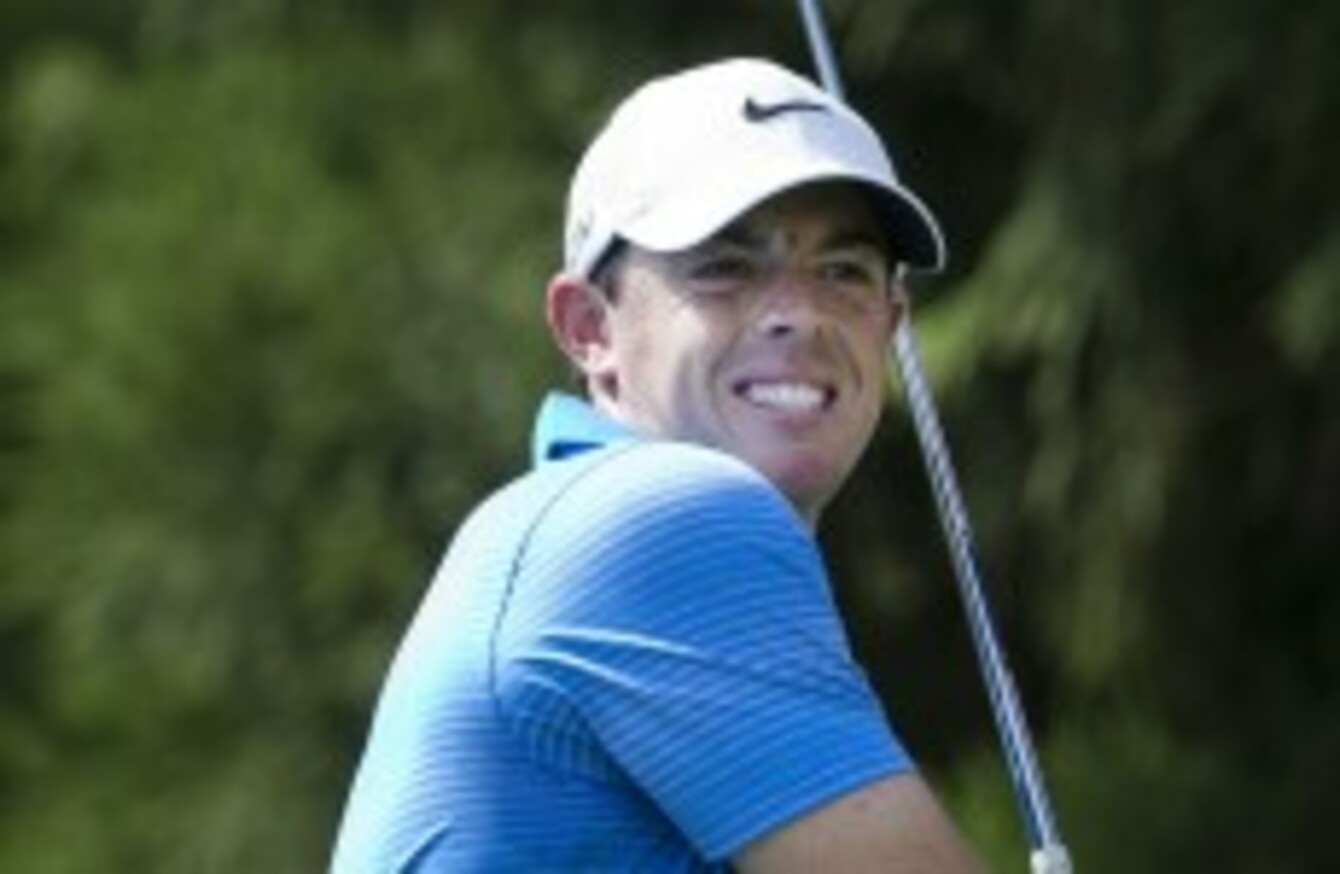 The full case is due to commence in late January 2015.
Image: AP/Press Association Images
The full case is due to commence in late January 2015.
Image: AP/Press Association Images
LAWYERS FOR RORY McIlroy have requested greater powers for the discovery of documents relating to fellow golf pro Graeme McDowell's relationship with Horizon Sports Management.
The application was made in the High Court today by McIlroy who is seeking to have his contract with Horizon voided because he claims they misrepresented it to him.
McIlroy signed a contract with Horizon in December 2011 but announced last year that he was ending his association with the company.
Horizon claim that it remains McIlroy's "lawful agent" and insist it will be entitled to "their full commissions for some years to come". This, it says, includes a portion of the $100 million Nike contract signed by the Co Down golfer in 2012.
Horizon says that McIlroy has already earned $70 million over the past two years on the basis of contracts its team negotiated but that he has refused to pay commission since the start of 2013.
McIlroy contends that when he signed with Horizon he was told that it was on similar terms to McDowell but since discovered that he was on "significantly inferior terms".
Horizon says that "no such representation" was ever made to McIlroy.
McDowell was represented by Horizon since 2007 but it was announced in the past month that he will leave the agency when the current contract expires at the end of this year.
It has also been alleged by McIlroy's lawyers during the course of the legal process that McDowell was a shareholder in Horizon, something McIlroy claims he was not aware of.
Horizon denies McIlroy's claims saying that they are "cynical devises" designed to extricate him from "lawfully due commissions".
In an affidavit submitted by Horizon to the High Court today, company director Conor Ridge claimed that McIlroy is attempting to muddy the waters by involving McDowell:
I believe that the Plaintiff (McIlroy) has now sought to involve McDowell in these proceedings by reference to a baseless allegation of misrepresentation in order to pressurise the Defendants and to damage Horizon's relationship with Mr McDowell and ultimately inflict further damage to the Defendants' business and reputation.
The affidavit also accuses McIlroy of 'destroying data' that is 'crucial' to the case. It claims that McIlroy has professed to using only a mobile phone for communication and that he has deleted mobile phone data for the period between January and May 2013.
Horizon also deny that McIlroy was on "significantly inferior terms" than McDowell. Lawyers for the company say that the contracts entitled Horizon to 20% of both golfers' off-course earnings.
Horizon has also launched a counter-claim against McIlroy for which it is seeking additional damages for an alleged breach of contract.
The full case is due to commence in late January 2015.