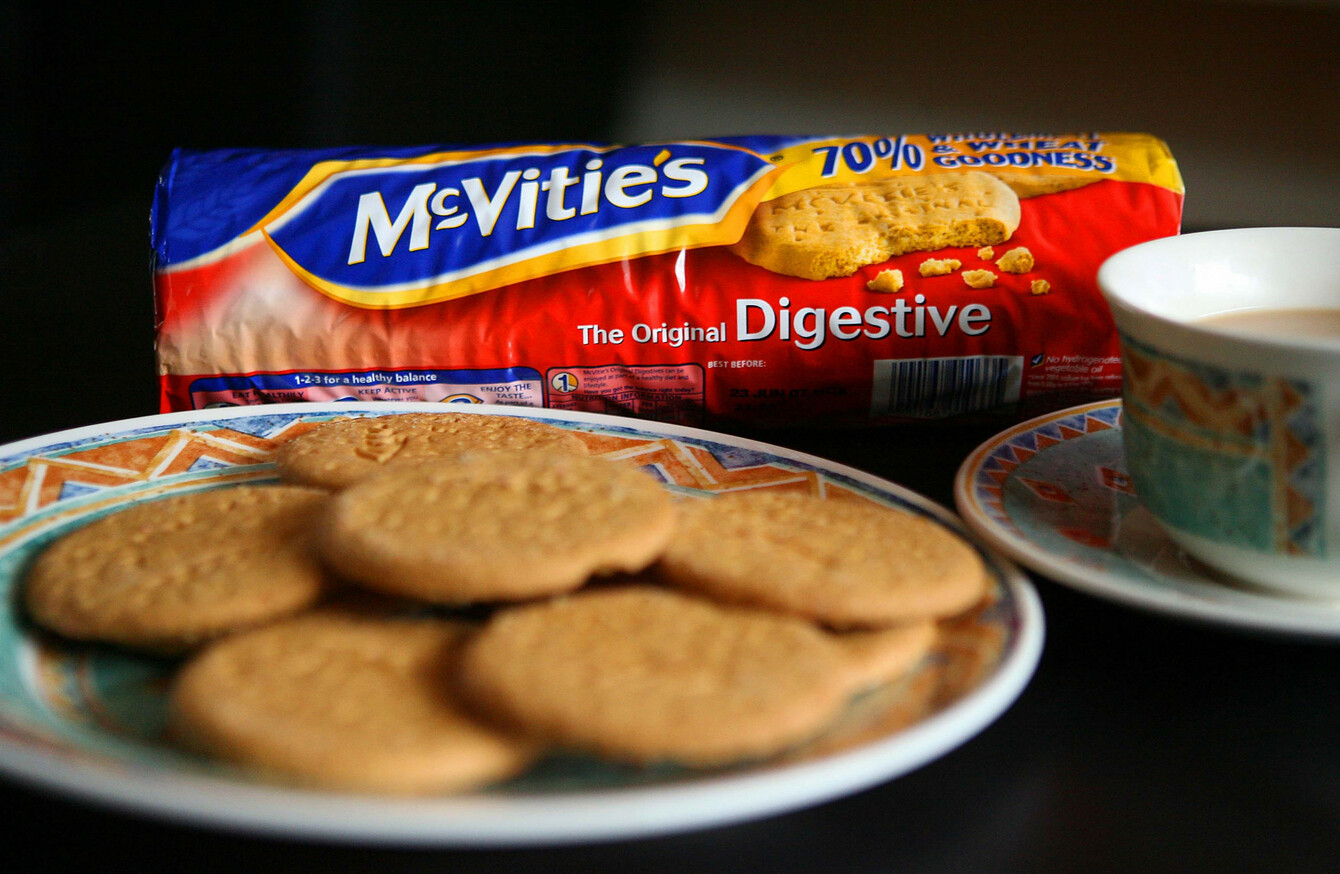 Image: PA Archive/PA Images
Image: PA Archive/PA Images
A MUCH-LOVED BISCUIT has fallen victim to the Brexit-linked slump in the pound, as McVitie's Digestives said their packets will shrink.
Packets of the biscuits will be cut from 500 to 400 grammes this month, after the weakened pound ramped up import costs.
This means packets will now have seven fewer biscuits.
"The rising cost of ingredients and changes in the exchange rates means it has become more expensive to bake our products," said Nick Bunker, UK and Ireland managing director of Pladis which owns the brand.
He said the change was necessary "in these challenging times".
Britain's decision in 2016 to leave the European Union led to a sharp drop in the value of the pound against the euro and dollar.
A company spokeswoman denied the change was the result of one specific event such as the Brexit vote, but rather a response to "changing market conditions and the increased cost of ingredients".
The sweet wheaty biscuit is a staple, often dunked into a cup of tea, and is sold internationally.
"It would appear that nothing is safe from the effect of rising costs in a post-Brexit world," wrote The Times newspaper in Britain.
Pladis has suggested retailers drop the price of the packets to reflect the smaller size.