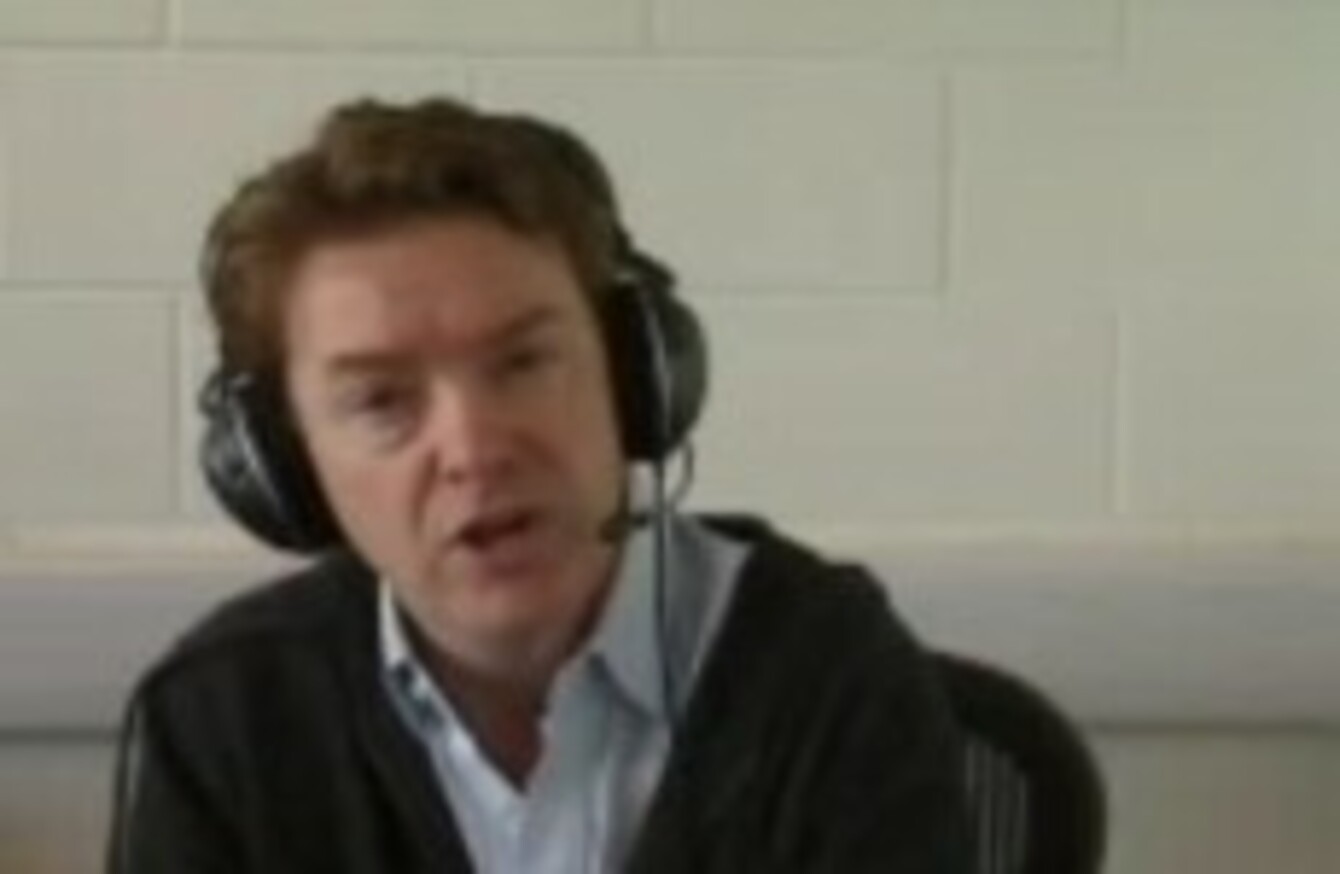 ECONOMIST DAVID MCWILLIAMS has said he regrets answering his door to Brian Lenihan just before the government decided to implement the bank guarantee scheme in September 2008.
McWilliams was speaking online this morning at a webinar organised by the People's Economy.
Asked how the guarantee he proposed in 2008 was different to the one the government implemented, McWilliams responded:
If I had known what Brian Lenihan was going to do with that idea, I wouldn't have opened the door to him that night, actually, if the truth be known.
He said the Minister for Finance called him to talk about the banks before calling around to his house to discuss issues in person.
"It was all very strange, very unusual, a very unusual thing to happen to you – I think to any of us – in the middle of a crisis", he said.
The Swedish plan
McWilliams said he told Lenihan that Sweden and Switzerland were the only two countries to have ever stopped a run on their banks in its tracks. He said he thought Ireland's unfolding situation seemed quite similar to what Sweden had experienced.
He said Sweden's overnight bank guarantee was very narrow, did not cover subordinated loans, and saw senior bank management fired. He said they also closed down banks, forced creditors to take big haircuts and devalued their currency, all within the space of two months.
#Open journalism No news is bad news Support The Journal

Your contributions will help us continue to deliver the stories that are important to you

Support us now
McWilliams said he believed a guarantee meant you lend banks the credibility of the state for a fixed period, with huge conditions attached. However, he added, "What the government seemed to do is they gave the banks the credibility of  the state with no conditions. And then in the two year period during the guarantee, they did nothing, or very little".
As early as December [2008], it started to dawn on me that this was not panning out the way I'd expected – but not just I'd expected, the way normal economic practice was.
He also said that bankers must have met with the politicians during the period when the legislation for the gaurantee was being finalised and:
they must have convinced the politicians and the civil servants to make it broader, and broader, and broader. And that's why people like me who thought we could follow the Swedish model – and maybe I was naive, maybe I was stupid, maybe I was stupid to think we could behave like Swedes when we were actually Paddies…
We took the idea of the Swedes and then we did that horrible thing, we created an Irish solution to an Irish problem, which is an expression that tends to keep me awake at night in a cold sweat.