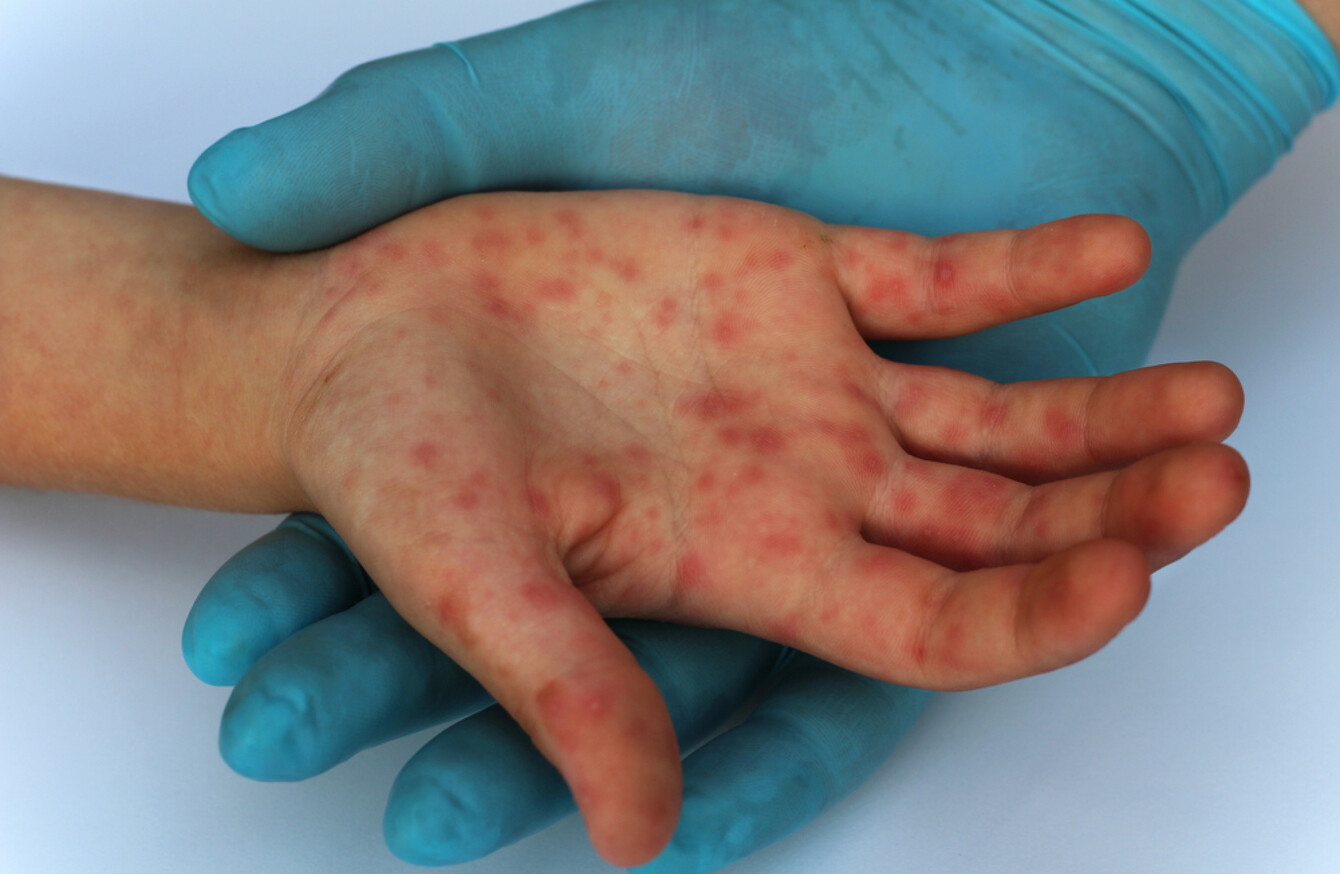 File photo
Image: fotohay via Shutterstock
File photo
Image: fotohay via Shutterstock
THE HSE HAS been notified of one possible case of measles in Cork city, five days after two cases were confirmed in Dublin.
The case in Cork has not yet been confirmed and laboratory tests are awaited. However, an information letter for parents has been issued to the national school the child attends as a precaution.
Measles is highly contagious and is spread easily. The time between exposure to measles and developing the rash is usually 14 days (ranging from seven to 21 days). People are infectious from four days before a rash appears, until four days afterwards.
Measles symptoms include:
High fever
Cough
Runny nose
Red eyes
Red rash that starts on the head and spreads to the rest of the body
Vomiting, diarrhoea and stomach pain
"Measles can be a serious illness and is highly contagious. The best protection is to be fully vaccinated with two doses of MMR vaccine," Director of Public Health, Dr Deirdre Mulholland said.
People are being advised to ensure that they have been fully vaccinated with two doses of the MMR (Measles, mumps and rubella) vaccine.
Those most at risk of catching measles are those who are not fully vaccinated, such as babies younger than 12 months old who are too young to be vaccinated, and those with weakened immune systems.
Dublin cases
Two cases of measles were diagnosed in North Dublin City last Friday.
An alert was issued to all emergency departments and general practitioners (GPs) in Dublin, Kildare and Wicklow.
The source of the measle outbreak had not been identified as of Friday evening, and an Outbreak Control Team had been convened to investigate and control the spread of the "potentially serious illness".
Last year, 38 cases of measles were confirmed following an outbreak in north Cork and Tipperary.
Anyone who has symptoms suggestive of measles should stay at home, not go to school or work and phone a GP immediately.
More information about measles can be found here.