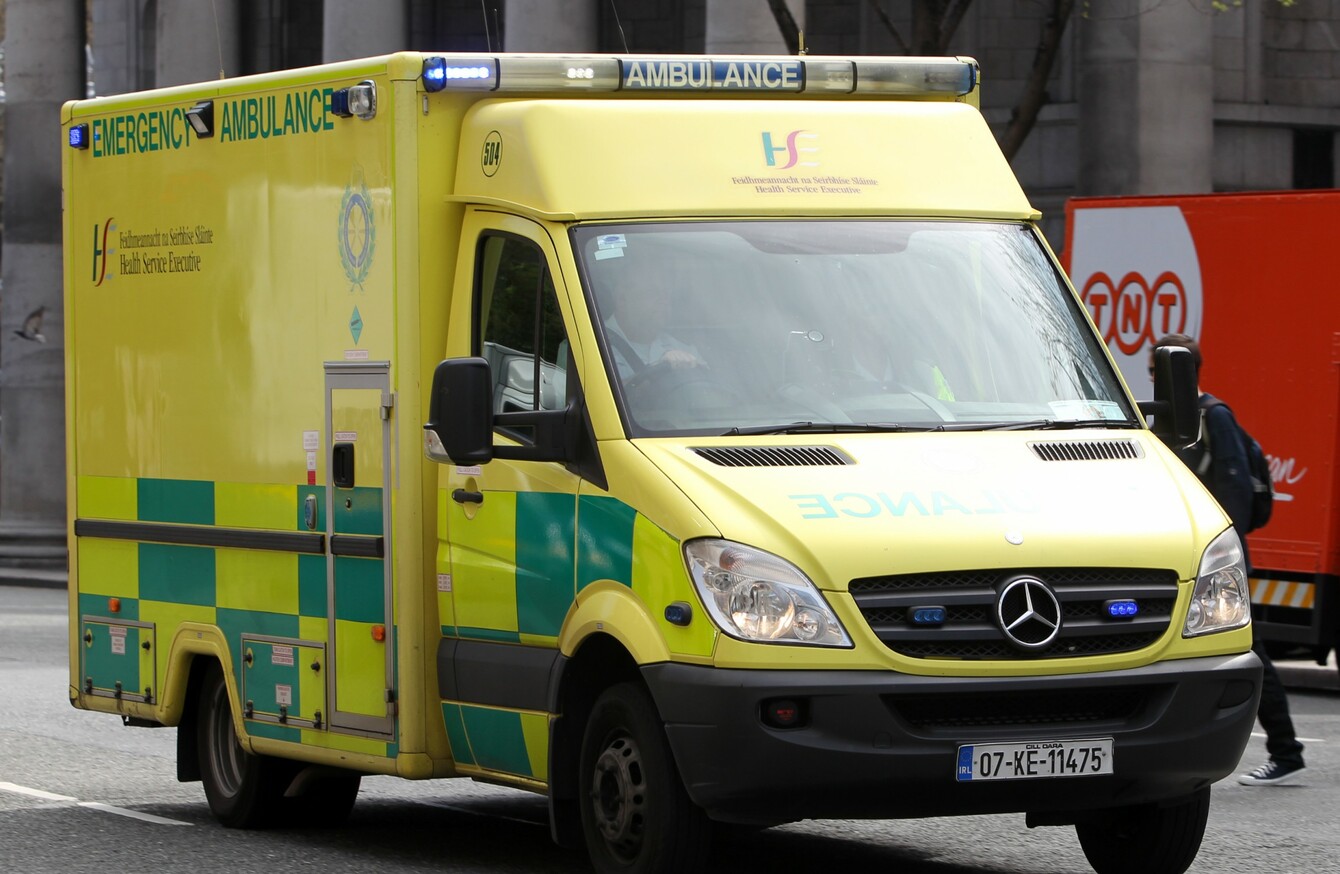 Image: Sam Boal/RollingNews.ie
Image: Sam Boal/RollingNews.ie
A 75-YEAR-OLD patient in Meath was left waiting for an ambulance for more than 30 minutes after they collapsed because the closest one available was in Cavan, it has emerged.
An ambulance was called to the incident in Navan at 4.56pm last Friday after the patient took ill.
In response to a query from Meath councillor Wayne Forde, the National Ambulance Service (NAS) confirmed an ambulance arrived at the scene at 5.31pm, 35 minutes after the emergency call was first made.
NAS national director Martin Dunne said the call was triaged in accordance with internationally recognised protocols.
"At the time the call was received, a number of NAS resources were engaged on other emergency calls and the nearest available resource was dispatched to the call from Virginia," he said.
The patient received emergency care at the scene and was taken to Our Lady's Hospital, arriving at 5.55pm.
A recent review of the NAS found they are only reaching life-threatening cases within targets 26% of the time. The ambulance service has argued current targets are not achievable.
'Inhumane'
Councillor Forde described the situation as "wholly unacceptable in this day and age, and inhumane".
It is only a matter of time before a life is lost on a patient waiting for an ambulance in the Meath area.
He said the county is down 33% in emergency ambulance cover during the day due to cutbacks and he is calling on the Minister for Health Simon Harris to address gaps in the service.