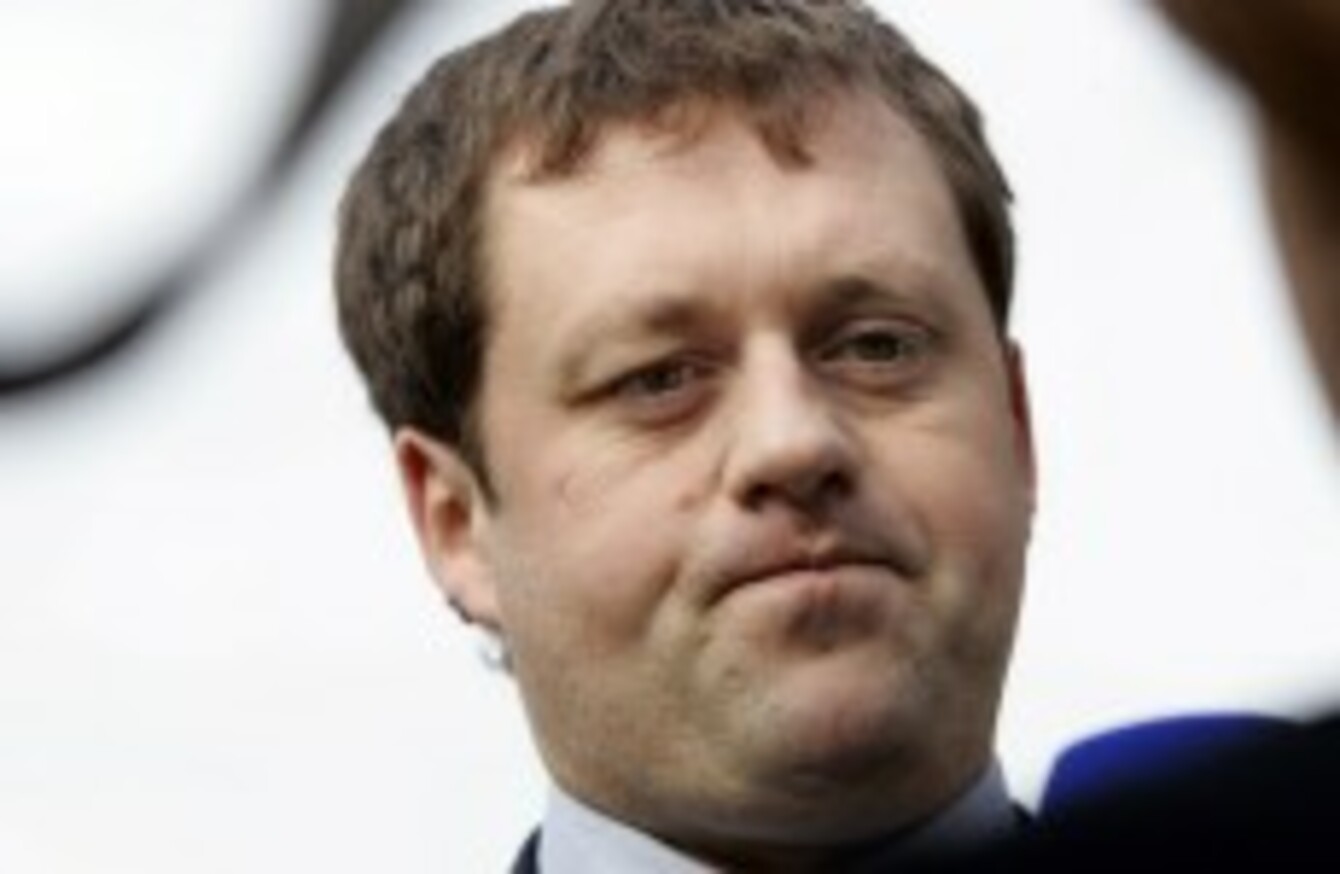 Fianna Fáil Senator Thomas Byrne
Image: Photocall Ireland
Fianna Fáil Senator Thomas Byrne
Image: Photocall Ireland
FIANNA FÁIL AND SINN Féin will confirm their candidates for the forthcoming Meath East by-election this week as a date for the vote is expected to be confirmed.
Fianna Fáil will almost certainly nominate Senator Thomas Byrne – who was a TD in the constituency between 2007 and 2011 – at a convention of Meath East members in Ashbourne on Thursday.
The deadline for nominations for the Fianna Fáil candidacy is this evening and Byrne is expected to be unopposed.
The vacancy in Meath East arose after the death of Fine Gael TD and Minister of State Shane McEntee in December.
Byrne said today he expects it to be a difficult by-election but said that the party will be putting forward its policies, particularly in relation to mortgage arrears which he says is a big issue in Meath East.
"I mean to go from where we were, in 2011, to 50 per cent plus one will be difficult, so we're very realistic," Byrne told TheJournal.ie today adding that it was important not to oppose every government policy and to support those which Fianna Fáil sees as benefiting the country.
"I've noticed since the promissory note deal that across the country people agree with Micheál's [Martin] take on it that it was welcome but that it wasn't this super fantastic deal that the government portrayed," he added.
Sinn Féin
Sinn Féin will nominate Meath East activist Darren O'Rourke who is a PA to the party's health spokesperson Caoimhghín Ó Caoláin. This comes after its candidate in the general election two years ago, Michael Gallagher, decided not to run.
Gallagher told TheJournal.ie that Sinn Féin wanted to raise the profile of Ashbourne-based O'Rourke by running him in this election "for the benefit of the party" in the hope that "we build the structure locally".
Gallagher said he intends to run in the local elections next year and added that the 4,000 votes that he won as the Sinn Féin candidate in 2011 offered it a chance to "develop the whole area".
However, he acknowledged it would be a "big, big ask" to take the seat at the by-election.
Fine Gael has not yet decided which candidate it will be running but speculation centres on McEntee's daughter, Helen.
#Open journalism No news is bad news Support The Journal

Your contributions will help us continue to deliver the stories that are important to you

Support us now
Other possible candidates are councillors Suzanne Jamal or Sirena Campbell (a former candidate for the Progressive Democrats) with the party's candidate in Meath West in 2011, Catherine Yore, also mentioned.
The Labour Party has not made any formal moves to select a candidate. Its local incumbent TD, Dominic Hannigan, said he had not been approached by any potential candidates but commented that there appeared to be no urgency in holding the by-election.
He added that the by-election campaign would be managed centrally by the party headquarters without the need for significant local involvement, as resources could be concentrated on a single election rather than being spread nationwide as they would be for a general election.
Labour rules provide for the possibility either of a convention being held to select a candidate, or for the party headquarters to designate one in limited circumstances. Hannigan said there was no indication as yet which option might be pursued.
The Workers Party will be represented by Seamus McDonagh who ran in Meath West at the last general election but considers his base to be in Meath East.
The Green Party expects to nominate Seán Ó Buachalla, who finished last in 2011, as its candidate.