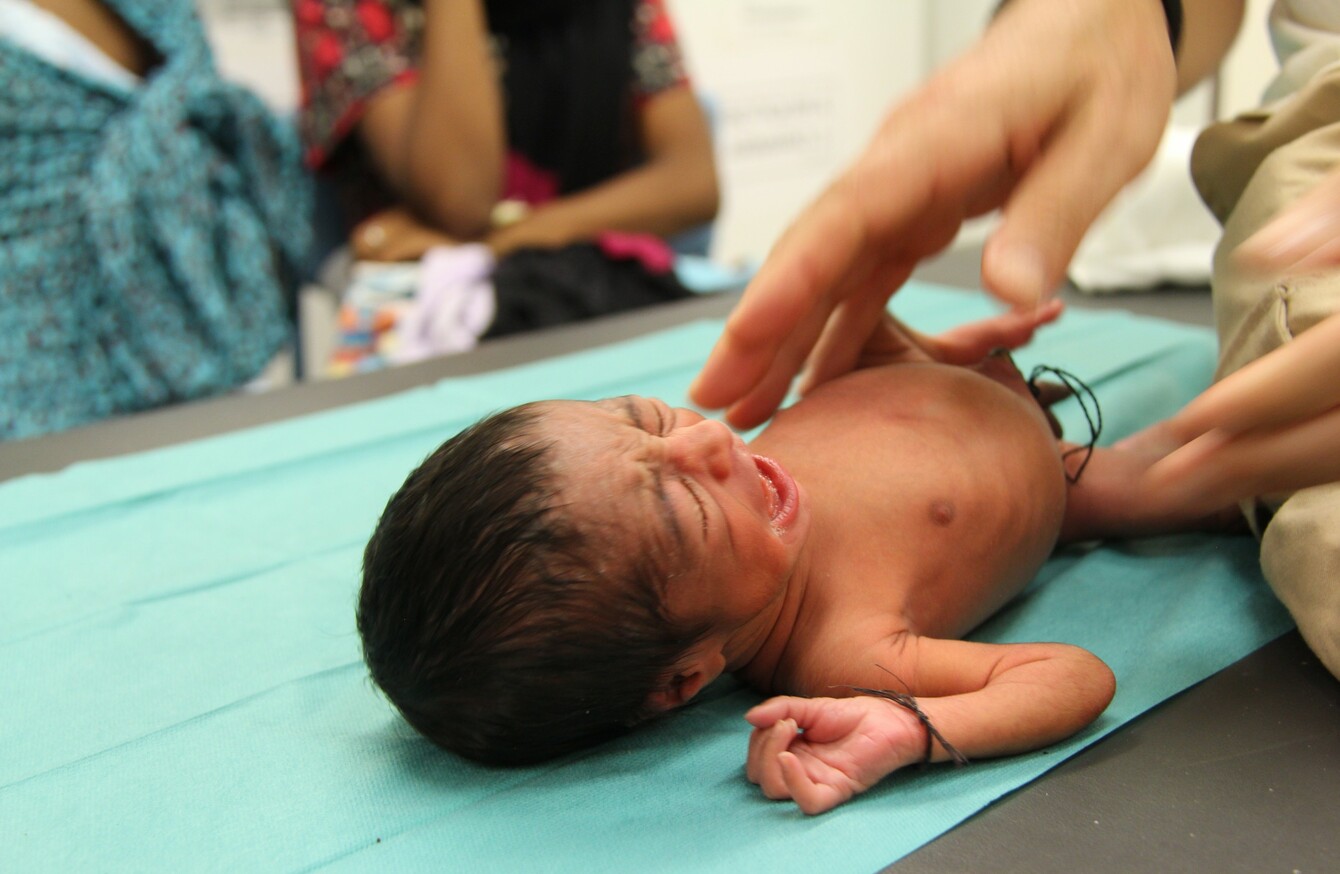 FIVE-DAY-OLD twins were among 3,000 people rescued from 20 rubber dinghies and several wooden boats in the Mediterranean sea.
The pair were saved by a search and rescue vessel run by Médecins Sans Frontiéres/Doctors Without Borders (MSF) teams on Monday.
MSF's Medical Team Leader onboard Dignity 1, Antonia Zemp, described how the twins were premature babies delivered at 8 months and were just five days old when rescued.
The mother was traveling alone. One of the boys was not well. He was vomiting, had hypothermia and non-reactive. After a first triage, our medical team decided to request an evacuation due to the fact that his health was so fragile that he would not have survived the long journey to Italy in our boat.
"We transferred both mother and twins to another vessel that could evacuate them to shore."
Nearly 6,500 people risked their lives to cross the Mediterranean Sea on Monday, while a further 3,000 migrants were rescued from the Strait of Sicily yesterday during 30 different rescue missions.
MSF's medical teams treated people who were exhausted and experiencing bloody diarrhea, dehydration, fever, hypothermia, and skin diseases.
Doctors Without Borders field coordinator Nicholas Papachrysostomou said:
This shows that the EU's response to the crisis at and within its borders has failed to address the urgent humanitarian and protection needs of refugees and migrants.
More than 3,167 people have already lost their lives in the Mediterranean in 2016 according to IOM and UNHCR figures.
"The EU needs to put in place measures that will provide safe and legal alternatives for refugees and migrants to access the assistance and protection they are desperately seeking."