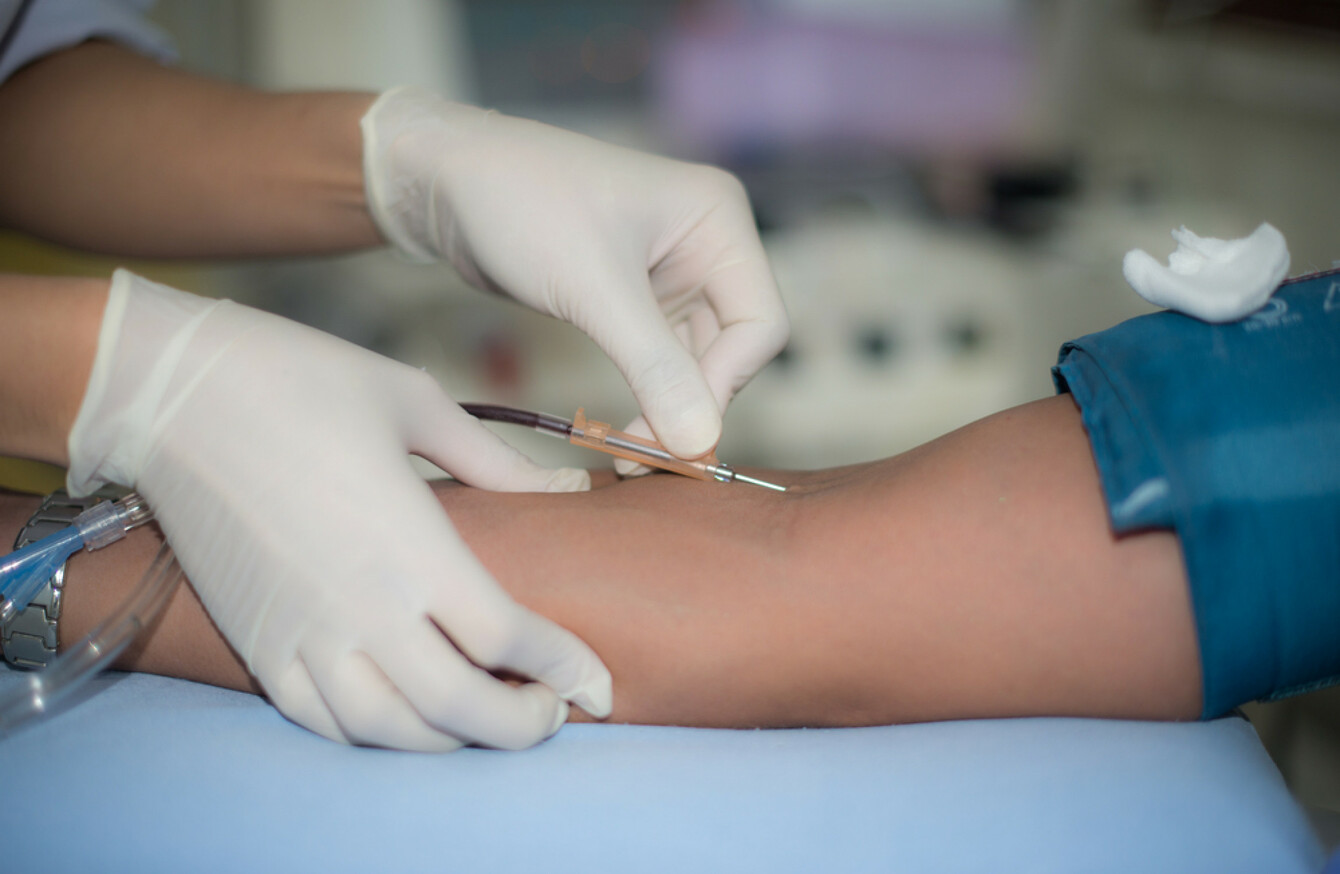 Image: Shutterstock/panyawat bootanom
Image: Shutterstock/panyawat bootanom
MEDICAL CARD PATIENTS have said the HSE is refusing to reimburse them for blood tests taken at their GPs' surgeries, despite a commitment given by the Minister for Health.
Earlier this week, TheJournal.ie reported that medical card patients are being charged for blood tests by their GPs, even though the HSE has stressed these tests are covered by the card.
Patients have reported being charged between €10 and €35 for routine tests and some who could not pay were told they would have to go to hospital to avoid a charge. Though GPs have maintained that their now 40-year-old contract with the HSE, which is curently being renegotiated, does not include the provision of blood tests for medical card patients, the HSE insists that it does.
Last month, Health minister Simon Harris said it is "a matter of concern" and that no user charges should apply to GP services provided to medical card patients.
Responding to a question from TD Brendan Ryan, Minister Simon Harris urged any patient who believes they have been incorrectly charge for routine blood tests by their GP to contact their local HSE health office.
He said the HSE's primary care reimbursement service would arrange to refund the cost of the test and recoup the amount from the GP, if the local office determined the charge was inappropriate.
'They did not help at all'
Age Action's head of advocacy and communications Justin Moran said the charity shared TheJournal.ie's article on its Facebook page earlier this week and has since received a number of responses from people who were claim they were denied a refund.
One man said he had bloods taken twice by his GP in Limerick and was charged €20 each time. He said he phoned his local health office and "was told no reimbursement".
Another patient said her blood test was cancelled when she did not have money with her to pay her GP for the tests. She said she made an official complaint and was told that the "HSE will not reimburse any charges and although everyone knows [the] GP should not charge for blood tests, there is nothing HSE can do about it".
"They did not help at all and we still are charged €20 every time," she said.
Moran said Age Action Ireland has been attempting to clarify the situation with the HSE, but has so far received no response.
"For years medical card holders who were unfairly charged for blood tests by GPs could go to the HSE and put in a claim to be reimbursed. It was a cumbersome system, particularly for older people with mobility difficulties, but at least there was a way to get your money back," he explained.
In recent days, since TheJournal.ie highlighted this story, we've had people contacting us saying they went to the HSE to get their refund and were refused. We've been trying to find out from the HSE what advice we should be giving medical card holders who are being charged for blood tests, but it's just not clear whether they are still providing this service or when and why they might have stopped.
'All proper and necessary treatment'
TheJournal.ie also contacted the HSE and the Department of Health to ask for a clarification on reimbursements.
The department said under the terms of the general medical services contract, GPs are required to provide eligible patients with "all proper and necessary treatment of a kind usually undertaken by a general practitioner and not requiring special skill or experience of a degree or kind which general practitioners cannot reasonably be expected to possess."
There is no provision under the GMS GP contract for persons who hold a medical card or GP visit card to be charged for routine phlebotomy services [blood tests] provided by their GP which are required to either assist in the diagnosis of illness or the treatment of a condition.
The HSE has advised GPs that where a blood test forms part of the investigation or necessary treatment of a patient's symptoms or conditions, this should be free of charge for patients who hold a medical card or GP visit card.
"If a patient who holds a medical card or GP visit card believes he or she has been incorrectly charged for routine phlebotomy services by his or her GP, then that patient may take the matter up with their HSE Local Health Office, who will investigate the complaint," the department said.
"If the local office determines that the charge was inappropriate, it will inform the HSE Primary Care Reimbursement Service who will arrange to refund the cost of the blood test to patient and recoup this amount from the GP. The local office will inform the GP of the decision to deduct the payment."
The department did not address concerns about health centres refusing reimbursements.
The HSE had not responded to this website's query by the time of publication.