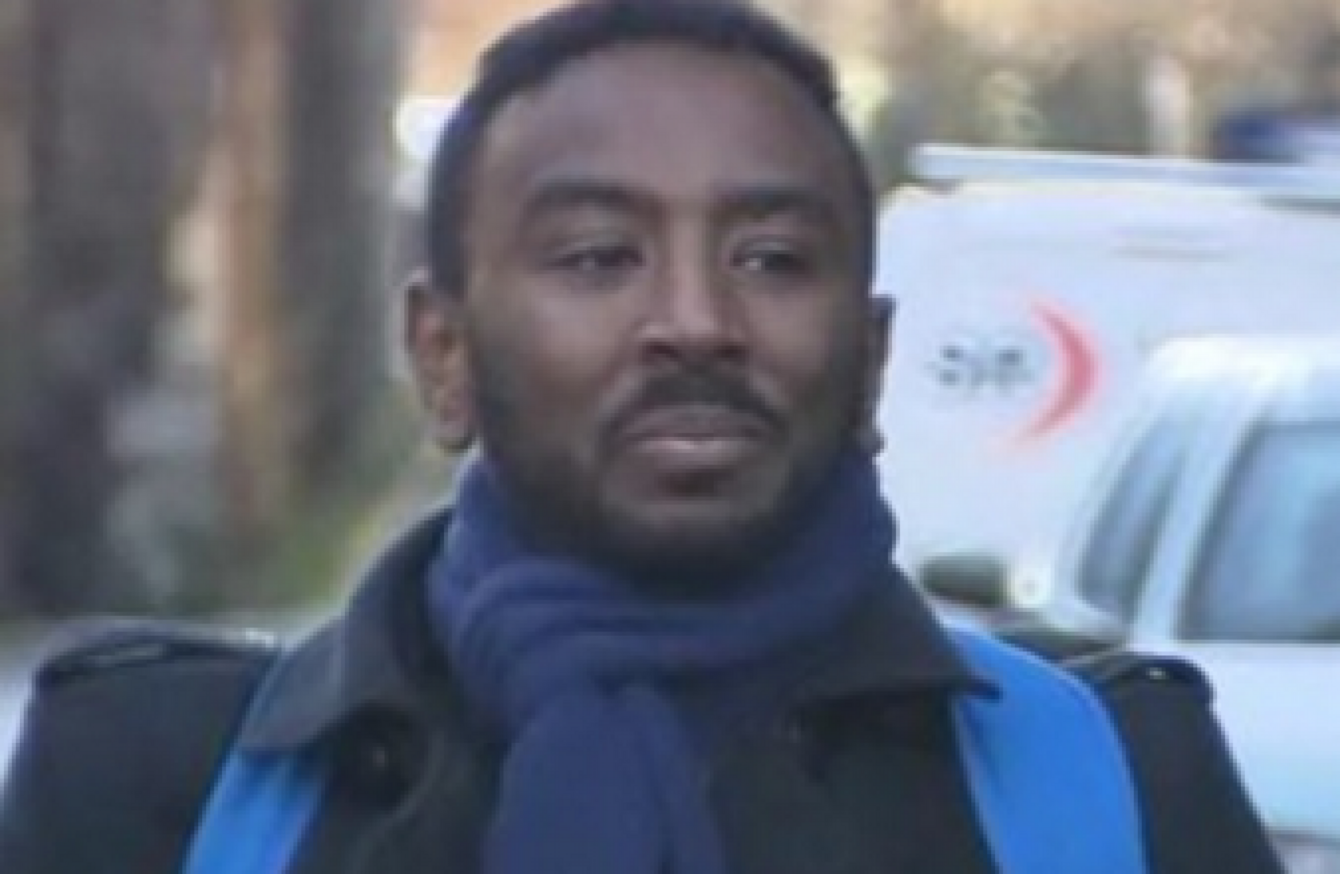 Omar Hassan
Image: RTÉ/Liveline
Omar Hassan
Image: RTÉ/Liveline
Updated 4.10pm
HEALTH MINISTER LEO Varadkar has written to the HSE to ask for a review of policies after a doctor who confused an ankle and an elbow was found guilty of professional misconduct.
Dr Omar Hassan was found guilty at a Medical Council fitness to practice inquiry yesterday.
Speaking on RTÉ's Liveline programme earlier today, he said that he had passed the exams set by the Medical Council for overseas doctors with "high marks".
It had been alleged that Dr Hassan misidentified an x-ray image of an ankle as being one of an elbow at a teaching session on 17 February 2014 at University Hospital Galway (UHG).
This allegation was one among more than 30 alleged examples of professional misconduct and displaying a lack of professional knowledge bordering on the "disgraceful and dishonorable", in the words of Frank Beatty, who appeared on behalf of the Medical Council Chief Executive Officer.
The inquiry, which has been one of the longest of its kind, yesterday found him guilty and will sanction him in the coming months.
Questions were raised as to how Dr Hassan could rack up 30 allegations and move between three hospitals.
That is something Health Minister Leo Varadkar wants tackled.
He has written to the HSE asking it to review employment practices and procedures for staff who move between different hospitals and facilities. He wants all recruitment procedures, including verification of references, completed prior to anyone taking up a post.
It cannot be left solely to professional regulators like the Medical Council to ensure that doctors are fit to practice.
"Employers like the HSE, voluntary hospitals and private sector operators also have responsibilities."
Defence
Speaking to Joe Duffy on RTÉ's Liveline, the Sudanese doctor defended himself. He said that his brother and father both worked in Ireland, which is what prompted him to come here.
He said that Portlaoise Hospital had "a lot of administrative problems" and that he moved on to gain experience.
"Most of the allegations were not correct. I'm not sure what my next step is.
"I believe that this case is down to me discovering that some colleagues were working under false documents."
He said that the media coverage was "the most upsetting fact to me".
"That incident (the elbow and ankle mix-up) was simply not true. There was a lot of x-rays lying around in a teaching meeting and mix-ups may occur.
"In a teaching meeting in any industry, it's a chance to learn."
He said that he didn't recall the incident clearly, but accepted that he may have been seen to have made the mistake because he and another doctor were speaking about different patients.
He said that he had never put a patient in "grave" danger and that all of the incidents were "regular occurrences in hospitals".
He said that he hadn't attended yesterday's verdict because he was not making any submission. He added that he did not recall a patient crying when he was inserting an IV line.
Hassan added that he had made an Equality Tribunal complaint over "a racist incident".
- First published 12.10pm