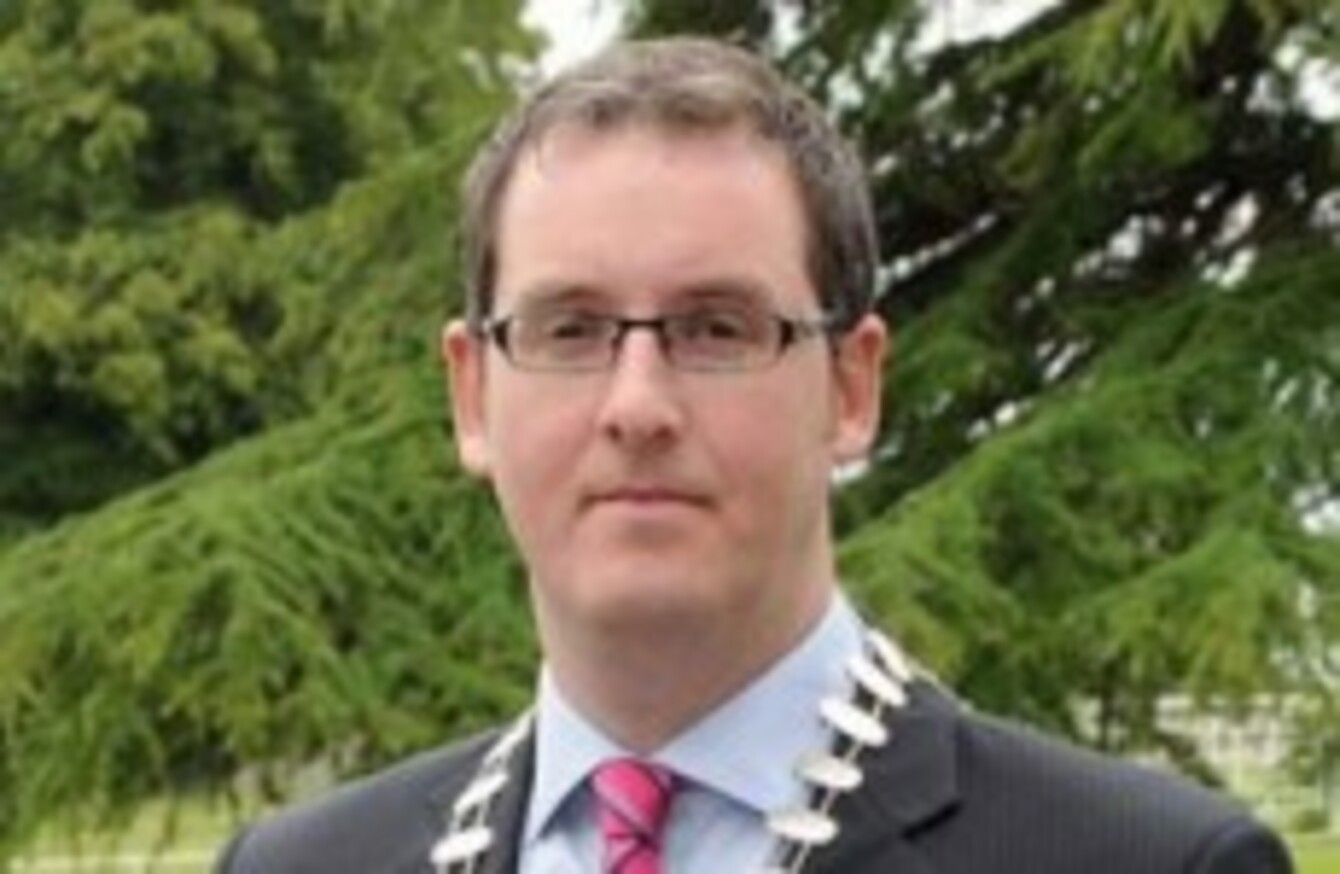 Micheál Lowry
Image: Office of Micheál Lowry
Micheál Lowry
Image: Office of Micheál Lowry
THE SON OF Independent TD Michael Lowry has said his father didn't help him get elected mayor of North Tipperary.
Micheál Lowry was installed to the post this week after the politicians' local organisation, nicknamed Team Lowry, secured a voting pact from all four Fine Gael councillors, the three Labour members and another three independents on the council, the Nenagh Guardian reports. Mr Lowry Snr was in the council chamber to witness the vote, as were a number of other Lowry family members.
Asked whether his father had advised him in the run-up to the vote, Micheál told TheJournal.ie: "No, he didn't, no. He's hands-off, in the sense that he allows you to do your own thing. If I wanted his advice he's there. But he's the same with me as with all the other councillors."
However, he said the Lowry name hadn't hurt his status with voters in North Tipperary, where his father has topped the poll in successive general elections.  "I'd be very naive to sit here and tell you that having the surname isn't a benefit," he said. "What I always say is: If you get elected once, you can blame it on the name. If you get elected twice, you must be doing something."
The ascendance of Micheál has led to speculation he is being 'groomed' to replace his father as a TD for the area. He said the vote was a high point for father and son. "It was a proud moment for me, and it was for him," Micheál said.
Calls to a landline number given for Micheál on the North Tipperary council website were answered by a parliamentary assistant to Michael Lowry TD.
Earlier this year, Michael Lowry faced a Dáil motion calling on him to resign after the Moriarty Tribunal found that he had influenced the decision to award Ireland's second mobile phone licence to Denis O'Brien's Esat Digifone consortium. He refused to step down.