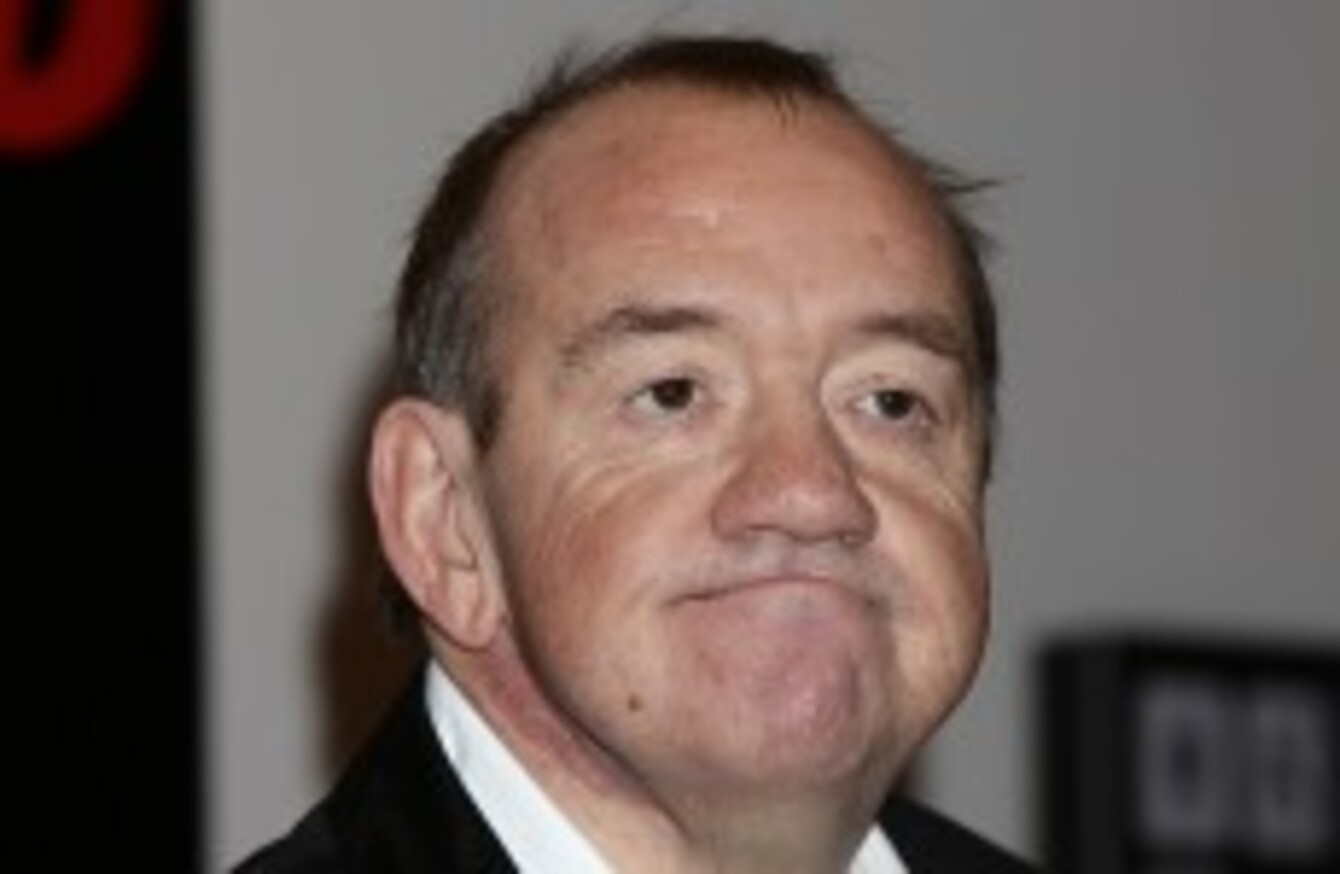 Comedian Mel Smith has passed away.
Image: Yui Mok/PA Wire
Comedian Mel Smith has passed away.
Image: Yui Mok/PA Wire
THE BRITISH COMEDIAN and actor Mel Smith has died from a heart attack.
The 60-year-old was found dead at his home in north west London early yesterday morning, his agent Michael Foster has said.
Smith was best known for his work on comedy shows 'Not the Nine O'Clock News' and 'Alas Smith and Jones'.
Most recently he starred in the BBC television drama, 'Dancing on the Edge'.
He, along with his comedy partner Griff Rhys Jones, founded Talkback, which grew to be one of the UK's largest producers of TV comedy. The pair sold the company for £62m in 2000.
Rhys Jones described his friend of 35 years as a "brilliant actor.
Tributes
Tributes for the multi-talented comic are flooding in social networking sites.
Actor and comedian, Simon Pegg tweeted: "His influence on contemporary British comedy both as a performer and producer is impossible to calculate."
While Stephen Fry said it had been "wonderful" to know him: "Terrible news about my old friend Mel Smith, dead today from a heart attack. Mel lived a full life, but was kind, funny and wonderful to know".
Comic James Corden "thanked" him for the laughs.
Comedian Mel Smith (left) with his friend and fellow comedian and Rowan Atkinson. Pic: John Stillwell/PA Wire