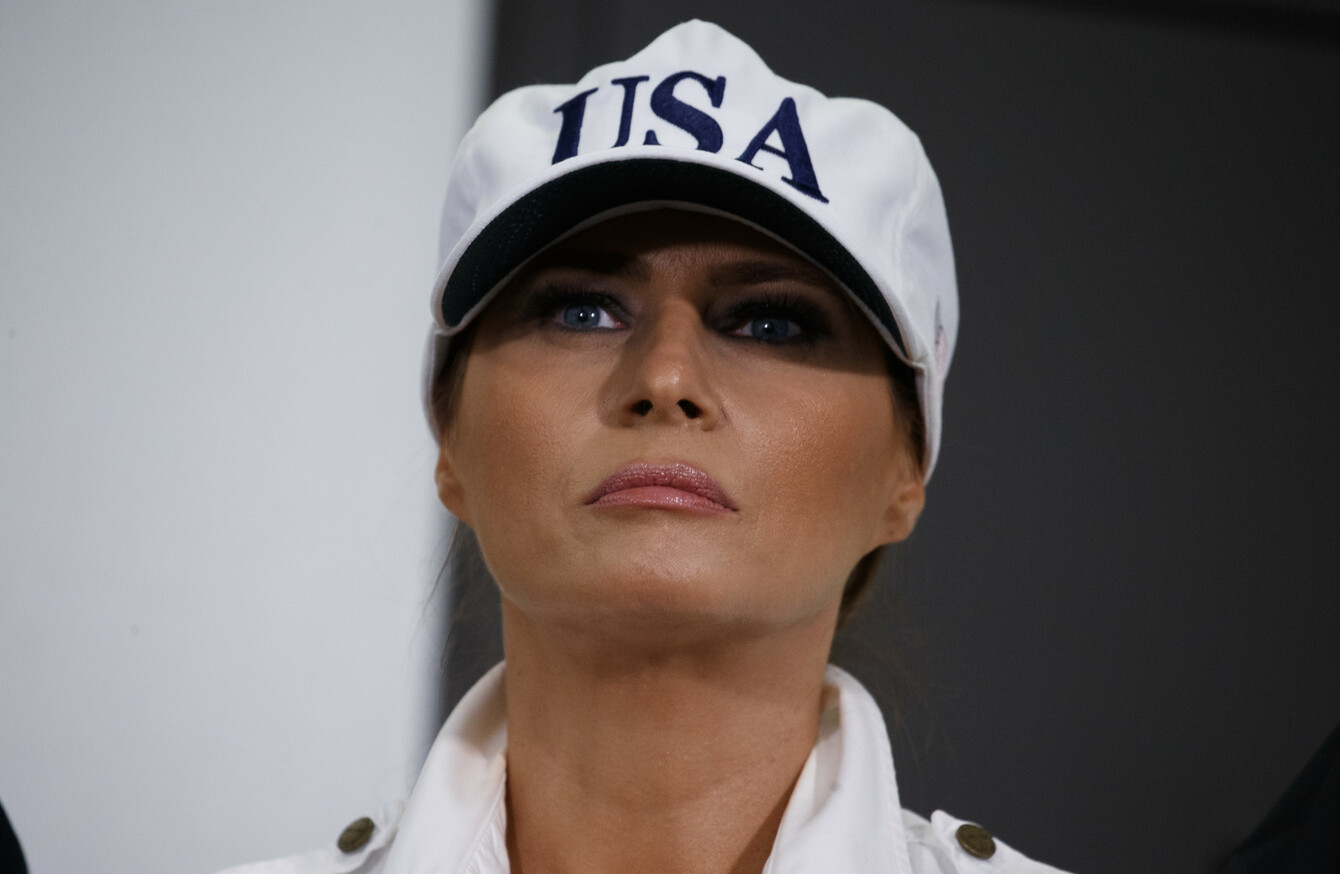 First lady Melania Trump
Image: Evan Vucci/PA Images
First lady Melania Trump
Image: Evan Vucci/PA Images
AN AIRCRAFT CARRYING US First Lady Melania Trump unexpectedly turned around this afternoon after smoke appeared in the cabin, journalists on the flight said.
Trump was on her way from Washington, DC to Philadelphia when "a minor mechanical issue" was reported on board, according to her spokeswoman Stephanie Grisham.
"Everything is fine and everyone is safe," Grisham said in a statement.
The airplane returned to Joint Base Andrews, an air force facility used by the White House outside Washington, DC.
CNN and other US networks said that reporters aboard the plane noticed smoke in the cabin and were told to hold wet towels over their faces if it got worse.
The smoke dissipated and the aircraft returned without further incident.
At the time, Trump was on her way to visit a Philadelphia hospital specialising in treatment of mothers with opioid use disorders and babies born with addictions to drugs they were exposed to while still in the womb.