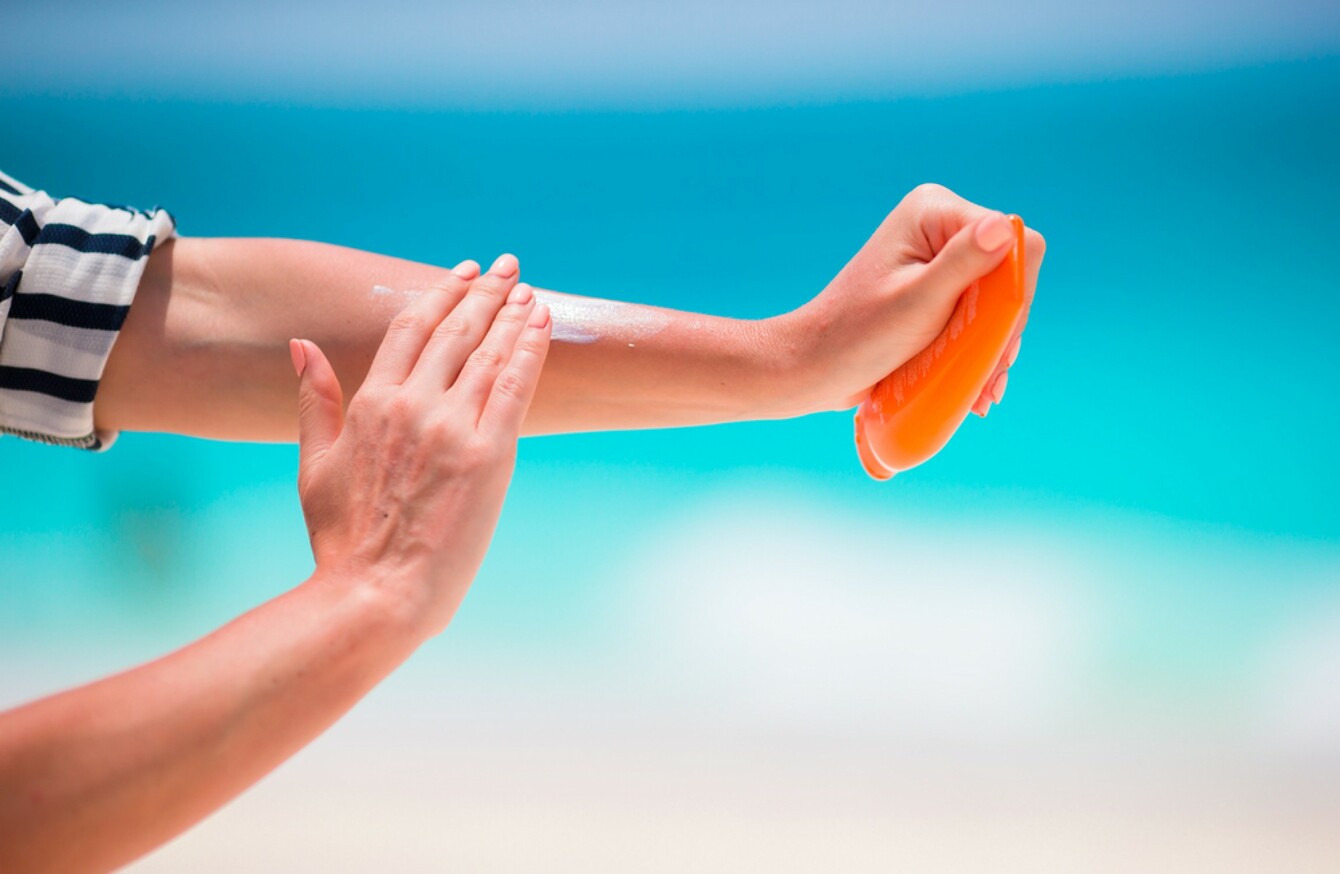 Image: Shutterstock/TravnikovStudio
Image: Shutterstock/TravnikovStudio
FOR THE FIRST time, the number of melanoma skin cancer diagnoses in Ireland breached the 1,000 mark.
The latest figures available from the National Cancer Registry show that in 2014 there were 10,304 cases of non-melanoma skin cancer, and 1,041 cases of melanoma.
The Irish Skin Foundation will be launching the Protect & Inspect campaign which will "target the sun-loving public but with a particular focus on those who intend to spend time holidaying in the sun".
"The main aim of the campaign is to help clarify and simplify how people can protect and inspect their skin," the charity, which supports people with skin diseases said.
Skin cancer is the most common cancer in Ireland, and we're the 14th most susceptible nation in the world for skin cancer, with 16% of those diagnosed dying.
Of the different types of skin cancer, melanoma is not the most common – but it raises the greatest concern as it can spread to other parts of the body, where it becomes difficult to treat and can be fatal.
"Sun damage is cumulative," according to Dr Rupert Barry, Consultant Dermatologist at St James' Hospital.
In a world where a tan is still often seen as a sign of good health, the truth is that a tan is a sign of damaged skin.
"It indicates that your skin has been working to defend itself against overexposure to UV radiation."
Do you know your skin type?
A person's natural skin colour influences their risk of skin cancer. Most people living in Ireland have fair skin (skin type 1 or 2) which burns easily and tans poorly.
However, research shows that those with fairer skin often judge themselves to be darker than they actually are and as a consequence, underestimate their vulnerability to the harmful effects of overexposure to UV from the sun.
Findings from a recent Irish study carried out in the Dermatology Department of Our Lady of Lourdes Hospital Drogheda, found that the majority (66%) of patients questioned, underestimated their skin's sensitivity to sunlight.
You can learn more about your skin type here.
This week, the Irish Skin Foundation will launch its Protect & Inspect campaign which includes a microsite on caring for your skin. Articles, infographics and other information on how to protect your skin will also be published during the week.
You can find more here.