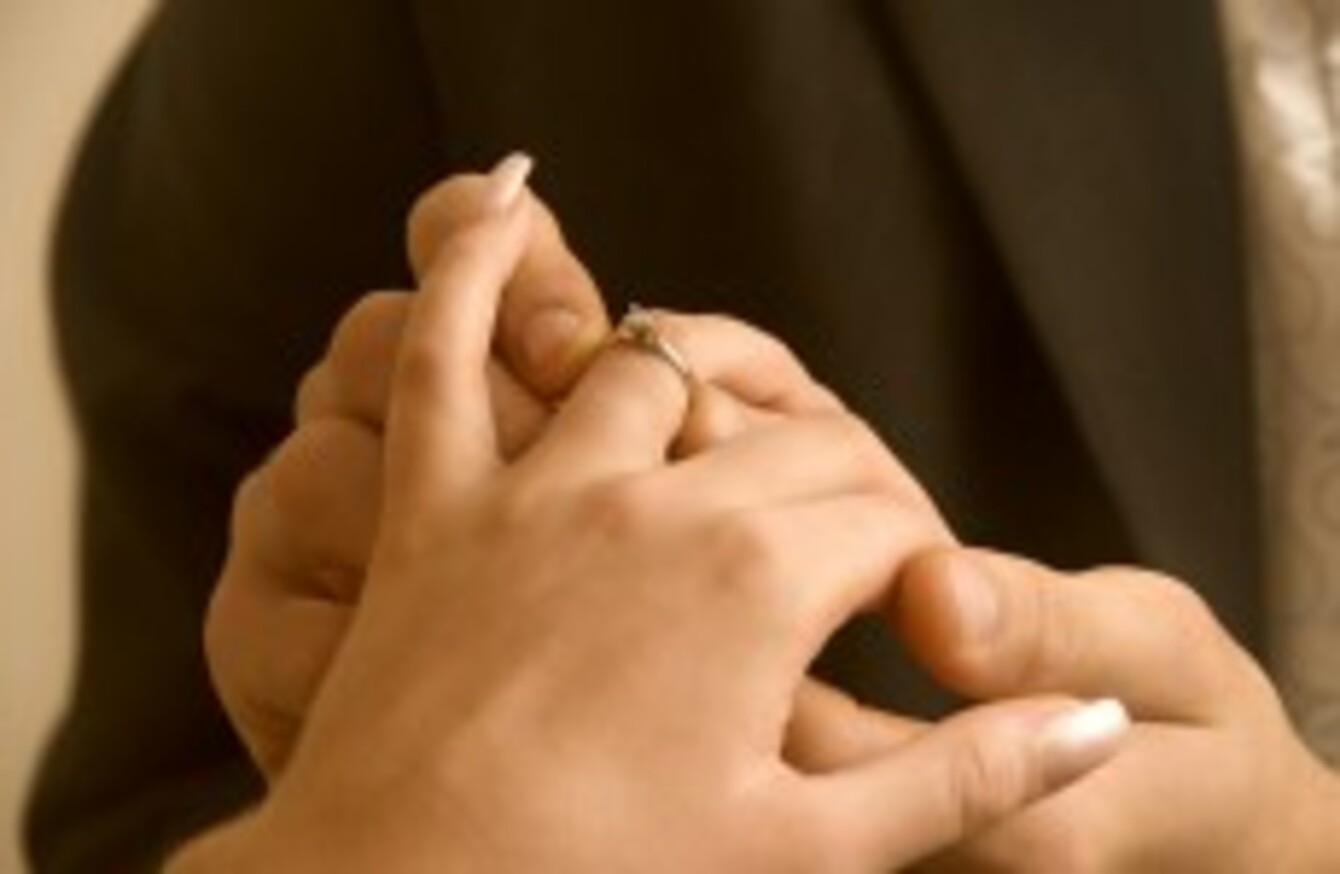 Image: Shutterstock/Tony Bowler
Image: Shutterstock/Tony Bowler
"THERE ARE YOUNG people who are not old enough to drink, drive or smoke but they're being brought across the border to get married – where they're being facilitated and that has to be investigated."
In the wake of a tragedy at a wedding in Northern Ireland, Senator James Heffernan told TheJournal.ie that he wants the phenomenon of people under the age of 18 getting married to be examined as a matter of children's rights.
"I was a Traveller support teacher in a school and young girls were coming into my class at 12 and 13 years of age who knew whom they would be marrying. That would not be accepted in any other element of society," he said.
"It's accepted to be part of a culture. I think it is wrong on every level for anyone to be so treated."
However, Ronnie Faye from Pavee Point told us that the group had "never heard of a girl as young as 12 or 13 knowing who she would marry".
Children are children and adults are adults. I don't think it's a big problem.
Speaking about the shooting at the wedding in Fermanagh on Wednesday, Heffernan said, "for a ceremony to go ahead after a murder was quite bizarre and disconcerting".
"Public representatives should have the courage to speak about this – people are afraid to bring up these issues because there's a perception that if you're critical you're seen to be somewhere on the right and to me that is craziness."
Heffernan had more positive things to say about the Traveller community.
"There are great role models in the Travelling community such as Sarah Dunne who has graduated from Trinity College Dublin and was also the first Traveller to enter Miss Ireland and 'Voice of Ireland' contestant Kelly Mongan.
"Norah Casey's television show on RTE, Norah's Traveller Academy, also highlights the positive aspects of the community."
Faye added, "The bigger issue is that expectations of Travellers need to be changed. People will begin to see there's more to life than being married when they're given opportunities. There's no point in having ambition if you can't be employed."