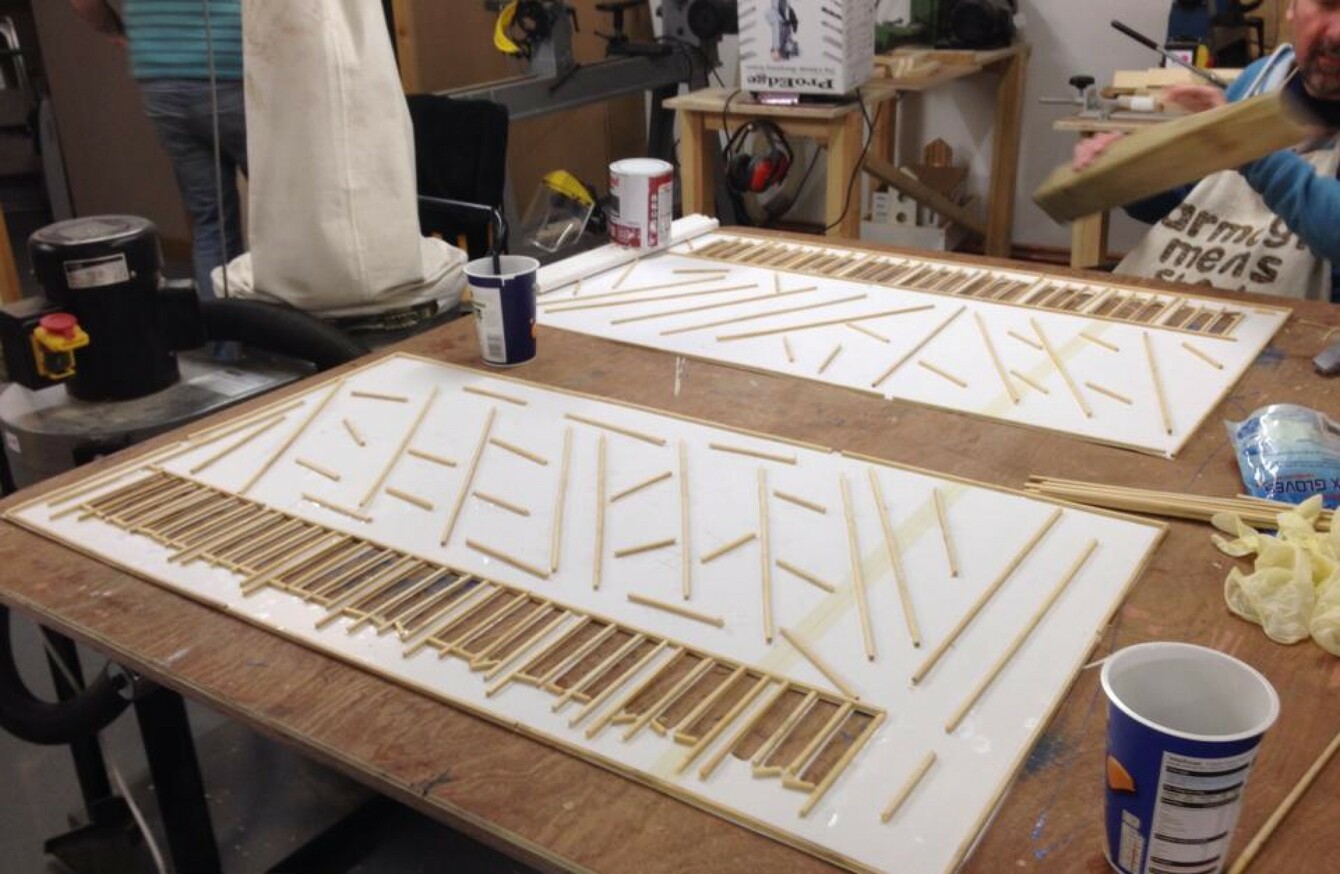 ACROSS IRELAND MEN are coming together in sheds to tackle the bigger issues.
This is in large part thanks to the work of John Evoy, who instigated the movement.
Taking an idea that was spawned in Australia, he saw something that could be applied in Ireland.
It it something of a stereotype to say that men are more reluctant to get together and talk about their problems, and this is something that the Men in Sheds movements aims to address.
Receiving a People of the Year award this evening, Evoy told TheJournal.ie about the reason for starting the movement.
"I would have went through a period in my early-20s that was difficult and I would have found it hard to access support," he said, "and 10 years later it is great to give help back to people."
Although there is a support angle, he is very clear that the main purpose is much broader.
The sheds aren't a men's mental health intervention. There are several positive outcomes like social cohesion and skill building.
Starting back in 2009, the movement initially had around 300 participants, a number that has now grown to close to 10,000.
The official definition of a Men's Shed is:
A community-based, non-commercial organisation which is open to all men where the primary activity is the provision of a safe, friendly and inclusive environment.
The sheds are used for whatever activity that the men involved see fit, although woodwork is frequently the most popular.
Although it has a broader reach, Evoy explains that an activity-based gathering can help to get at the heart of mental health issue which might otherwise be passed over.
It is on the kind of public policy agenda, but there is still definitely a stigma involved.
For Evoy, the whole idea aims at getting back to a sort of casual engagement that seems to have been lost in society.
House calls by neighbours and a game of cards may have once been commonplace, but that is a culture that has suffered with the advancement of technology.
This leaves many with what might be considered unhealthy social activities.
"Regular social reaction that might be in the bookies or in the pub, they can be negative," explains Evoy, "Not that I have anything against them. But I think men in Ireland need a new kind of cultural norm, where it is very normal to be spending a bit of time with a few lads, and it can be creative and productive."
The Men in Sheds Facebook page can be accessed here and the website can be accessed here.