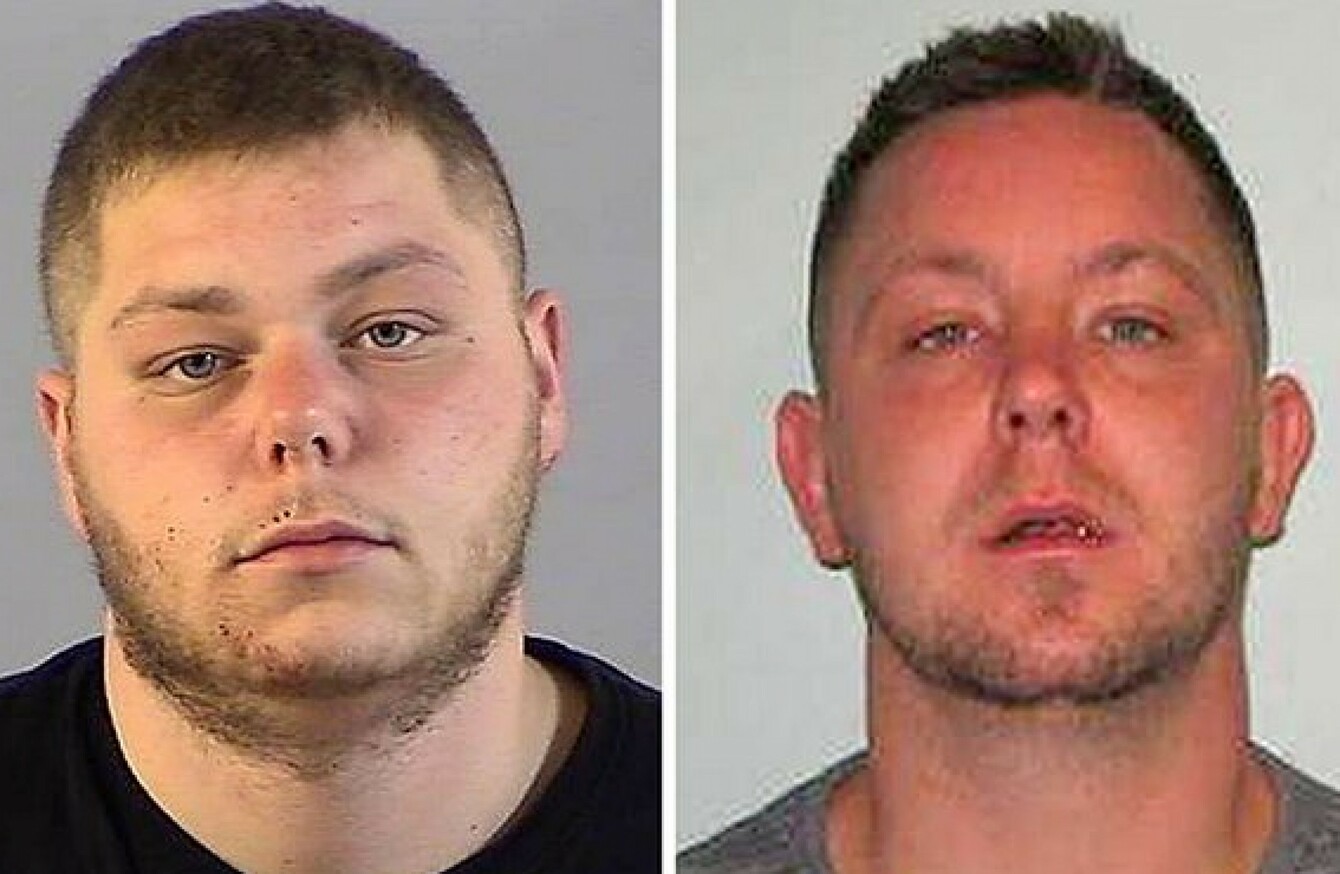 Image: Hampshire Police/PA
Image: Hampshire Police/PA
TWO BROTHERS WHO threw acid in a woman's face in the UK, blinding her in one eye, have been jailed for 15 years and 9 years respectively for the "barbaric" attack.
Billy Midmore, 22, and Geoffrey Midmore, 27, were sentenced at Southampton Crown Court yesterday for spraying their victim, Carla Whitlock, 37, in the face with drain cleaner outside a restaurant in Southampton last September.
"Carla Whitlock suffered severe burns after having acid thrown in her face by the brothers, causing her to suffer severe injuries and destroying the sight in one of her eyes," Hampshire Police said in a statement last night.
Billy Midmore, of no fixed abode, was jailed for 15 years and Geoffrey Midmore, also of no fixed abode, was handed a nine-year sentence.
After the attack, Geoffrey Midmore sent a photograph of the drain cleaner to an acquaintance, with the words "This is one face melter", Sky News reported.
Chief Inspector Debra Masson said the attack was "a premeditated assault carried out by two men of violence who regularly came to Hampshire to pursue a criminal enterprise, and make people's lives a misery".
"The evidence shown in court of their behaviour directly after the attack, coupled with their concerted efforts to evade capture, served to expose them as the dangerous criminals they are," she said.
Acid attacks in Hampshire are thankfully very rare. The level of injury caused by such an attack is life-changing, and I know that Carla still faces many challenges, alongside the permanent loss of sight in one of her eyes, due to this barbaric act.
Although things will never be the same for Carla, we hope that the sentence handed to Geoffrey and Billy Midmore today goes some way to giving her closure and allows her to feel that justice has been delivered.