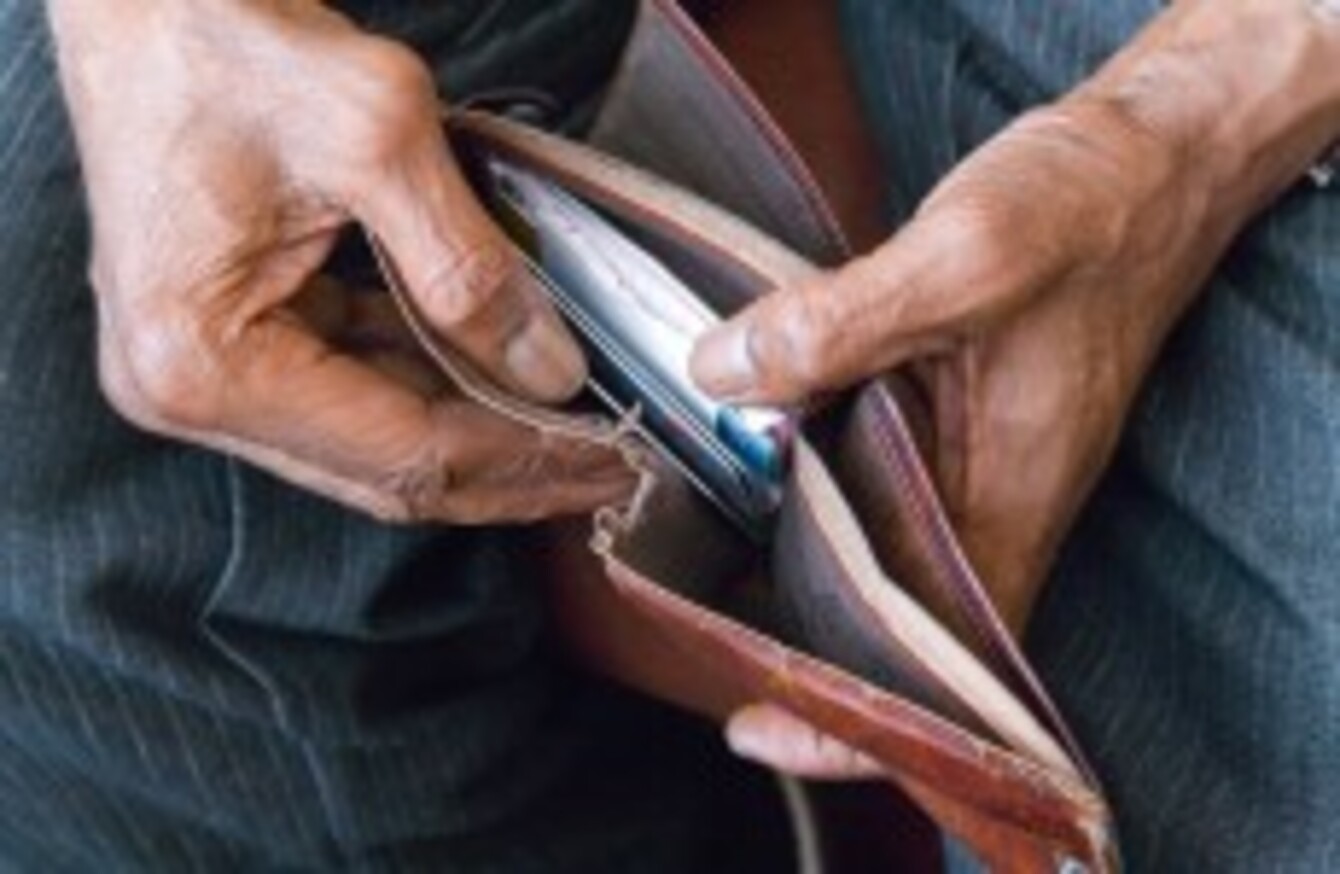 Image: John Birdsall/John Birdsall/Press Association Images
Image: John Birdsall/John Birdsall/Press Association Images
A SURVEY ON life assurance has led one provider, Caledonian Life, to suggest that Irish men may value themselves more than women.
The figures, released today by the company, reveal that Irish men and women vary greatly on the monetary value they put on their lives, and that this differential is greatest for those in their 50's.
It looked at individual life protection cover policies taken out and compared the different levels of cover on these policies between men and women of different ages.
Greg Dyer, Head of Sales and Marketing at Caledonian Life, said:
Our research shows that the men of Ireland typically insure themselves for double the amount of cover females do. And while the differential is relatively small to begin with (35 per cent in age 30-39), it grows with age and hits its peak in the age 50-59 category. In this cohort, men have Life cover in place of over two and a half times the amount of women of a comparable age.
The results also showed that men were both more likely to insure themselves and to select a far higher sum assured – 64 per cent of all single life policies were taken out by males.
Dyer said that another notable feature of the findings is the low level of cover many people have in place.
He said that for example, €178,000 "is quite a worringly small amount of Life cover for a woman in her 50s" as "a €200,000 Life cover payout would only last four years and four months for a family with monthly income requirements of €4,000 ."
Men in their 30s tend to pay 35 per cent more for insurance than women; in their 40s, this rises to 113 per cent; to 158 per cent in their 50s and 115 per cent when both sexes are in their 60s.
Whether people work outside the home or not doesn't appear to have significant influence on the level of cover, he added.
Caledonian say that they considered the fact that women typically pay less for life insurance didn't appear to influence the decision making process.
He added that some of the reasons for this may be:
The salary gap: women's income in 2007 was around two-thirds of men's income.
There are more stay-at-home mums than dads and many of these do not take out life cover
If they are a stay at home parent, they do not realise the costs of replacing all the tasks carried out by the typical stay at home mother – which could be over €50,000
Families focus on having life cover in place on the Dad, as unfortunately they have shorter life expectancies
The National Women's Council of Ireland (NWCI) told TheJournal.ie that they are not surprised that women pay less for insurance:
Women are more likely than men to be poor, to parent alone, to earn low wages, to be reliant on public transport, to be at risk of sexual violence and to be in poorly protected employment. These factors have significant consequences with regard to the priority for paying insurance premiums and the amount that money have available to pay for such premiums.
They also noted that women earn less, work fewer hours and withdraw more frequently than men from the labour market, because of the role they have and continue to play within the family as unpaid carers.
We would see women's unpaid caring work as significant and the fact that the high cost of childcare still acts as a barrier to women accessing the labour market and earning a decent wage.
The NWCI also noted the fact that women earn less than men, the fact that women are more likely to work part-time (over 75 per cent of part-time workers are women) and the fact that women provide the majority of informal care work, which can all contribute to women not paying as much as men for insurance.