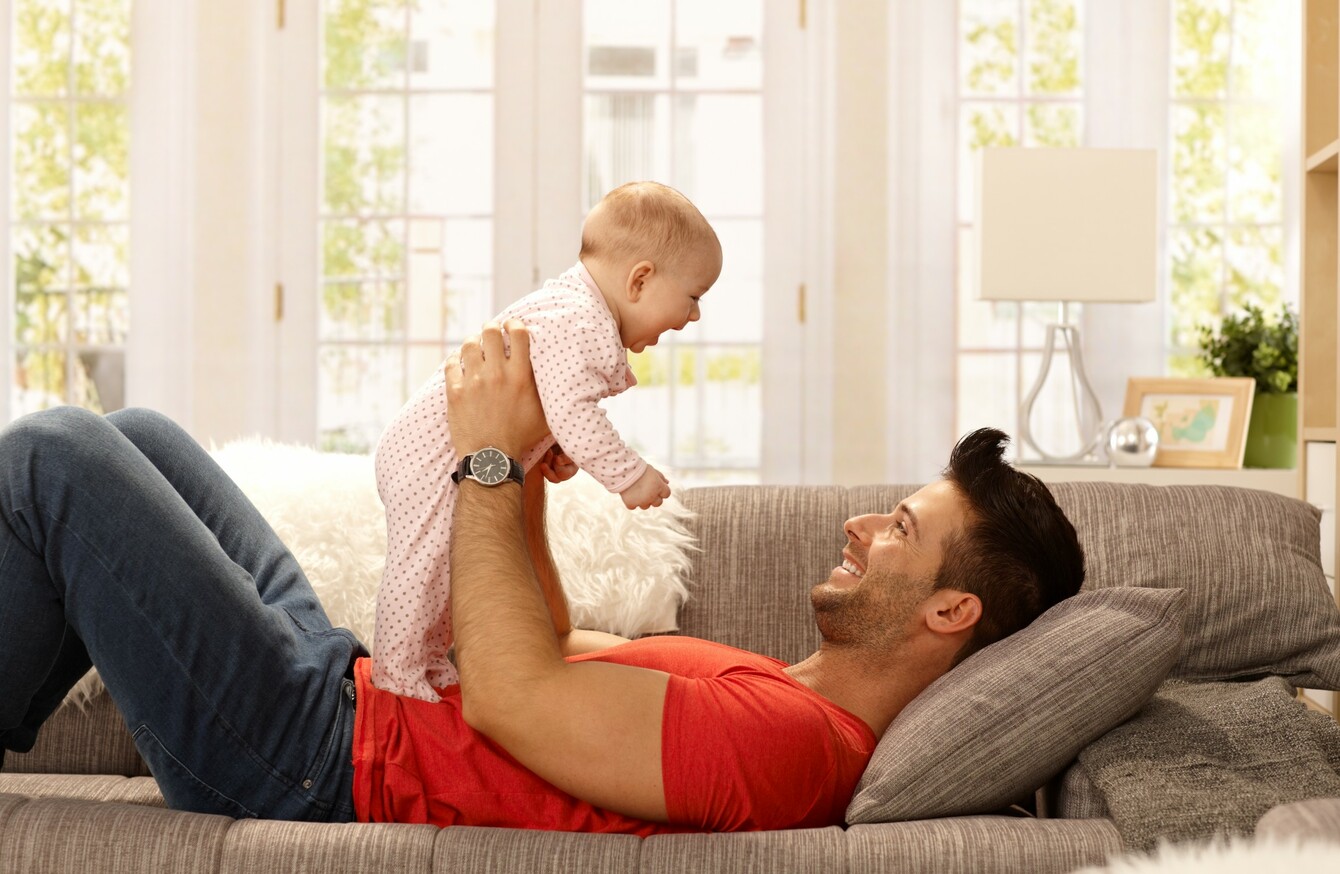 Image: Shutterstock/StockLite
Image: Shutterstock/StockLite
WORKING AS A psychotherapist, I have begun to wonder if our men, brothers, fathers and sons are considerably less sure of themselves than their female counterparts.
Unsure of what it is they have to offer in relationships, in marriage, unsure of their value in the home and to society, and I wonder if this is so, should we not as a society be concerned?
Some fifty years on from Female Liberations movements, their effects are well-established. Women are no longer chattels to anyone in modern society as we know it.
Women work in any sphere they wish and more importantly they aspire to do and achieve what they wish.
No one doubts the necessity for this shift and the benefits have been enormous at a macro and micro level. Women like myself, have benefited from growing up in this time of change and value the freedom it has given to us and to the ambitions we can have for ourselves.
My question is how have men adjusted to these changes – or have they adjusted at all?
What has taken the place of their once clearly-defined path in life as worker and breadwinner as women move further into the working sphere, and what happens to them when unemployment bites in?
What has happened to their role in the family? How do men now view themselves and how do their wives and partners view their contribution to family life and to child-rearing?
As the liberation movements gave a voice to women and helped them to articulate their needs and desires, in society, they became yet more clear about their contribution which was already well defined in their unmistakeable mothering role.
Men on the other hand, seem to be standing to the side, unsure of their right to speak, unsure of what their needs are, unsure of their value and unsure of their right to articulate their needs.
I see men in their 20s, looking for markers online of 'how to be' – when are men valued nowadays, and for what specifically?
This is the hard question facing them.
I see men in their 30s, trying to fulfil their role as a father and am sometimes shocked by the low value women place on their contribution in the home and am shocked that the male way of doing things is dismissed as always wrong.
For example, recently a couple were attending because the mother felt that the father was not sufficiently safety conscious with their six-year-old. On examination it was clear that in fact it it was she, the mother, who was being overly careful and that it was the father, who had normal expectations of the child.
A woman's primal urge to protect her child can come in the way of that child's development, where a father offers a more calm fact-based appraisal of the risks.
Men and women need to recognise the value of their different contributions to the development of their child. Men focus on independence while mothers focus on emotional security and safety. It is a little of both that the child requires.
Research bears this out when one looks at fathers and mothers at play with their children and how they differ greatly.
Women play with children at the child's level and tend to allow the child to steer the play. Fathers, on the other hand tend to establish challenge, initiative and risk taking into the play, leading more to the development of the physical and mental skill sets that lead toward independence.
Men are less preoccupied by detail; dishes for example, often a source of irritation between couples in the home. The truth is men can ignore them, while women on the other hand cannot ignore the dishes. This ability to screen out detail is a male strength.
As an addendum to this, men will disagree with their partners and when that disagreement is over, it is over for them and quickly forgotten. Women, on the other hand, have the tendency to go over the detail in their minds and can find it difficult to forget about the detail and let the argument go.
The male contribution here is a plus to the relationships and is helpful in resolving issues. It is also a personal strength as precious mental processing time and energy is not consumed on the argument.
But more interesting is what lies beneath this.
Men are different to women and need to be. Those differences need to be observed and valued, not ironed out of existence. The movements that have freed women may have silenced and confused men.
We need to hear more about men's world, and we women need to listen to their world.
What is it like to be young and male today?
What is it like for them as sons, fathers, brothers, husbands?
As women we need to understand and value the strengths that are implicit to 'the male way' of doing things.
We need to acknowledge and support those strengths, in child rearing, in relationships, in our homes for the benefit of men, and women and our society going forward.
Stephanie is a Clinical Psychotherapist and Mental Health Campaigner.