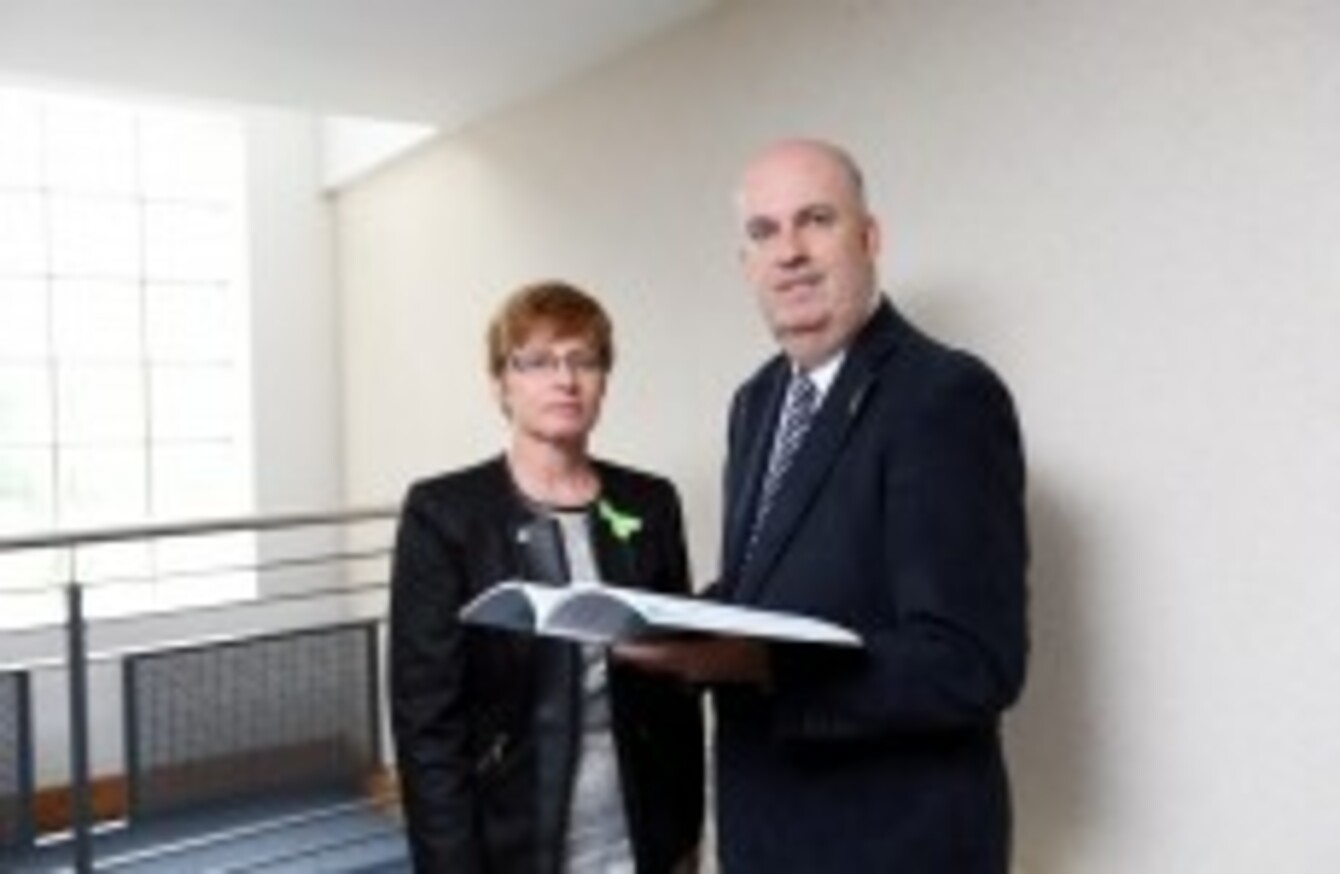 Patricia Gilheaney, Chief Executive of the MHC and John Saunders Chairman of the MHC
Patricia Gilheaney, Chief Executive of the MHC and John Saunders Chairman of the MHC
THE MENTAL HEALTH Commission has warned that improvements in mental health services in recent years are in danger of "coming to a standstill".
It was reported that 33% of mental health care centres are still using seclusion and 47% use physical restraint.
In its annual report for 2013, the Commission described the extent of the continued use of these practises as "unacceptable".
The Commission says there's been a "dangerous stagnation" in the sector as 63% of mental health centres are still failing to meet legal requirements.
The HSE has acknowledged that the existing accommodation needs to be reviewed to ensure it's meeting people's needs.
Staffing
The report also highlights the impact of the recruitment moratorium.
Only 44% of centres are meeting statutory staffing requirements while only 60% of psychiatric facilities meet the requirement to have individual care plans for patients.
The Mental Health Commission says no progress has been made since last year.
MHC Chairman, John Saunders, says they desperately need clinical psychologists but that they are unable to fill the posts due to lack of supply.
Service providers are under massive pressure to do more with less and the resultant budgeting and staffing issues are in danger of impacting basic services.
Children
The commission says that 332 children were admitted to care centres last year, 91 of those were sent to adult units.
That's over one in every five children admitted. The Commission describes this as "a most unsatisfactory situation".
Chief executive Patricia Gilheaney said, "Children should be in an age appropriate setting."
She also added that "at this stage, seven years after the introduction of regulations, we should be seeing full compliance from every approved centre".
This is not the case and it's simply not acceptable.
"Seven years on we should be at this stage where we're moving on and aiming for higher standards."
The HSE says, "There is significant work underway and planned within mental health which is important to improving how we deliver mental health services."