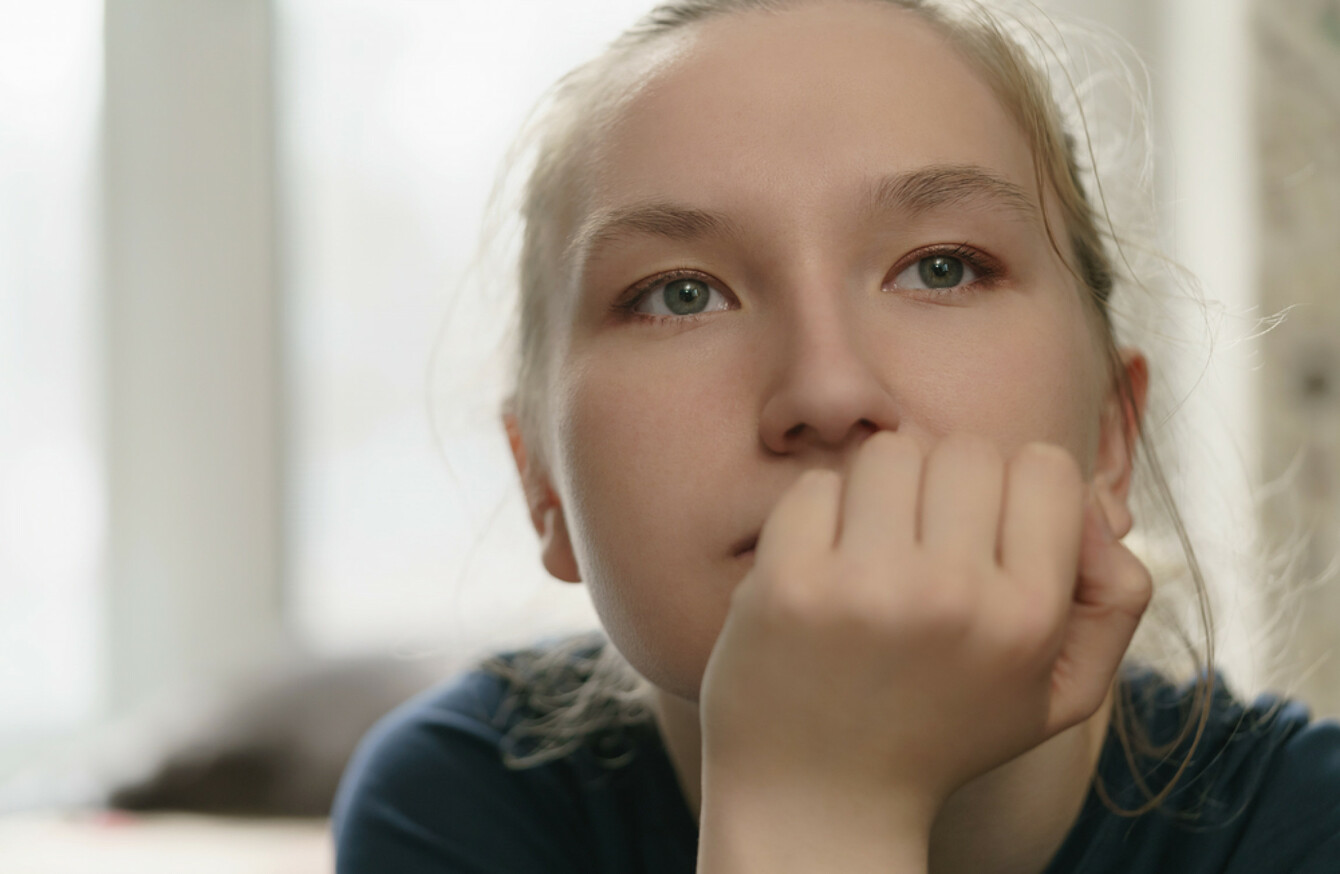 File photo
Image: Shutterstock/GCapture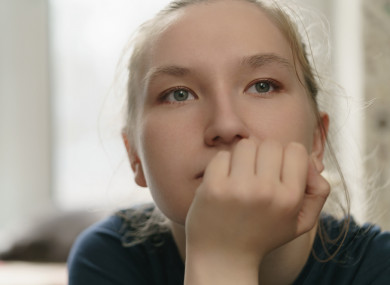 File photo
Image: Shutterstock/GCapture
THE MENTAL HEALTH Commission has highlighted several issues with the provision of mental health services in Ireland.
The organisation has said has said the level of service currently provided is "unsafe and substandard" and breaches "the fundamental rights of a vulnerable group of people".
In its annual report for 2017, which was published today, the Commission (MHC) states that "major transformational change" is needed.
The issues highlighted in the report include:
The inappropriate admission of children into adult mental health in-patient services; there were 82 such admissions in 2017 (up from 68 in 2016)
Inadequate staffing and variable funding in community child and adolescent mental health services, leading to unacceptable waiting times, and forcing young people into emergency services
The continuing inability of some services to put in place an individualised care plan and therapeutic programme, which are the cornerstone of a recovery focussed person centred service as per national policy
The widespread use of restrictive practices such as seclusion and physical restraint as a normalised behaviour in services which lack sufficient numbers of staff and/or appropriately trained staff
The fundamental and careless lack of attention to basic issues such as dirty and dilapidated premises, which do not ensure adequate privacy and where there has been a disappointing drop in compliance from already low levels
The provision of services to vulnerable people with long-term mental illness who are accommodated in 24-hour community residences that are not subject to regulatory oversight
The MHC said it has "consistently highlighted" such issues in its annual reports since 2012.
Chairperson John Saunders called on the government with the HSE to "initiate a major transformation programme to deal with the service issues".
"There is a glaring and inconsistent pattern of standards in service provision. The lack of any real progress and commitment on these matters undermines the fundamental human rights of people using mental health care services," he said.
Now more than ever, it is necessary to address systemic issues that hamper the delivery of services and the development of newer, more appropriate ones.
"Progress in many significant areas has either been non-existent or slow, leading to the continued provision of poor quality services for people who use mental health services and their family members."
Saunders added that the Mental Health Act 2001 must be reformed as "a matter of urgency" as "significant numbers of people are now using unregulated mental health care day and residential services".
"This situation increases dramatically the risk of abusive or neglectful incidents occurring," he said.
Commenting on the report, Rosemary Smyth, MHC Interim Chief Executive, noted that in 2017 there was "a general trend of improvement in services' compliance with regulatory requirements".
She welcomed this progress but added: "There has been little improvement in some areas such as the provision of staff training and the overall maintenance of premises, which is of great concern to us."
'Inadequate' services for children
The Inspector of Mental Health Services and/or her team visit and inspect each approved centre at least once a year and reports to the Commission on compliance with code of practice, rules and regulations.
Dr Susan Finnerty, Inspector of Mental Health Services, said that while there were some areas of the mental health service that provided good care, she has "a number of concerns about the provision of mental health services in Ireland".
Of great concern is that I found the services for children and adolescents were generally inadequate, poorly funded and not responsive to the needs of young people and their families.
Issues highlighted in the report include:
The difficult process of sourcing a Child and Adolescent Mental Health Services (CAMHS) bed, especially in an emergency situation was frustrating, time consuming and often resulted in a young person being admitted to an adult mental health unit
The number of children admitted to adult units increased from 68 in 2016 to 82 in 2017
Community CAMHS teams were understaffed and funding for CAMHS services varied from €40 per capita in one area to €92 per capita in another area, with no rationale for these variances and resulting in inequality of care
Waiting times for a CAMHS appointment varied from no waiting time in one area to 15 months in another
Overall compliance with regulations and rules had only improved by 2% since 2016
The report notes that "a disturbingly high number of inpatient units were dirty and poorly maintained, with associated implications for infection control".
It adds: "This is a deterioration since 2016. Physical care of patients had worsened. Care plans were, in the most part, paper exercises which were not collaborative or addressed recovery.
Over 1,300 vulnerable adults with mental illness were accommodated in community residences that were unregulated, mostly institutionalised settings with little or no rehabilitation or prospect of moving to more independent living. These people appear to have been forgotten by both the mental health services and by society.
"Most inpatient units struggled to ensure that they were staffed safely and adequately at all times and most community mental health teams did not have the recommended multidisciplinary staffing."
Dr Finnerty stated: "It is disappointing to have to report that there are such basic deficits in mental health provision in 2017, with little indication that the situation will improve.
"Increase in mental health funding, addressing stigma, provision of person-centred care, effective recruitment and retention drives, improved compliance with regulation and immediate addressing of deficits in the CAMHS are all urgently required."
Committed to improvements 
When asked about the report, a spokesperson for the HSE told TheJournal.ie that the organisation welcomed its publication and the acknowledgement of improvements in certain areas.
The spokesperson noted that the Best Practice Guidance for Mental Health Services and the National Framework for Recovery in Mental Health were published in April and November 2017 respectively.
They said these resources build on "the committed efforts in recent decades of Irish service users, family members, carers and service providers to develop a more recovery-oriented mental health service that is worthy of those who use and provide that service".
The spokesperson added that the HSE's Area Mental Health teams have "created implementation plans to address the recommendations made by the Commission and are working towards improving the services provided to service users and their families".
They said that the HSE is "committed to the delivery of quality and safe mental health services and while it acknowledges that in 2017 there was a slight increase in admissions of under 18s to adult units and hospitals overall admissions for under 18s was down from the previous year".
The spokesperson said this can happen for a number of reasons, such as:
a shortage of personnel to staff available beds in CAMHS nationwide
geographic location to the patient
family preference or a clinical decision but there are initiatives underway to address the bed shortage and waiting list within CAMHS
They added that, following on from a significantly increased demand on CAMHS services nationally, 10 new posts for Advanced Nurse Practitioners (ANPs) were announced to "enhance the current service".
"These new ANPs will play a key role in delivering improved access, reduced waiting lists and increased sustainability of service delivery.
"There are also an additional 20 beds planned for the new children's hospital and an additional 10 forensic beds in the National Forensic Mental Health Service," the spokesperson said.
A spokesperson for the Department of Health said the HSE's mental health budget has been increased by over €200 million since 2012, to today's total of €911 million.
"This increase has helped to fund over 1,500 new staff and to widen the services available to service-users. In addition, €3 million has been provided each year since 2016, to ensure that the premises in which services are delivered are fully maintained to a high standard and any required improvements are carried out."
The spokesperson added that funding has also been used to develop CAMHS, noting there are 74 inpatient beds in four acute units with 68 operational beds nationally.
Around 18,800 CAMHS referrals are expected this year, and demand has increased by 26% since 2012.
The spokesperson acknowledged there are "staff recruitment and retention difficulties across the healthcare system, including CAMHS" and that the HSE is "addressing" this problem.
They said the reduction in the number of children being admitted to adult psychiatric units has been a priority for the HSE in recent years.
There has been significant progress on age-appropriate CAMHS admissions since 2008 when there were 247 admissions to adult units in that year. By 2017, this was reduced to 81.
"The HSE must, however, allow for some operational flexibility surrounding emergency placements in Adult Units, particularly where very short-term placements take place.
"Full account is taken of all relevant factors such as the age and preferences of those involved, and geographical factors relating to access or visiting."
The spokesperson added that the HSE monitors all such admissions on a monthly basis.
"Where those under age 18 are placed for a short-term in adult units, the HSE makes the necessary special arrangements, such as one-to-one care, to protect and monitor these young people. The Mental Health Commission is also notified of such admissions."
Seclusion and restraint 
The spokesperson noted that the use of seclusion and restraint is set out under Section 69 of the Mental Health Act 2001 "for the purposes of treatment or to prevent the patient from injuring himself or herself'' and requires any such measures to be "carried out under rules drawn up by the Mental Health Commission".
"Rules in this regard were published in 2009. These make it clear that a culture of respect to the patient must be fostered regarding the use of seclusion and restraint.
These interventions must only be used in exceptional circumstances and only in the best interests of the patient when he/she poses an immediate threat of serious harm to self or others.
The spokesperson noted that an expert group review of the 2001 Act "emphasised the ongoing need for services to ensure that seclusion and restraint are used only as a last resort and always in accordance with the rules drawn up by the Commission".
Amendments to the Act, based on these recommendations, are currently being progressed and the government has approved plans to proceed with the general scheme of a Bill.
The draft heads are expected to be "significantly progressed" by the end of 2018, when consultation with the Commission will take place.
Government action
The Director of Mental Health Reform, Shari McDaid, said the "damning" report shows the impact of the Government's "continued failure" to act on updating Ireland's mental health law or investing adequately in mental health services.
"HSE community residences continue to be unregulated, people are facing unnecessary seclusion and restraint, involuntary patients still do not have the right to have their advance wishes about treatment respected, voluntary patients still do not have basic rights to information about their treatment, the list goes on," she said.