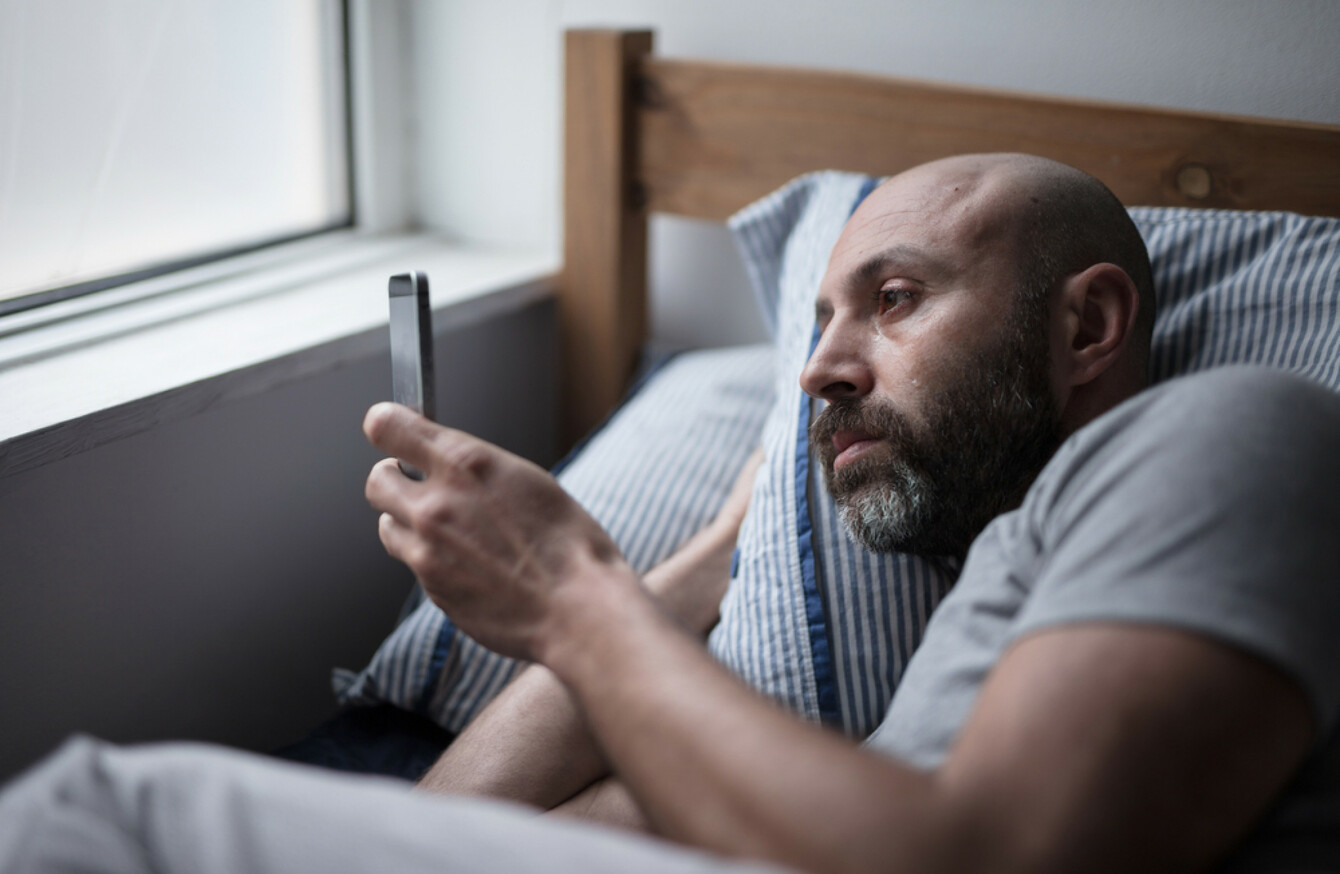 Image: Fergus Coyle via Shutterstock
Image: Fergus Coyle via Shutterstock
MENTAL HEALTH CHARITY Aware has announced it's looking for 40 volunteers to operate its Support Line after a 20% increase in calls in the past year.
Aware, which provides support for people who experience depression or bipolar disorder, gets between 1,000 to 1,200 calls a month to its Support Line, which is open every day of the week between 10am and 10pm.
Aware director of services Bríd O'Meara said that the people who ring in are "concerned about their mood, or might be experiencing depression but aren't sure, or they're looking for information".
Each volunteer at Aware gives a minimum of three hours a week for a minimum of 18 months, but O'Meara says because of family commitments, they need staff to cover for others as well.
She told TheJournal.ie that the increase indicates more people are comfortable talking about their mental health problems than they were before.
More recently, they've seen an increase in the number of men using the Support Line.
"In the past seven months, we've seen the calls breakdown change from 60% women, 40% men to 50.4% men in June and 49.7% men in July."
Before someone can volunteer, they must apply online, are interviewed and garda vetted, and receive training from Aware.
"Our volunteers aren't counsellors," O'Meara says. "We explore helpful options, we listen.
When people ring in we're not trying to fix them. We provide a safe place for people to share their concerns and explore their options.
David McManus has been volunteering at Aware's Support Line for over a year and a half. During his 20s he struggled with being comfortable in himself, and found that counselling services gave him the help he needed to "get out of your own head".
He says that people call up for a variety of reasons, be it economic worries, loneliness or family troubles: "There can sometimes be difficult calls, yes."
"For me I think the fact that somebody is there at the other end of the phone when someone makes a very brave decision to actually pick up the phone and try and share some of what they're going through, I think that act of being there and just listening is a very powerful thing."
Active listening… is probably one of the most valuable skills you can learn in life.
Bríd says that they're looking for volunteers from the greater Dublin area, as their Support Line is manned from their Dublin city HQ. But if people from other areas in the country want to volunteer, there are other areas where they can dedicate their time.
"Without our dedicated volunteers we couldn't provide this service to people. Our volunteers are absolutely vital for the service."
If you'd like to volunteer for Aware, you can apply here.
If you need to talk, contact:
Aware 1800 80 48 48 (depression, anxiety)
Samaritans 116 123 or email jo@samaritans.org
Pieta House 1800 247 247 or email mary@pieta.ie (suicide, self-harm)
Teen-Line Ireland 1800 833 634 (for ages 13 to 19)
Childline 1800 66 66 66 (for under 18s)