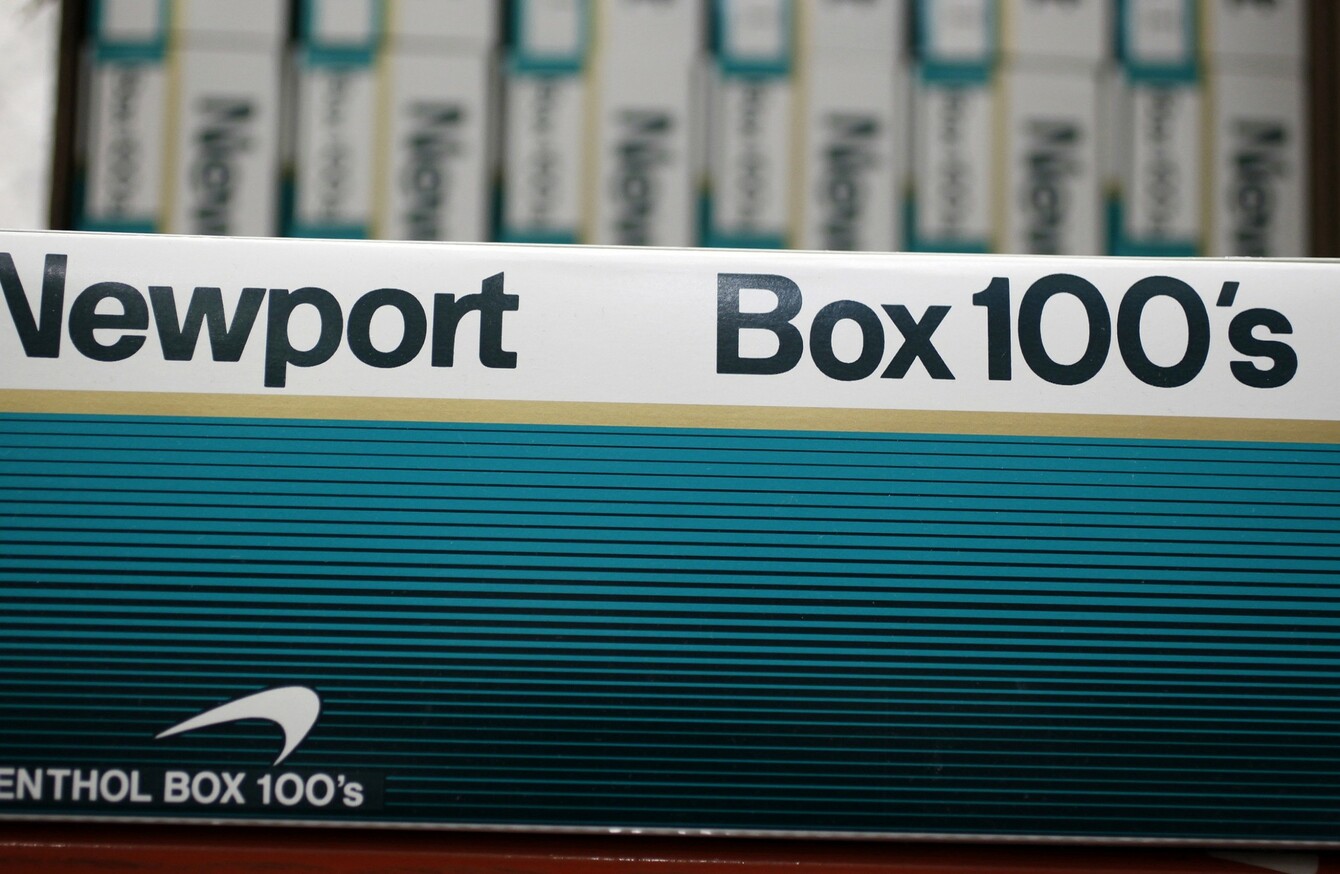 Image: AP/Press Association Images
Image: AP/Press Association Images
A EUROPEAN COURT of Justice ruling has paved the way for the complete banning of menthol cigarettes by 2020.
On Wednesday, the European Court of Justice (ECJ) declared legal a swathe of plans to change how cigarettes should be presented and sold, clearing the way for plain packaging laws to be introduced.
Part of the plan paves the way for the banning of menthol cigarettes.
Menthol cigarettes are flavoured using mint flavourings or extracts. While they have not been proven to be any more toxic than regular cigarettes, a study by the US Food and Drug Administration (FDA) found that the available studies suggest they are more addictive and harder to quit.
These findings, combined with the evidence indicating that menthol's cooling and anesthetic properties can reduce the harshness of cigarette smoke and the evidence indicating that menthol cigarettes are marketed as a smoother alternative to nonmenthol cigarettes, make it likely that menthol cigarettes pose a public health risk above that seen with nonmenthol cigarettes.
Another study published in the New England Journal of Medicine in 2011 found that their availability "increases the public health impact of smoking, even though the risk associated with smoking for an individual smoker does not appear to be increased by smoking menthol cigarettes".
Makes products more attractive
The ECJ's ruling says that the flavouring is used to increase the attractiveness of cigarettes.
"Menthol, by its pleasant flavour, makes tobacco products more attractive to consumers and … reducing the attractiveness of those products may contribute to reducing the prevalence of tobacco use and dependence among new and continuing users."
While the ruling was welcomed by the Department of Health and Ash Ireland, a smoking awareness group, it has been criticised by Forest Ireland. Forest, the smokers' lobby, is part-funded by some of the tobacco firms who took the case to the ECJ.
John Mallon, spokesman for Forest Ireland, said the ruling treats smokers "like children".
Smokers know the health risks and they have a right to buy and consume tobacco without excessive regulations that are designed to stigmatise both the product and the user and reduce consumer choice.
"The European Union, with the help of a compliant government in Ireland, is interfering in people's lives to an unacceptable degree. Worse, these measures could be counter-productive."