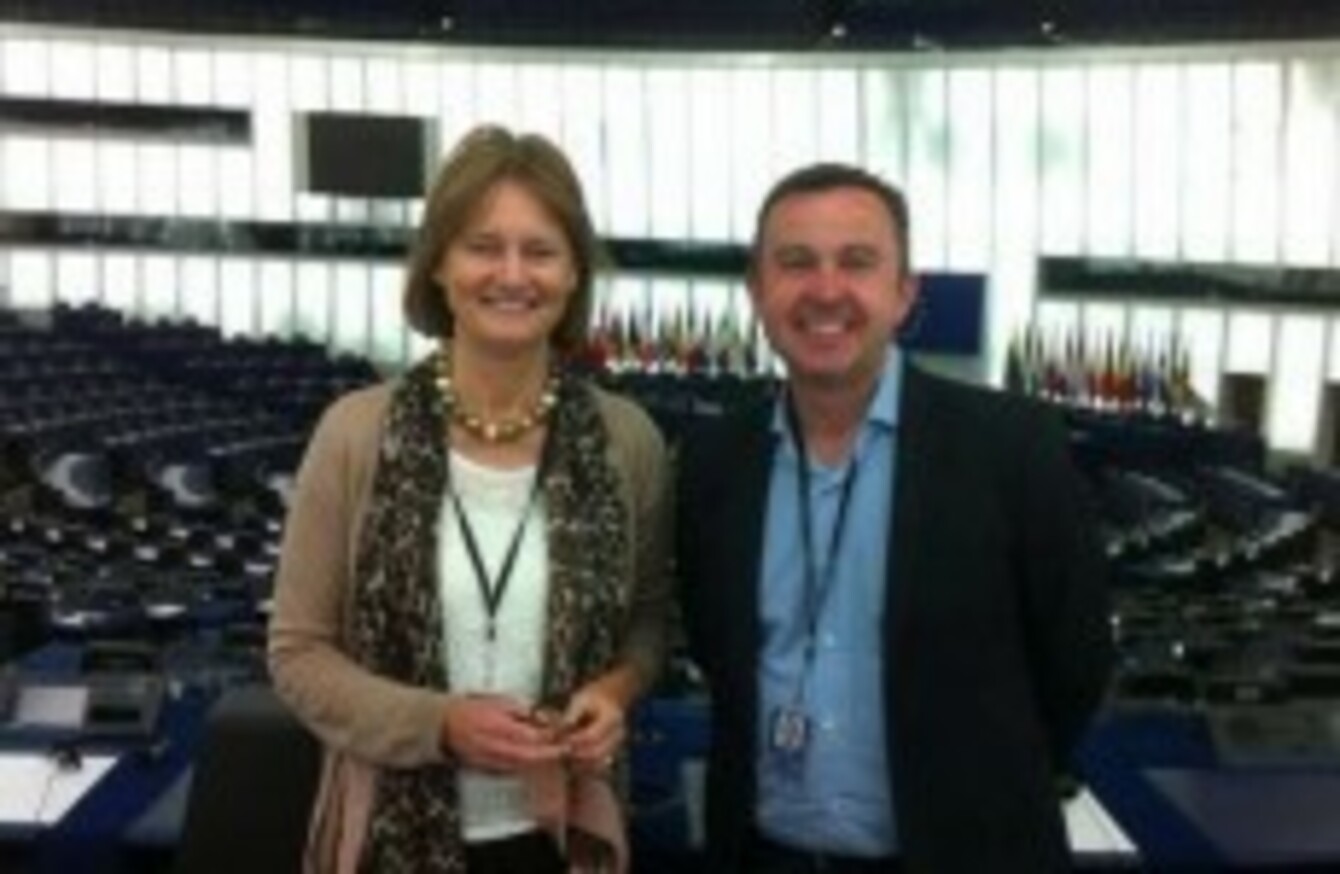 Deirdre Clune, alongside fellow FG MEP Brian Hayes.
Deirdre Clune, alongside fellow FG MEP Brian Hayes.
FINE GAEL MEP Deirdre Clune has been defending the amount of money she spent on her election campaign in the lead up to this year's 23 May vote.
Clune, who, alongside incumbent Seán Kelly, claimed a seat for Fine Gael in the massive 'Ireland South' constituency, spent €206,461.
A number of candidates, including Fianna Fáil's Mary Fitzpatrick and Labour's Emer Costello in Dublin, ran up similar costs — but on the other end of the scale, the likes of Sinn Féin's Liadh Ní Riada (€51, 620) and Independent Luke 'Ming' Flanagan (€38,093) spent far less.
"Everything I spent on the campaign is documented and I've submitted to the Standards in Public Office as I said I would do," Clune told RadioEP.ie in Brussels.
It's all there on the record, in fact I looked it up myself and everything is itemised.
"It's a big constituency," Clune said, noting the the old constituency boundaries had expanded to take in the eastern counties of Leinster.
It's an issue when we have these large constituencies that campaigns such as my own spend that much money.
Separately, the Standards in Public Office Commission has apologised to Emer Costello, after stating in a press release earlier this week that she had spent the most amount on her campaign in the Dublin constituency.
In fact, Mary Fitzpatrick spent the most, at €218,545 (Costello spent €202,034).
"The Standards Commission has apologised to Ms Emer Costello in this regard," a statement today said. The original statement on the SIPO website has also been updated.
The spending limit per candidate in all constituencies was €230,000.