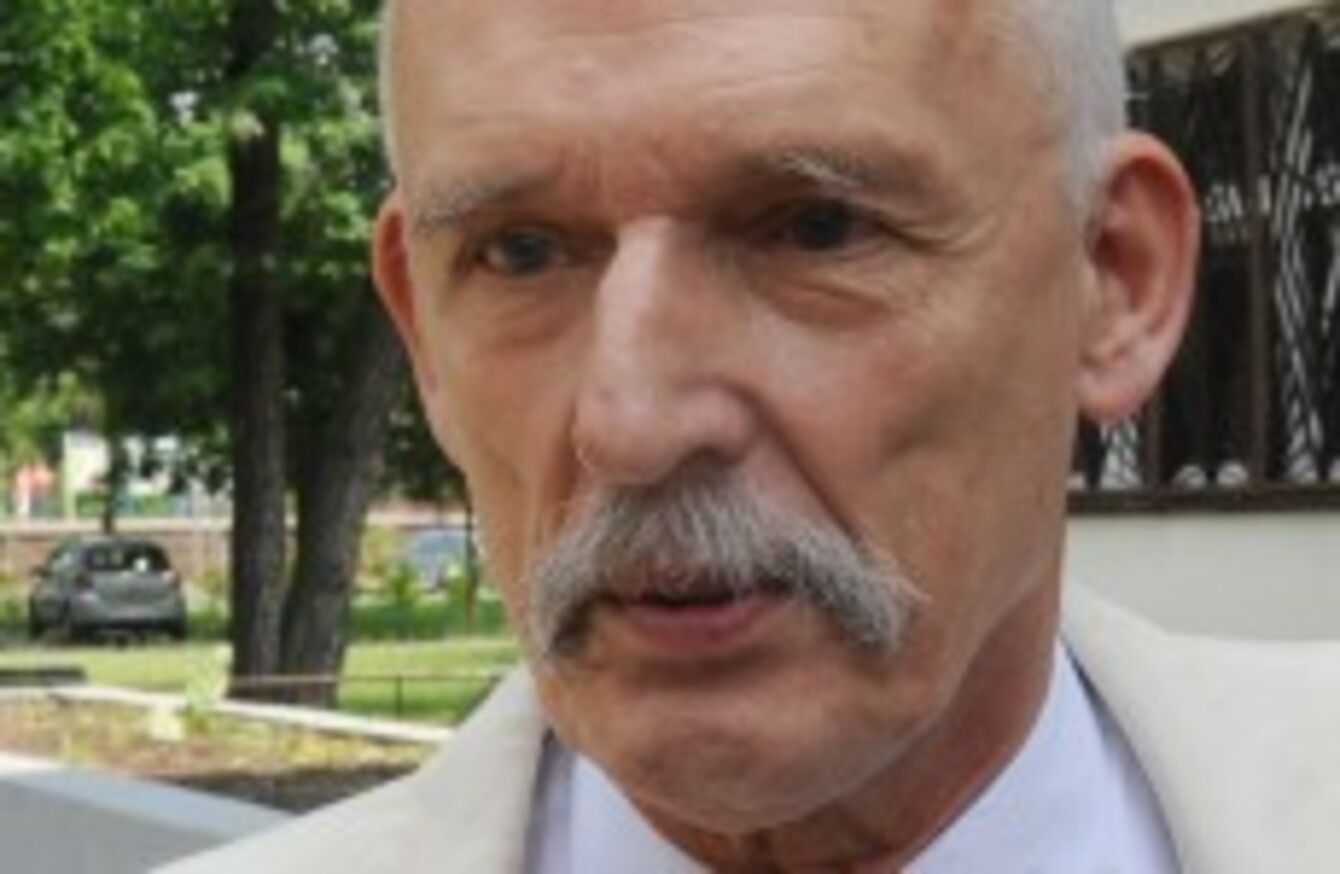 Janusz Korwin-Mikke
Image: Alik Keplicz/PA Wire
Janusz Korwin-Mikke
Image: Alik Keplicz/PA Wire
TWO RIGHT-WING MEPs have been suspended from European Parliament after making Nazi salutes during sessions.
The two men, Italian MEP Gianluca Buonanno and Polish MEP Janusz Korwin-Mikke have both been hit with fines of €3,050 and have been suspended for 10 days – but will still be allowed to participate in voting.
In July, Korwin-Mikke raised his arm to give a Nazi salute while speaking about the movement of migrants into the EU.
During a debate in September he also referred to migrants as 'human garbage'.
Buonanno was disciplined for incidents on two successive days last month, during which he wore a t-shirt with the image of German Chancellor Angela Merkel and wore an Adolf Hitler-style moustache while giving a Nazi salute.
He gave the salute while chancellor Merkel was debating with French President Francois Hollande.
Yesterday evening the European Parliament Bureau made a decision to confirm the sanctions that had been imposed on the two men by the Parliament's president Martin Schulz. 
The sanctions against both men come into effect today and will last until 11 November.