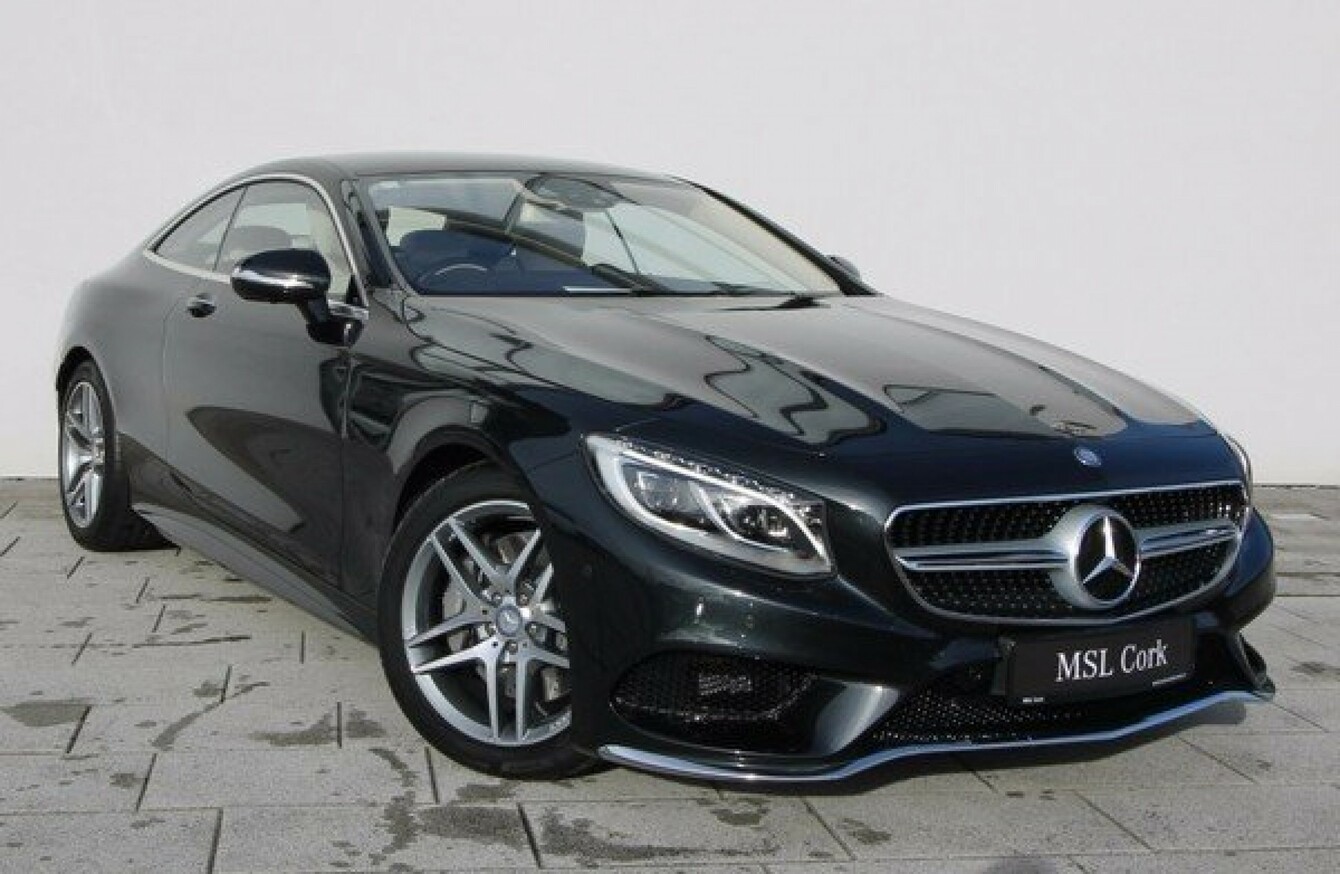 Image: MSL Cork
Image: MSL Cork
If I had the money I would buy a…
Benz, baby! And not just any Benz but a Mercedes S-Class Coupe.
Why a Mercedes-Benz S-Class Coupe?
Do you really have to ask why? Well, it is a huge (over five metres long), very fast (0-100km/h in 4.6 seconds), luxury cruiser that drives as good as it looks.
Furthermore, the S-Class has always been Merc's showcase for its most innovative technology and safety features with one of the most luxurious and classy interiors too – a cocoon of soft leather and wood. Much like a gentleman's study or Ron Burgundy's apartment.
What's special about this one?
Well, this is the sexy, slinky two-door coupe and it looks gorgeous and a lot more sporty than the four-door saloon on which it is based.
Take a closer look at those headlights. Dazzling, aren't they? That's because they are bejewelled with 47 Swarovski crystals, darling.
This particular car is the S500 AMG Line, which means it gets that gnarly looking diamond radiator grille with chrome-coloured pins, as well as dynamic AMG bodystyling with sporty AMG 19-inch alloy wheels and perforated brake discs.
What does it look like in action?
Watch this trailer for the S500 Coupe so you can check out those sharp creases, long bonnet and elegant roofline.
Source: Mercedes-Benz/YouTube
Check out the official video brochure of the Mercedes-Benz S-Coupe and listen to that V8 roar.
Source: Mercedes-Benz USA/YouTube
Who else drives one?
The S-Class is a favourite of dictators, heads of state and gangsters (rappers and Mafia types), doctors and oligarchs. Oh, and KimYe have one too. This car seems to be the marker of a successful career, be that legal or not!
What else could you get for the money?
You could make like a boss on this boat or…
…you could buy this Porsche 911 Carrera S and have change left over to pay for the motor tax for a few years.