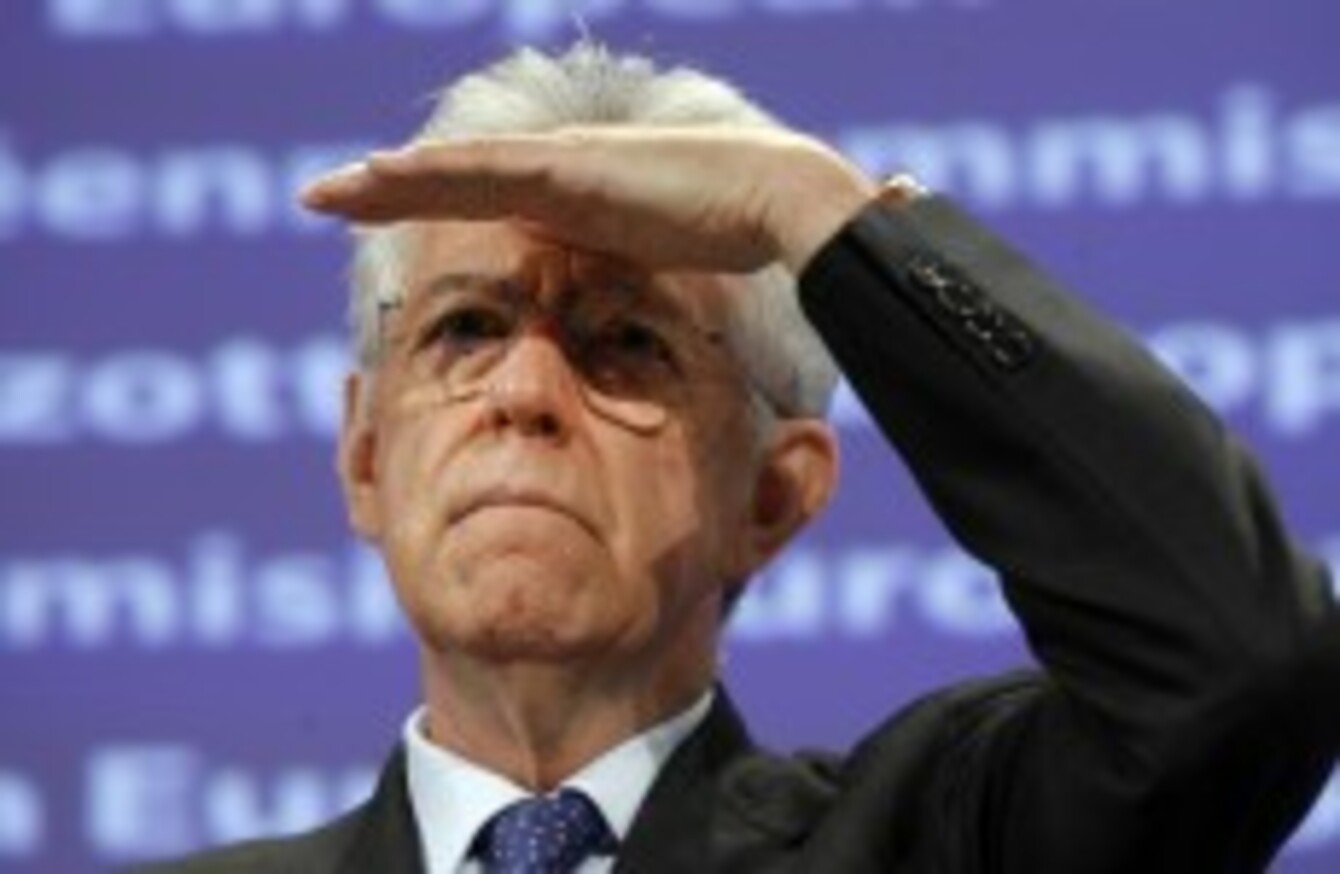 Mario Monti
Image: Virginia Mayo/AP/Press Association Images
Mario Monti
Image: Virginia Mayo/AP/Press Association Images
NEW ITALIAN PRIME minister Mario Monti will attend a 'mini-summit' with Angela Merkel and Nicolas Sarkozy today as the eurozone reels from a disastrous German bond auction yesterday.
The German chancellor and French president are expected to make a public show of support for Monti, who was appointed rather than elected last week in the wake of Silvio Berlusconi's resignation.
Monti has promised reforms amid widespread fears that economic problems in his country and Spain could push EU rescue mechanisms beyond their limits.According to Business Week, he said he has been asked to bring "new ideas" to the meeting with Sarkozy and Merkel.
Interest rates on Italian ten-year bonds closed at 6.97 per cent yesterday, perilously close to the seven per cent cut-off widely seen as the point at which countries can no longer return to the markets.
France and Germany, the EU's two biggest economies, are divided over the way to handle the crisis. France is pushing for a bigger role for the ECB, while Germany is insisting on changes to EU treaties in a bid to enforce budget constraints on eurozone countries, the Financial Times reports.
Yesterday Germany was unable to sell a number of its ten-year bonds at auction, with the Bundesbank having to step in and buy them as private investors shied away. The incident sparked fears that the wider eurozone crisis is even spreading to Germany, once seen as a rock of economic success.
In a poll by Reuters of 20 analysts, 14 agreed that the make-up of the eurozone was likely to change, with a number suggested a "core group" of stronger economies excluding weaker ones such as Greece.
Writing on TheJournal.ie yesterday, Fine Gael TD Eoghan Murphy warned that treaty changes would lead the EU towards greater fiscal integration, and could mean a further loss of sovereignty for smaller nations including Ireland.