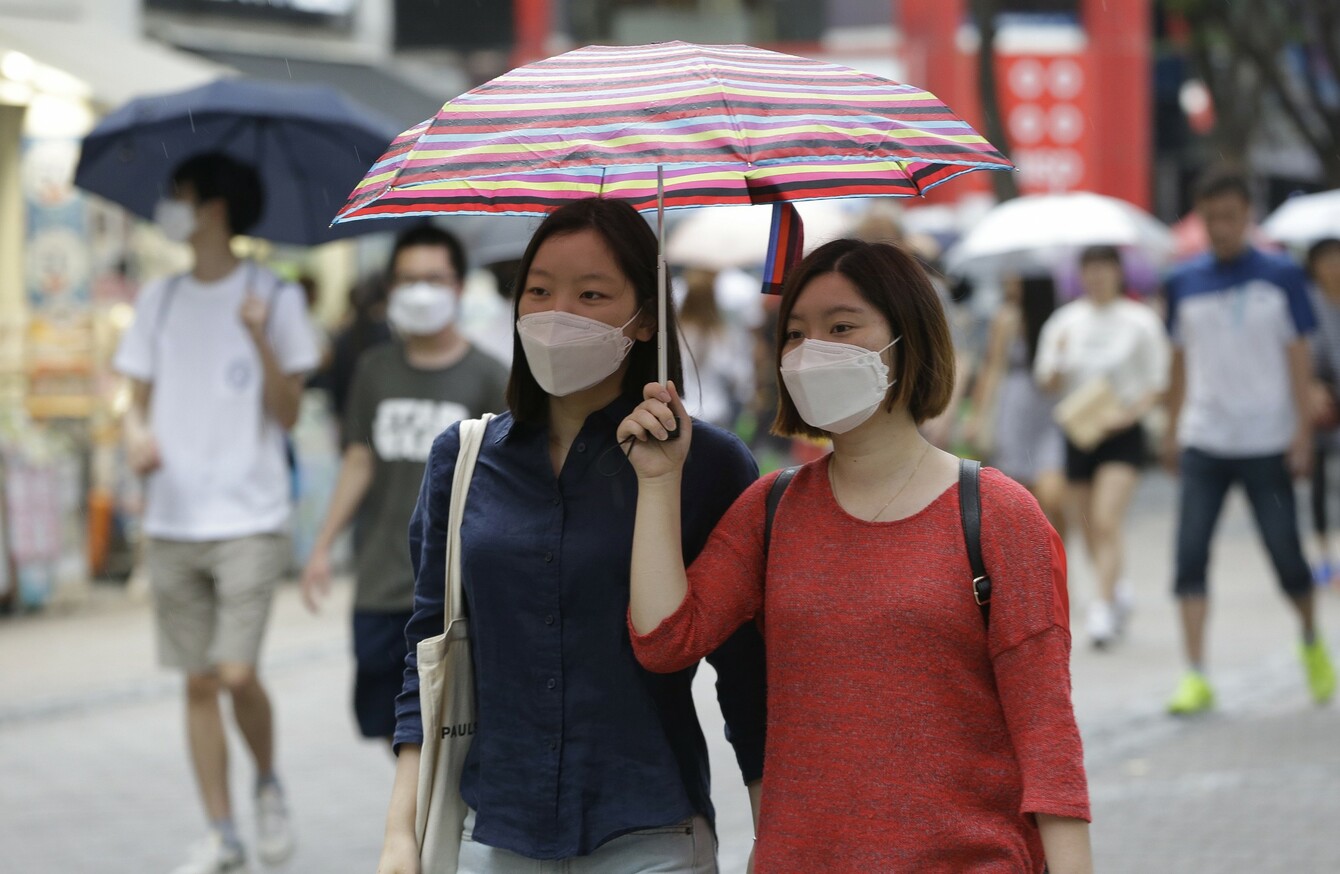 Image: Ahn Young-joon/PA
Image: Ahn Young-joon/PA
SCIENTISTS WHO TRACED the movements of patients at a South Korean hospital have found Middle Eastern Respiratory Syndrome (Mers) virus was transmitted from a 'single super-spreader patient' in an overcrowded emergency room to a total of 82 individual over three days.
These people included other patients, visitors and healthcare workers.
A study published in The Lancet today maps the transmission of South Korea's first outbreak of the virus and the case of highest transmissions from a single patient outside the Middle East.
Exposure
The virus originated from a 68-year-old man who had travelled to Bahrain, the United Arab Emirates, Saudi Arabia and Qatar between 18 April and 3 May before returning to South Korea.
He first visited the Samsung Medical Centre in Seoul on 17 May and was isolated the next day under suspicion of Mers before being diagnosed two days later.
However, before arriving at the medical centre, he had already transmitted the virus to several individuals in other hospitals, including a 35-year-old man with whom he shared a ward. This man was also later admitted to the medical centre in Seoul, with no information on possible exposure to the virus and it was this patient who led to the outbreak at the hospital.
Infection
A total of 1,576 people were estimated to have been exposed to this patient in the emergency room. 82 people, including 33 patients, eight healthcare workers and 41 visitors, were infected between 27 and 29 May.
In contrast, the man who the virus originated from infected 28 people. Authors say the difference in transmissibility could be caused by a number of factors such as time from onset of disease, symptoms, duration of contact, pattern of movement and the spread of the virus itself.
"Our results show the increased potential of MERS virus infection from a single patient in an overcrowded emergency room," commented the authors. "Overcrowding is an important issue for this outbreak, but also a common feature of modern medicine which should be of concern to governments and health-care providers in the context of future possible outbreaks."
Since it was first identified in 2012, the virus has spread to a 27 countries. Patients develop severe acute respiratory illness with symptoms of fever, cough and shortness of breath. Approximately 3-4 out of every 10 patients reported with MERS-CoV have died, most of whom had an underlying medical condition