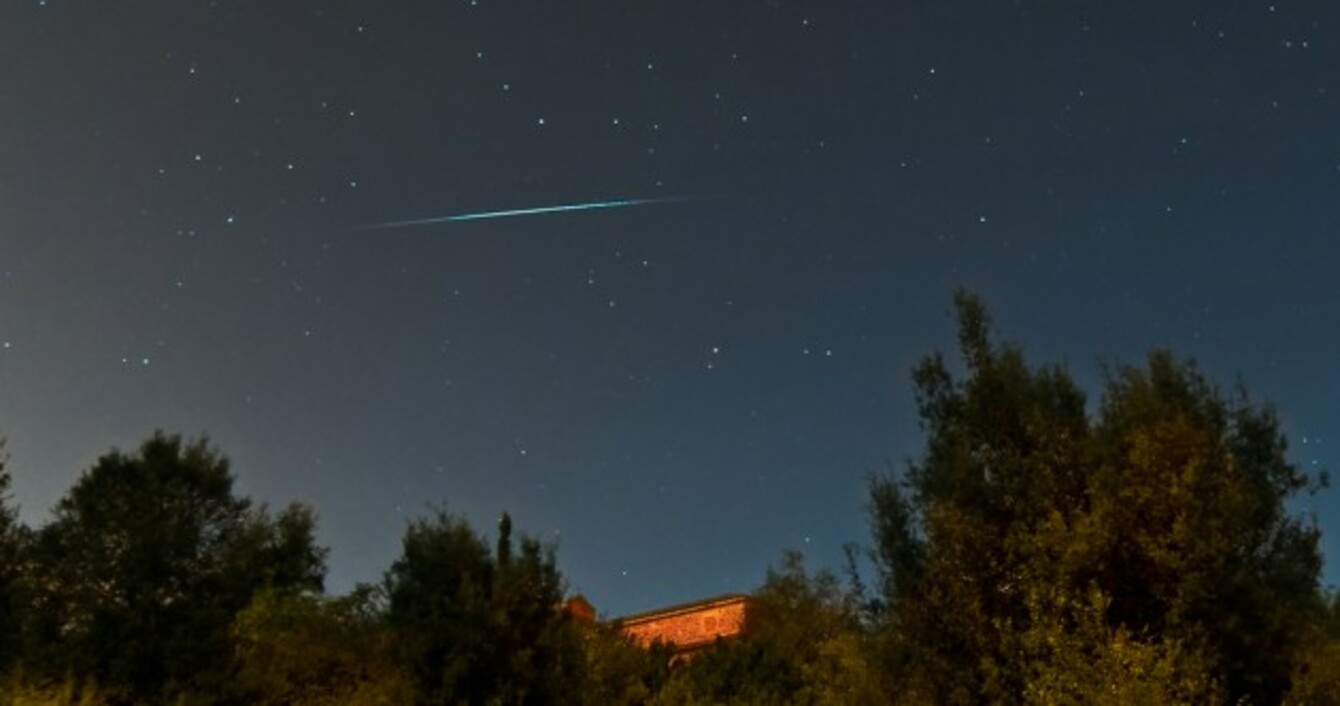 Image: Shutterstock/peresanz
Image: Shutterstock/peresanz
A DRACONID METEOR shower will be visible over the entire country tonight.
David Moore from Astronomy Ireland told TheJournal.ie that there will be "shooting stars going off all over the place".
He also said that the best time to see the action is later in the night, "the later the better".
"They are moving towards us and coming from above, so after midnight they will be brighter.
"The faint ones you wouldn't see will become more visible then.
Basically, the later you see it, the more you'll see.
It also depends on the weather and how clear it is out there, but it's not looking too bad with Met Éireann forecasting:
Most of the rain and drizzle in the west will clear early tonight and clear spells will develop.
Moore added that, "This shower is known for producing sudden storms with one meteor visible per minute.
We'd only expect to see one every 10 minutes on a normal night, but previously with this type of shower there have been recordings of 500 in an hour.
Astronomy Ireland is also asking people to report the number of meteors they spot in 15 minute periods and send the information to Astronomy Ireland.ie.