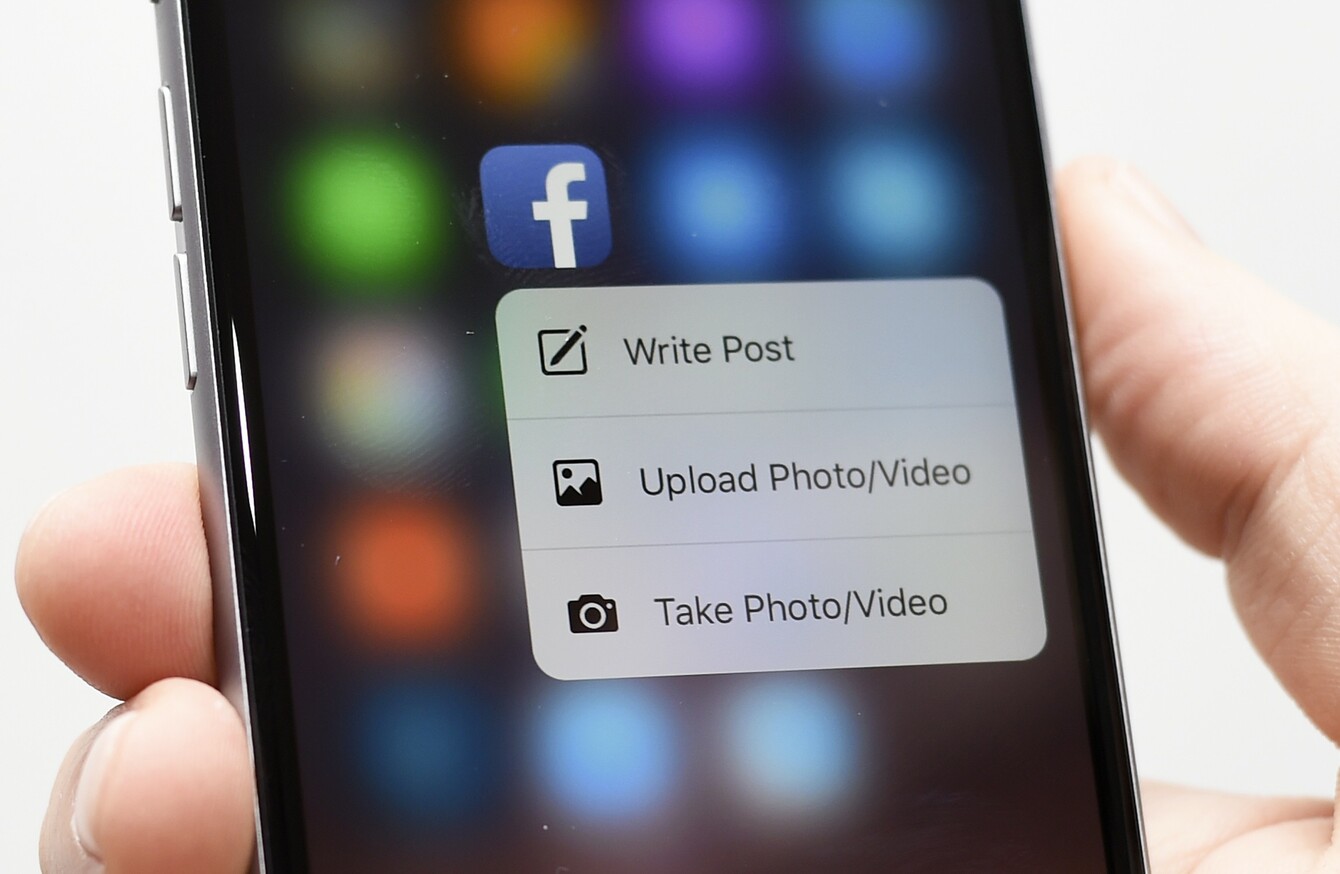 Image: Lauren Hurley/PA Wire
Image: Lauren Hurley/PA Wire
YOU MIGHT NOT know exactly what zero-rating plans are, but chances are you're going to hear more about them soon.
Meteor is now the first major mobile provider in Ireland to let customers use Facebook, Twitter and Instagram without counting it towards their data allowance.
So for example, if someone with a 1GB data allowance used 2.5GB browsing Facebook and 500MB on Snapchat, only the 500MB would be counted towards your overall data use.
However, zero-rating deals – sometimes known as sponsored data – are a contentious issue for supporters of net neutrality, the principle of treating all internet traffic and services equally and ensuring a consistent experience overall.
But it's likely that the deal offered by Meteor will be soon followed by other network providers, offering similar deals for other popular apps.
48, a prepay network aimed towards younger people, already offers a similar deal with WhatsApp but offering the same for three media-heavy apps – Facebook has been pushing video and livestreaming content for a while now, mediums that require a large amount of data - is a significant move.
It's one that could lead to further consequences down the line. While it's one of the first major examples here, zero-rating could allow a situation where large apps and services can give themselves an advantage by striking deals with mobile providers.
If data isn't counted towards a specific app like Facebook and you have a low data allowance, then chances are you're going to use it more. And for a rival app without that advantage, that would make it even harder for them to compete.
#Open journalism No news is bad news Support The Journal

Your contributions will help us continue to deliver the stories that are important to you

Support us now
Short-term vs long-term
Shane Lynn and Bart Lehane, the founders of phone deal comparison app Killbiller, say that while it's a good deal in the short-term, customers should be wary about what it could mean in the long-term.
"From a short-term perspective, this is an attractive deal for someone who uses data on their smartphone, there's no denying that," said Lynn.
But it's a weird one as it helps consumers as it's the big apps that get onto it but at the same time, it favours the big guys. You can imagine a very value-conscious consumer say 'I'll just get my 500MB' and when that's gone, their internet use is restricted to these three sites.
Lehane mentions how the issue of net neutrality can come in two forms: "one is pure zero-rating… while the other is you can get the same service for the same price but with better quality".
It's the same principle as getting certain services for free. It's fine as long as they're in demand and they're the best in the market, but if a Facebook or Twitter alternative comes out… and [people] are faced with getting one service for free or paying for another, or saying 'I can get this one at good quality or this one at bad quality', that's going to be bad.
When asked about whether its deal would have an adverse effect on net neutrality, the director of Meteor/Eir mobile Maeve O'Malley said there was "no net neutrality impact with zero rating [and] it is not currently expressly prohibited".
Zero rating is good news for our customers and subject to securing any necessary service provider consents. There is no net neutrality impact with zero rating. It is not currently expressly prohibited.
Although net neutrality is something of a grey area in the longer term and stricter guidelines around the application of zero rating policies may be put in place in the future if zero rating is deemed to be detrimental to the principle of a free and open internet.