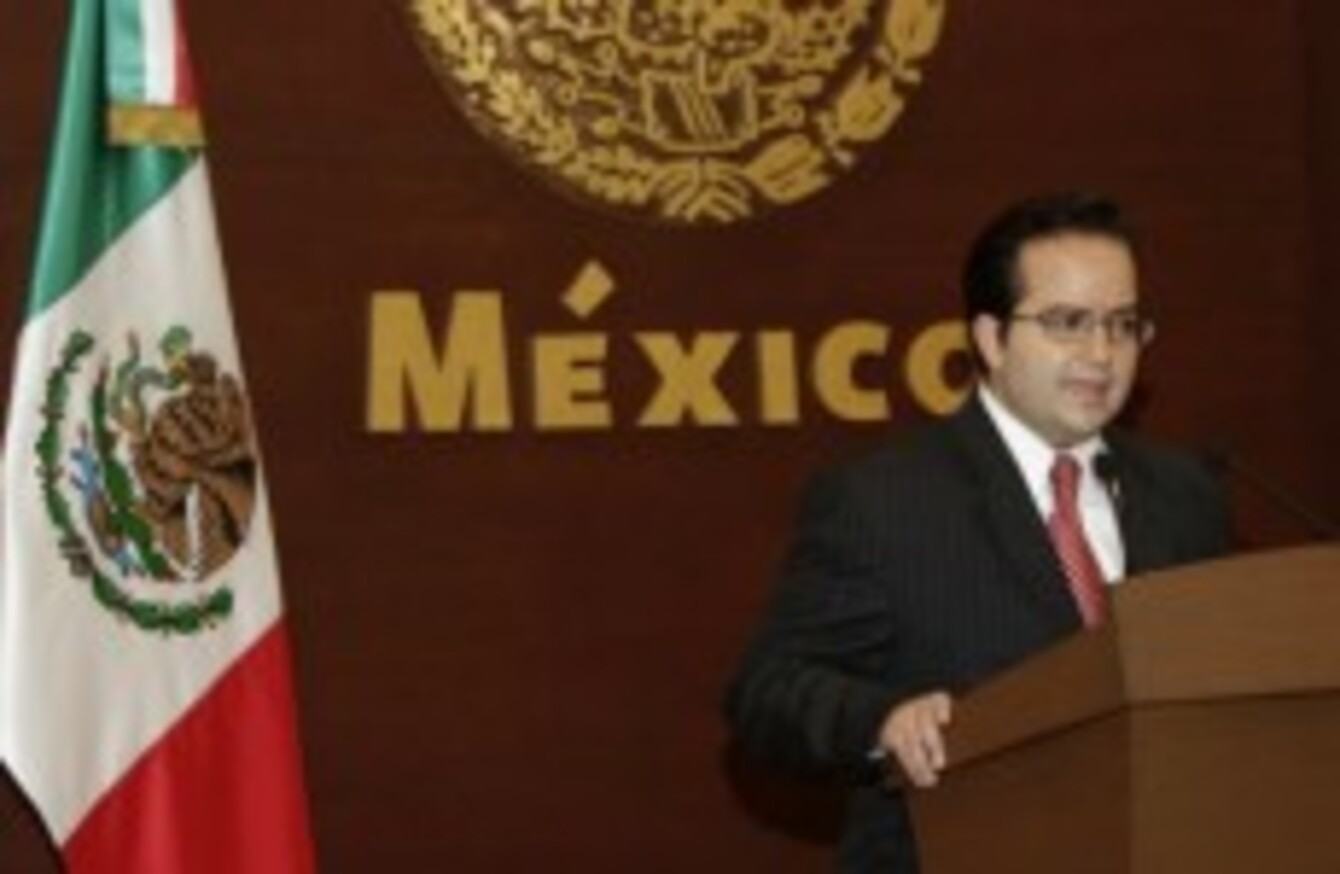 Mexico's government's security spokesman Alejandro Poire speaks during a press conference in Mexico City
Mexico's government's security spokesman Alejandro Poire speaks during a press conference in Mexico City
SUSPECTED DRUG TRAFFICKER Edgar Valdez Villareal has been arrested by police in Mexico following a year-long intelligence operation.
Valdez was allegedly captured in the state of Mexico, which borders the capital of Mexico City. US authorities had offered a reward of up to $2m for information about Valdez prior to his capture.
Last May, Valdez was charged with distributing cocaine from Mexico to the US between 2004 and 2006 by a US district court in Atlanta.
Members of the Beltran Leyva drugs cartel have been engaged in violent sparring since the death its former leader, Arturo Beltran Leyva, last December.Valdez had been trying to take the role of leader.
The carnage caused by the inter-cartel fighting spilled over into hitherto peaceful areas of Mexico.
The arrest of Valdez  is seen as a major victory in the Mexican government's fight against organised crime in the country. It came just a few hours after the government announced it had dismissed 10% of its police force in an attempt to crush corruption.
3,200 police officers failed to pass "confidence tests" and were promptly dismissed, according to Mexican Police Commissioner Facundo Rosas.
The corruption investigations are still ongoing and approximately another 1,485 officers could also be given their marching orders after the second phase of questioning concludes.
Since Mexico's President Felipe Calderón launched a military crackdown on organised crime in 2006 more than 28,000 people have died in suspected drug attacks, reports RTÉ news.