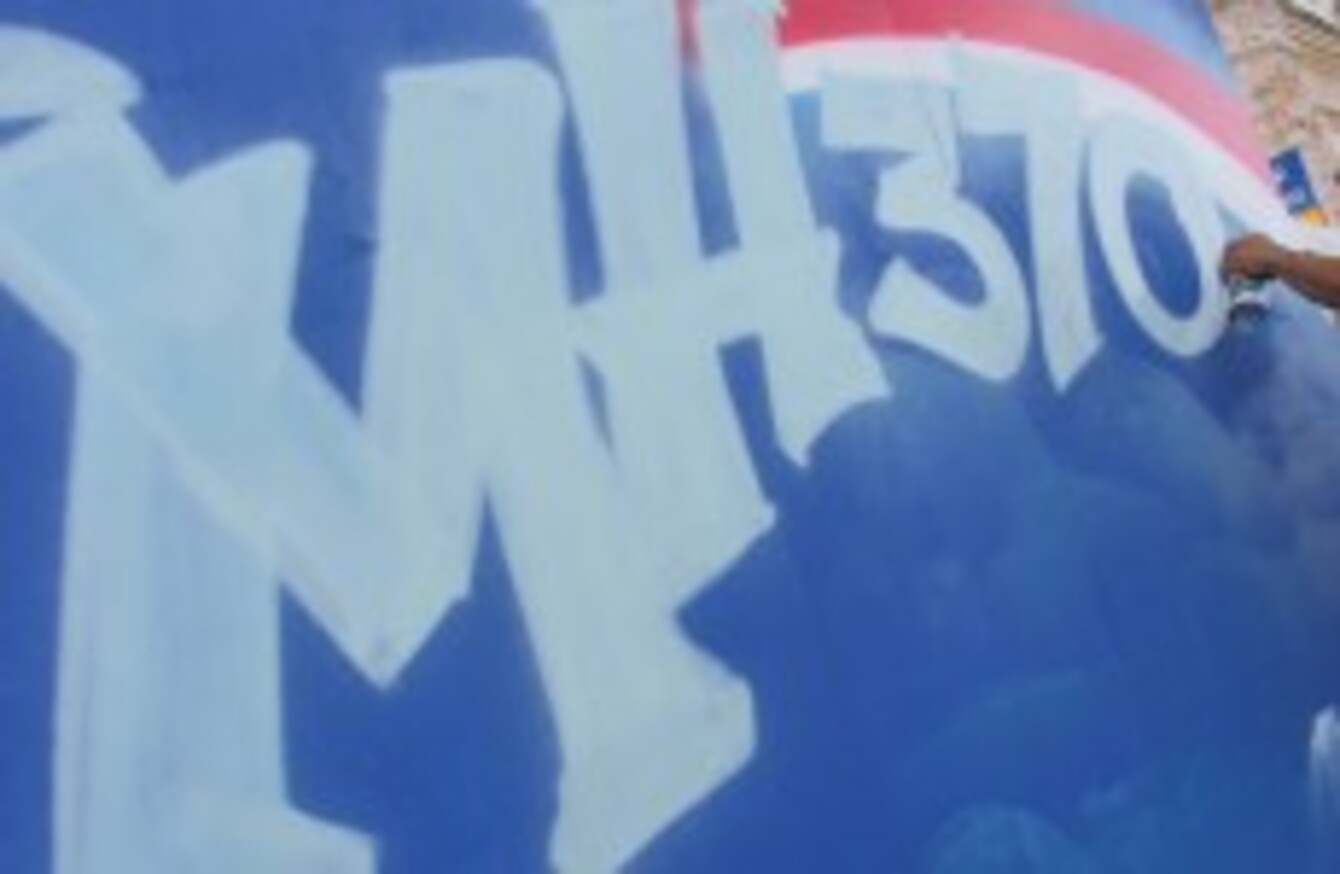 A graffiti artist works on a graffiti featuring the missing Malaysia Airlines Flight MH370 in Kuala Lumpur
Image: AP Photo
A graffiti artist works on a graffiti featuring the missing Malaysia Airlines Flight MH370 in Kuala Lumpur
Image: AP Photo
The co-pilot of missing Malaysian airliner MH370 attempted to make a mid-flight call from his mobile phone just before the plane vanished from radar screens, a report citing unnamed investigators said.
The call ended abruptly possibly "because the aircraft was fast moving away from the (telecommunications) tower", The New Straits Times quoted a source as saying.
But the Malaysian daily also quoted another source saying that while Fariq Abdul Hamid's "line was reattached", there was no certainty that a call was made from the Boeing 777 that vanished on March 8.
The report — titled a "desperate call for help" — did not say who he was trying to contact.
Fariq and Captain Zaharie Ahmad Shah have come under intense scrutiny after the plane mysteriously vanished en route from Kuala Lumpur to Beijing with 239 people on board.
The NST report said that Flight 370 flew low enough near Penang island on Malaysia's west coast — after turning off course — for a telecommunications tower to pick up the co-pilot's phone signal.
The phone line was "reattached" between the time the plane veered off course and blipped off the radar, the government-controlled paper quoted the second source as saying.
"A 'reattachment' does not necessarily mean that a call was made. It can also be the result of the phone being switched on again."
Malaysia's transport ministry told AFP that it was examining the NST report and will issue a response.
There was no let-up in the air and sea search for plane off Australia, as Prime Minister Tony Abbott warned that locating Flight MH370 would still likely take a long time.
Abbott appeared to step back from his comments Friday when he voiced great confidence that signals from the black box had been detected — his most upbeat assessment so far that triggered speculation that a breakthrough was imminent.
Retired air chief marshal Angus Houston who heads the hunt from Perth, had quickly issued a statement clarifying that there had been no breakthrough.
On Saturday, Abbott repeated his confidence in the search, but put the accent on the challenges ahead.
"We do have a high degree of confidence the transmissions we have been picking up are from flight MH370," Abbott said on the last day of his visit to China.
But he added, "no one should under-estimate the difficulties of the task ahead of us.