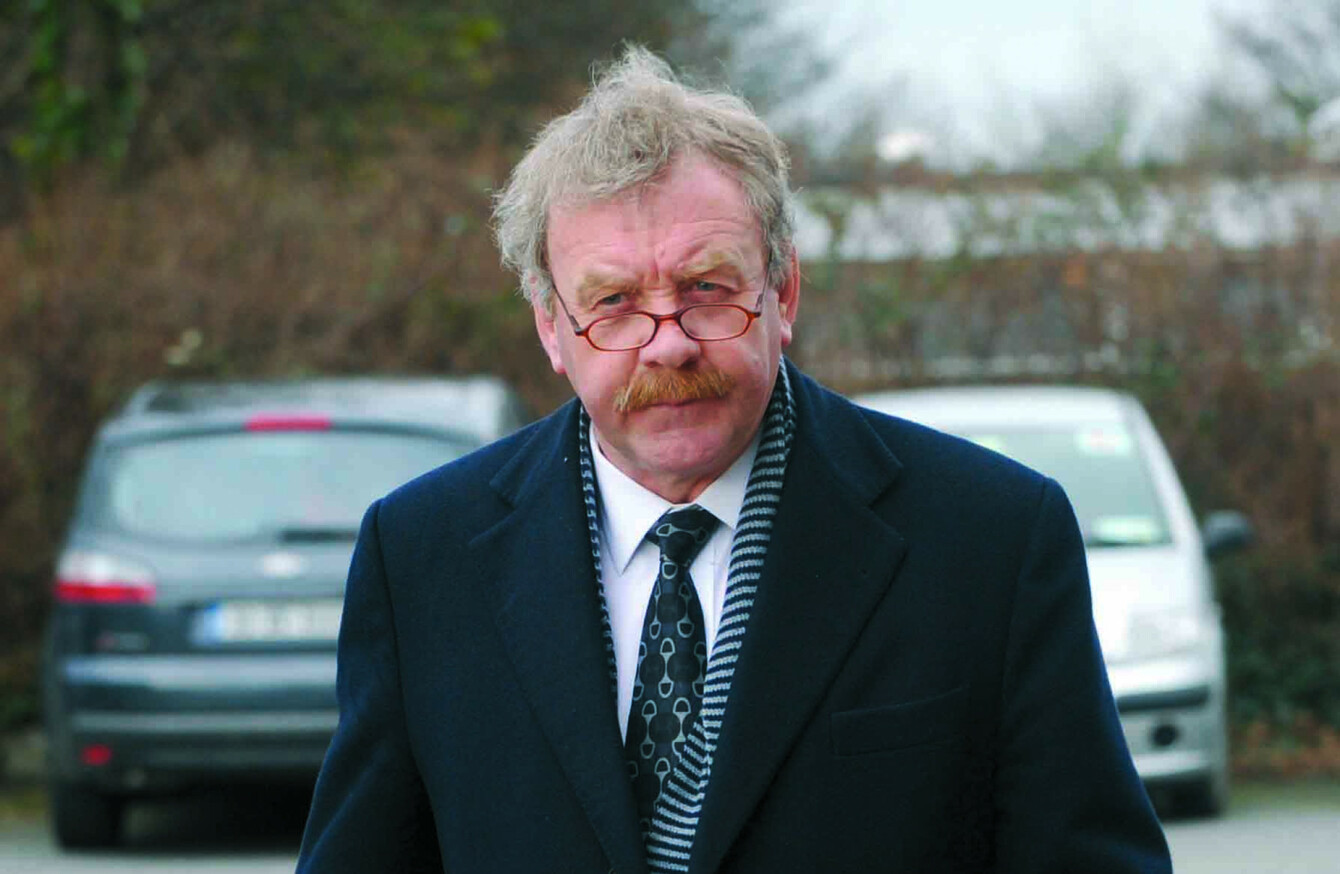 A number of women have made allegations about Michael Colgan.
Image: Rollingnews.ie
A number of women have made allegations about Michael Colgan.
Image: Rollingnews.ie
Updated at 8pm
A LETTER HAS BEEN written to the chairman of the Oireachtas Committee on Culture, Heritage and the Gaeltacht requesting an appearance of the chairman of the Gate Theatre and the Director of the Arts Council following the recent allegations against Michael Colgan.
A number of women have gone public about alleged incidents involving Michael Colgan, who held the role of artistic director at Dublin's Gate Theatre and was an influential figure in the Irish arts world.
Colgan has not responded to the claims as yet but has told RTÉ News that he intends to issue a statement, but did not say exactly when he would do so.
Today, Fianna Fáil spokesperson on Arts and Heritage Niamh Smyth requested the Oireachtas Committee appearances.
"The recent allegations of bullying and sexual harassment made against the former director of the Gate Theatre are extremely seriously and must be treated with upmost gravity," Smyth said.
"These issues are a matter of public interest and concern, and given the fact that a significant proportion of the Gate Theatre's funding is awarded by the Arts Council, it is imperative that we are provided with a full explanation as to the chronology of events leading to these allegations," she said.
I believe the Committee has an important role to play in clarifying these issues and ensuring that events such as these are not allowed to occur again in the future.
'Culture of fear'
Earlier today, the director of the Arts Council said it is clear that there was a "culture of fear" at the Gate Theatre, after several women have come forward with allegations of inappropriate behaviour, harassment and bullying against a former senior figure at the theatre.
Speaking on RTÉ's Morning Ireland today, Arts Council director Orlaith McBride said what was "very clear in what has emerged…over the last number of days, in relation to the Gate Theatre, is that people were afraid".
"Women were afraid to articulate experiences… There was a culture of fear where people were afraid to come forward," she added.
There's a line in the sand now. It's about how we respond [to these things] in the future now.
The Gate Theatre, meanwhile, has said it has started a confidential process and will "listen to what people have to say and our aim is to foster a safe and supportive working environment in our theatre".
It has set up an email address for people who wish to speak to them about any concerns in relation to abuse of power or harassment, and it can be contacted on confidential@gate-theatre.ie. It also said it would use the services of an independent HR professional to handle any issues raised.
Responding to the move, McBride said that it was necessary for the Gate to now clearly demonstrate how this independent HR process would operate.
#Open journalism No news is bad news Support The Journal

Your contributions will help us continue to deliver the stories that are important to you

Support us now
"Very quickly, they need to how independent it is so that women can trust the process," McBride said.
On the idea that people don't come forward because they believe it may harm their reputation, she added that "we need to rid the sector of this kind of fear".
They need to be able to tell their stories. The genie is out of the bottle now.
The Arts Council is the State-funded, government agency for developing the arts in Ireland. TheJournal.ie will report Colgan's response as soon as it is made available.
Speaking to reporters today, Taoiseach Leo Varadkar said that he didn't think "anyone can ever tolerate systemic bullying, harassment or any other physical or sexual assault in any workplace".
He said: "I am encouraged by the fact that more people are willing to come forward and tell their stories because I think we can change the culture here, if people feel they can come forward and tell their stories in time that will change the culture around these issues.
Allegations are allegations. They should be taken seriously but we shouldn't always assume they are true which is why they have to be investigated. And secondly bear in mind all forms of inappropriate behaviour, boorish behaviour or obnoxious behaviour, don't necessarily constitute systemic bullying or sexual assault so I think we have to bear them in mind.
With reporting by Hayley Halpin