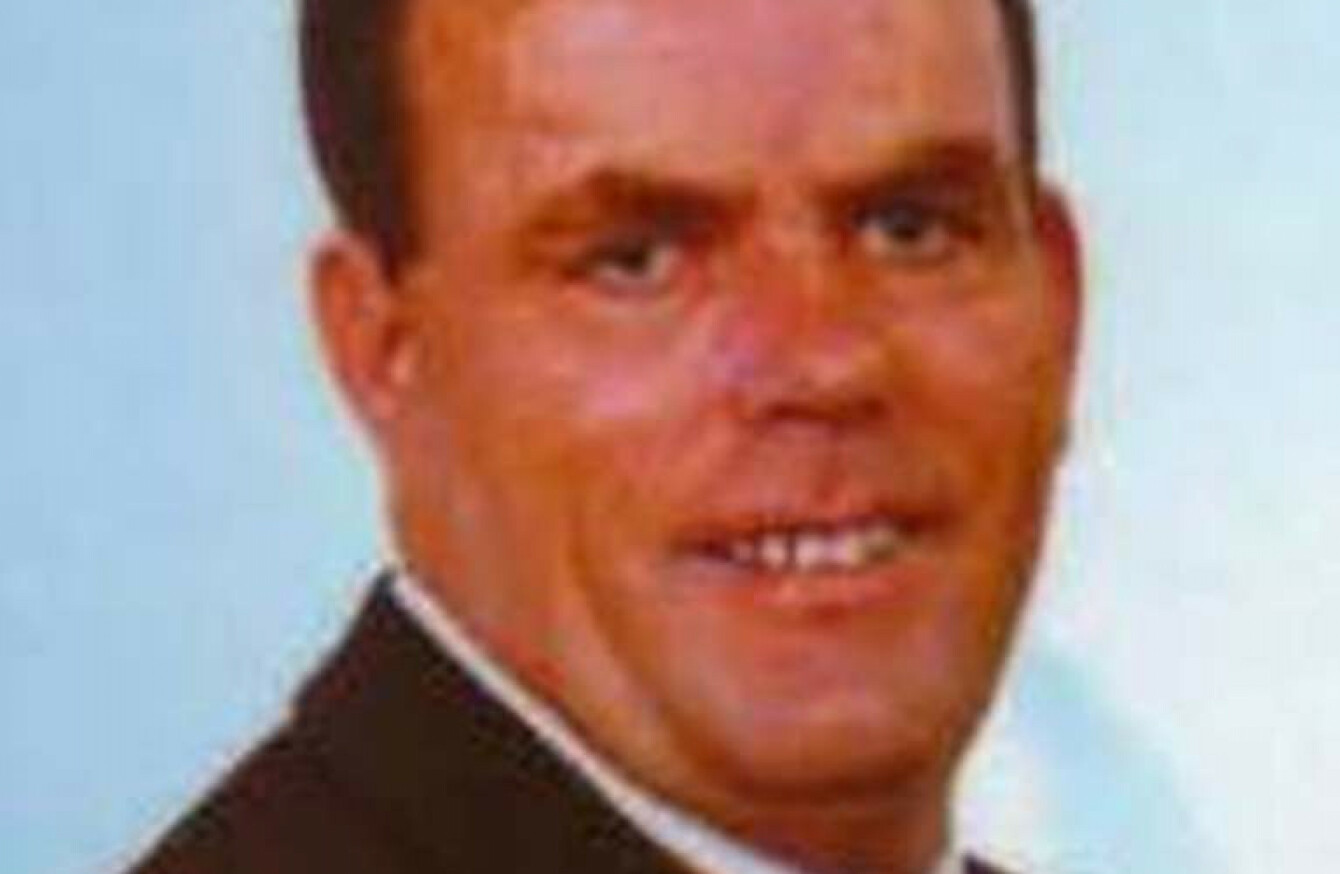 Investigators say they have never been able to establish a motive for the 81-year-old's murder.
Image: Garda Press Office
Investigators say they have never been able to establish a motive for the 81-year-old's murder.
Image: Garda Press Office
Updated 1.49pm
81-YEAR-OLD Michael Crowe was murdered at his home in Pairc Mhuire, Newbridge, Co Kildare on 4 October 2009.
Just after 2am that morning a window adjacent to the front door of the house was smashed.  The family called gardaí who came and made initial enquiries.
"They patched up the window and went back to bed, a bit shocked as you can imagine," Garda Inspector Mel Smyth told TheJournal.ie. "At 6am they heard a loud bang and a fire had been started downstairs. They had no escape route down."
Smyth said three neighbours who saw the fire came quickly to the family's aid and with their help Michael's son Thomas managed to get his mother Betty out of the house.
"Thomas was actually blown out of the window himself and his fall was broken by a neighbour," he said.
Michael was not able to get out and he died as a result of the injuries he sustained in the fire.
Since that night, nearly 700 statements have been taken by gardaí and they have carried out hundreds of separate lines of inquiry. However, no one has ever been charged with Michael Crowe's murder.
'No reason for this'
The 81-year-old had worked with Bord na Móna for 40 years and finished his working life driving a bus.
"He was a quiet man who worked all his life and took care of his family," Inspector Smyth said.
He was a community man as well, he did work around the estate for the residents' association, he'd cut the grass in the fields. He was a religious man, he'd cycle to and from mass every day. He was just a quiet, unassuming man, he wasn't a big drinker or anything.
We could never figure out the exact motivation for his murder, there's no reason for this.
'That could have been my father'
Today gardaí said the investigation is live and ongoing as they issued a fresh appeal for help from the public in solving this crime.
"I'm hoping that someone will think: 'That could have been my grandfather, or my father' and now that time has passed, they will feel that they could come forward to talk to us.
"The smallest thing can lead us to bigger things, it could tell us something we didn't know before and suddenly we have a line of enquiry that might show a motivation for this. Then we can identify a suspect or suspects and bring them to justice – that is our ultimate goal in this."
Smyth said it is important for the family to know why this happened and who is responsible. In the eight years since Michael's death his wife Betty, who was in the house that night, has herself passed away.
"It's been very hard for them to live their lives knowing that someone out there caused the death of their loved one," Smyth said.
"Today we are again seeking the assistance from any member of the public who may have any information which may assist in this investigation into the murder of Michael Crowe. We would appeal in particular to anyone who may have been in or around Pairc Mhuire estate on the morning of Sunday 4 October, 2009 between 2am and 6am to contact us."
Smyth said all information will be "treated with the utmost confidentiality" and urged anyone who has any information to get in touch, "even if they believe it to be insignificant or trivial".
Anyone with information can contact Newbridge Garda Station at 045 440180, The Garda Confidential line at 1800 666111 or any garda station.