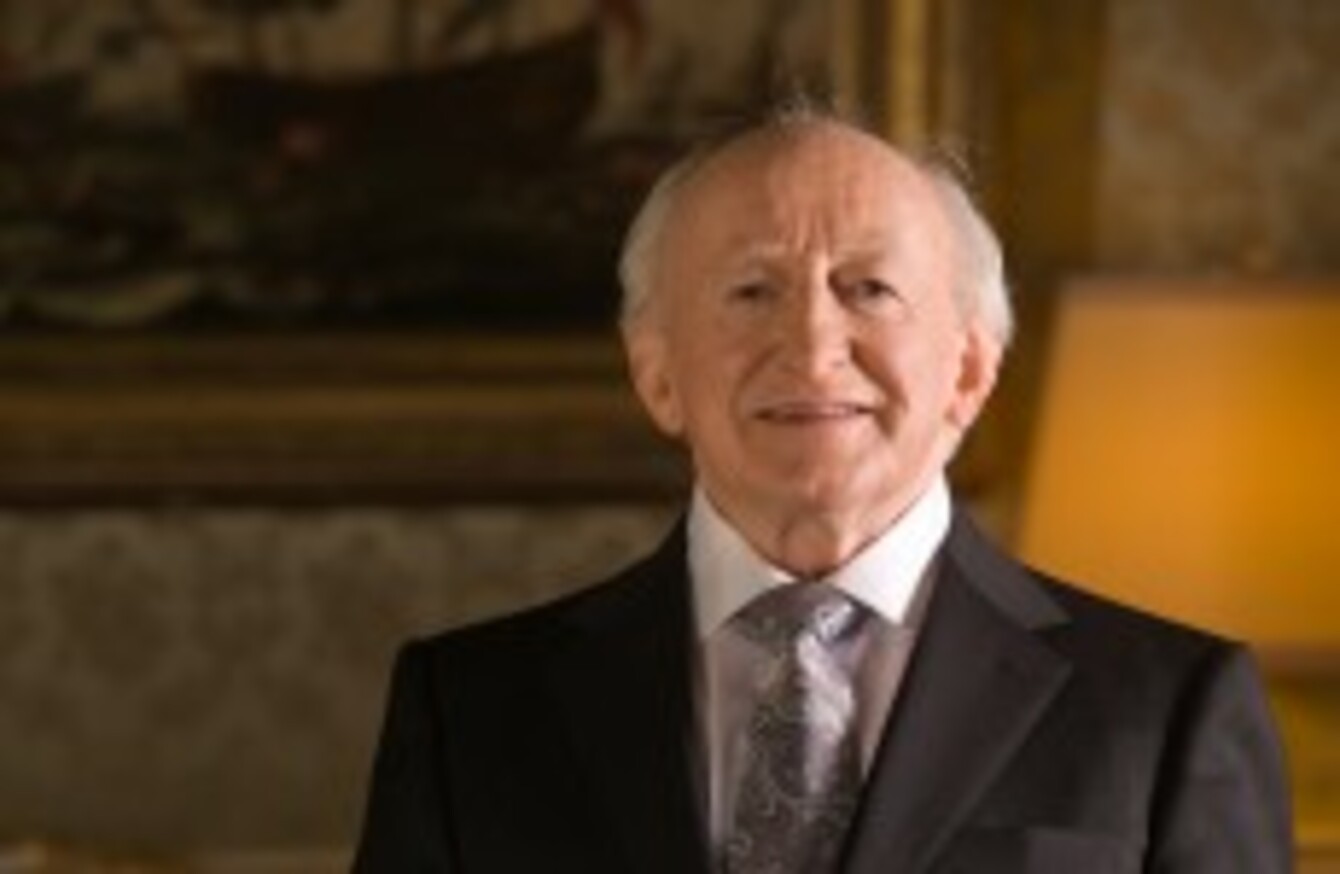 President Michael D Higgins
Image: Official photograph via Áras an Uachtaráin
President Michael D Higgins
Image: Official photograph via Áras an Uachtaráin
THE AUTHOR AND former presidential speechwriter Peggy Noonan once said: "A speech is poetry: cadence, rhythm, imagery, sweep! A speech reminds us that words, like children, have the power to make dance the dullest beanbag of a heart."
One can not underestimate the power of a good speech or the effectiveness of a speech's key line.
With that in mind, TheJournal.ie is asking some of the most prominent figures in Irish society from politicians to sports stars to nominate their favourite speech of all time and tell us why they like it so much.
Today: Former Arts Minister, Labour TD and the current President of Ireland Michael D Higgins. He writes:
Robert Kennedy

was on the campaign trail in Indianapolis on

4 April 1968

when he learned of the

death of Martin Luther King

. He delivered this remarkable address, at what was planned as an election rally, some hours later.

Many people in the audience learned of King's death with the opening words, "I have bad news for you, for all of our fellow citizens, and people who love peace all over the world, and that is that Martin Luther King was shot and killed tonight"

As Abraham Lincoln had done at Gettysburg, Kennedy spoke briefly with carefully chosen words; appealing for justice, peace and calm. One commentator rightly referred to this address as 'politics in its grandest form and highest purpose'.

He acknowledged the anger of black people and surprised many of his advisers by referring publicly to the death of his brother for the first time, ending with the line "killed by a white man".

There were riots in over 200 US cities on the night Martin Luther King died, but none in Indianapolis, and is it widely accepted that the accessible, empathetic and visionary words of Robert Kennedy had made a difference.
Senator Bobby Kennedy talks to students at Notre Dame University''s Stepan Center in South Bend, Indiana on 4 April 1968. The students had filled the centre to hear the Senator speak on better schools, housing, and the draft. He asked the students to help his campaign by ringing doorbells and talking to their friends. At a later rally in Indianapolis he informed the crowd of the death of Martin Luther King (Fred Jewell/AP/Press Association Images)
A video of Robert F Kennedy's speech about the death of Martin Luther King:

YouTube: frankiewarren