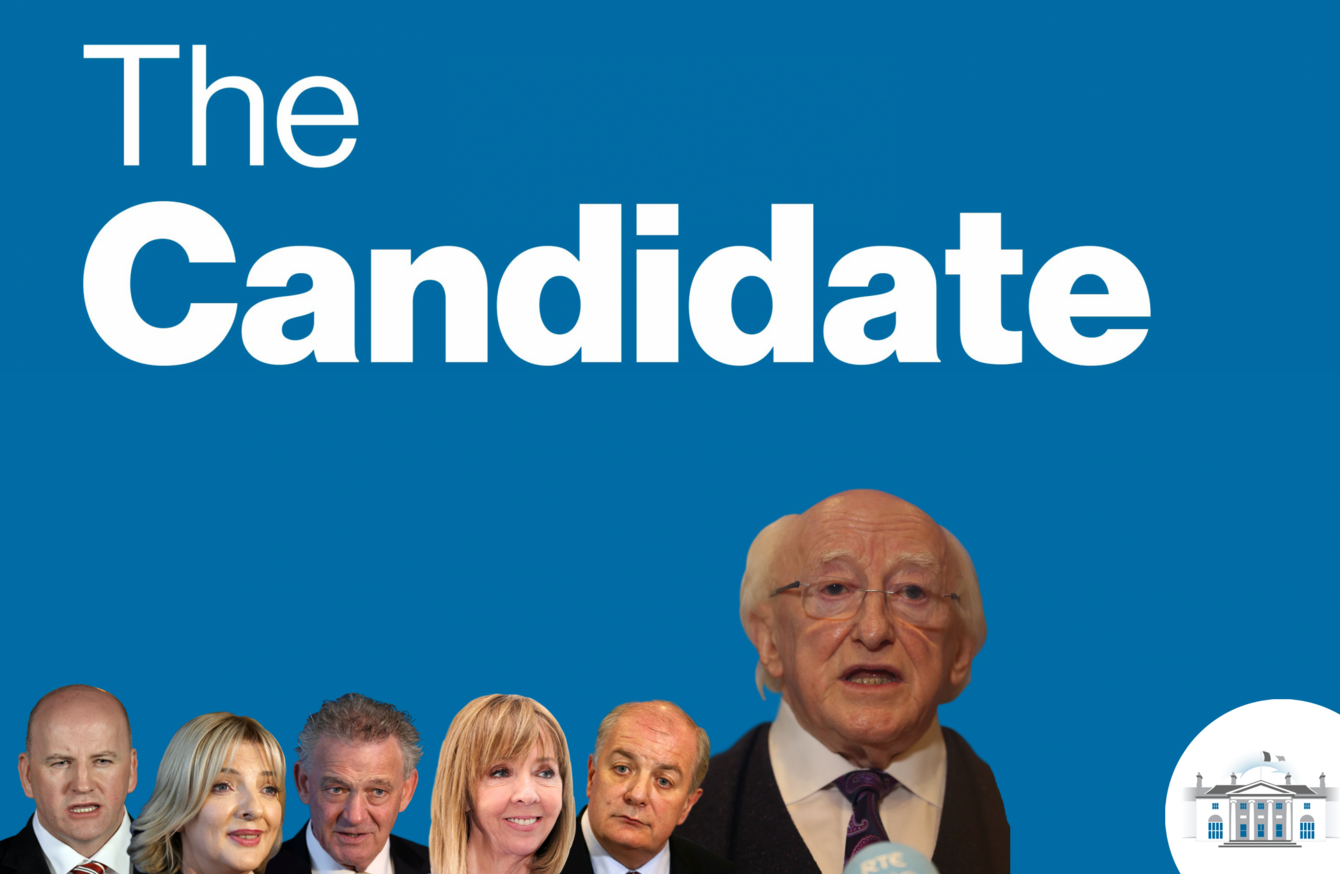 PRESIDENT MICHAEL D Higgins has hit back at claims he is a millionaire and says that his re-election campaign has been financed using his own resources.
Senator Joan Freeman, one of Higgins' rivals in the Áras race, has claimed that those without personal wealth or the backing of political parties will soon be unable to become president.
During last week's debate on Virgin Media One, Freeman referred to the "four millionaires" (Higgins and the three former Dragons) with whom she was contesting this year's election.
She insisted the fact she had to resort to a loan to fund her campaign underscored the importance of her candidacy. 
But speaking on TheJournal.ie's The Candidate podcast, Higgins denied the claim and revealed how much he had spent on his re-election campaign himself.
"I'm not a millionaire … People can do the maths, and indeed … the funding for my campaign started from my own resources.
"I think so far, drawing down [from] my own resources I've put in, I think, about €140,000 to the campaign. But I don't see the merit in this kind of discourse.
 Listen to the Michael D Higgins episode of The Candidate here:
Source: The Candidate/SoundCloud
Listening on mobile? Click here
Higgins also commented on the ongoing issue of his presidential expenses, saying he has  used a recently publicised annual allowance of €317,000 in the same way as his predecessors.
"Remember, the allowance is not to Michael D Higgins," he said, before adding that he had to think carefully about whether to reveal how the unaudited allowance was spent.
"The allowance is to the incumbent of the office. That's how it is described in the basic Act. So if you're going to make a change that will affect every president into the future, you should do so properly.
Higgins added that he would present a balancing statement for his seven years at the end of his current term, regardless of whether he is re-elected or not.
He also promised that if re-elected, he will appoint an independent ethics committee to examine how his money is spent, as well as bring in an annual report to show all activities that take place in Áras an Uachtaráin.
The presidential election is on this Friday, 26 October.