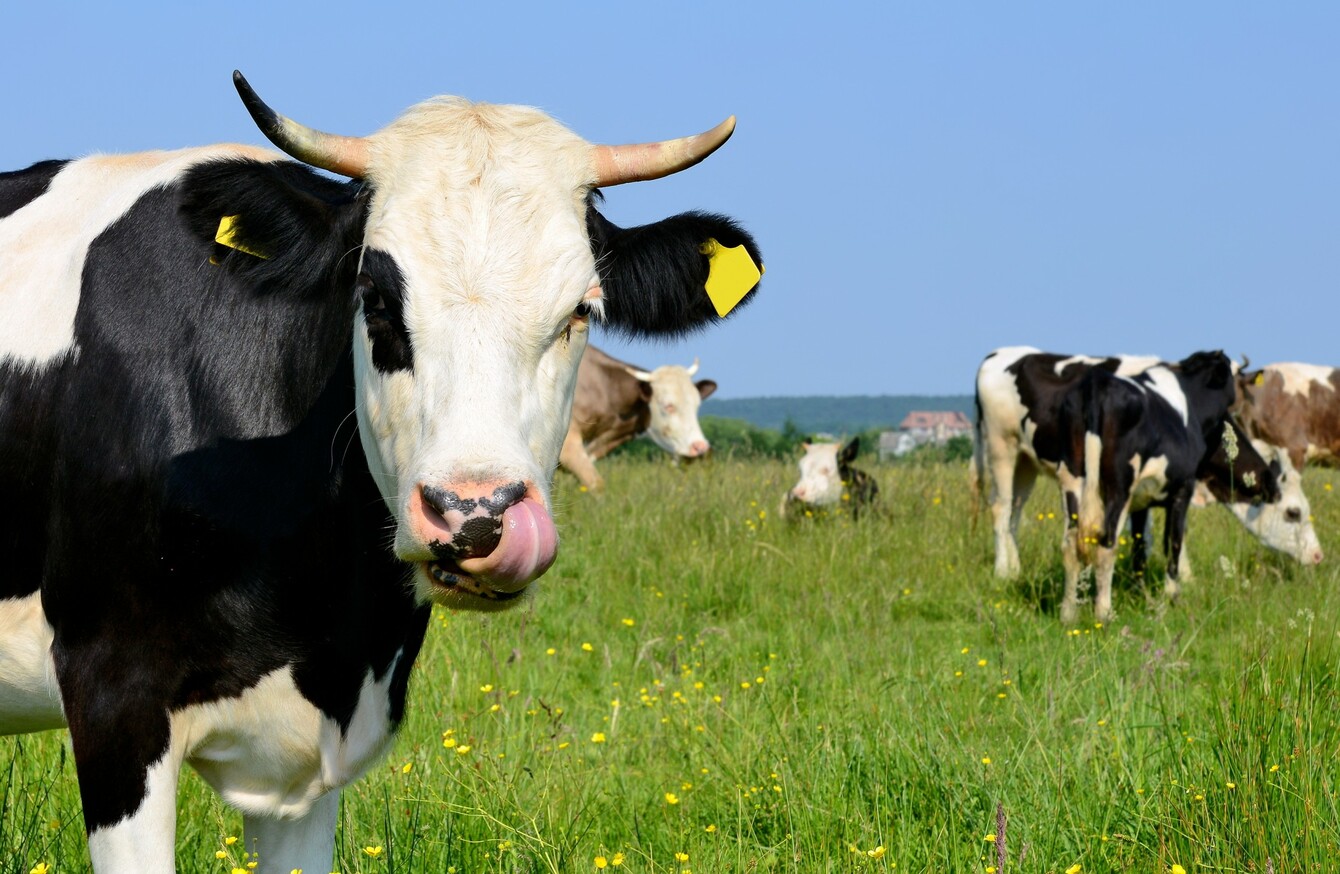 Image: Shutterstock/smereka
Image: Shutterstock/smereka
INDEPENDENT TD MICHAEL Fitzmaurice has criticised former-president Mary Robinson for suggesting that everyone should partly go vegan or vegetarian.
Robinson, who's 72, made the comments at the One Young World Summit in Ottawa, Canada, where she urged people to cut back on all consumerism and to "think about our carbon footprint":
Eat less meat, or no meat at all. Become vegetarian or vegan.
The TD for Roscommon-Galway said he read the comments that people should eat less meat to reduce their carbon footprint "with incredulity".
"It's one of the most bizarre statements that I have heard anyone of influence make in a long time."
I am especially surprised that it is coming from a woman who comes from Mayo, a county that is so reliant on agriculture.
"I wonder what plans would Mrs Robinson have for the tens of thousands of farmers that would be put out of business, or the tens of thousands of people who would become unemployed as a result of losing their jobs in the meat and food industries."
Meat production uses up to ten times the amount of energy that grain production does, and farm animals such as cows have been proven to be the biggest producer of methane gas – with up to 25% attributable to them.
Yet Ireland has recently committed to increasing the number of cows grown and slaughtered here, following the abolition of milk quotas, which Irish farmers complained drove their margins down.
This could mean creating more grazing surfaces by cutting down forests - with Ireland having one of the lowest percentage of forested land in the EU already.
With Ireland committing to reduce its carbon footprint by 30% in the next 15 years or else risk incurring sanctions from the EU, the subject of our eco-influence has become increasingly important.
Flying form
Fitzmaurice also asked about Mrs Robinson's own carbon footprint:
Mrs Robinson has spent the last number of decades flying around the world putting up millions of air miles, not to mention having been driven around in gas-guzzling limousines.
He continued:
"Her comment smacks of a time long ago when the British aristocrats lived in big houses in this country with huge wealth and the poor peasants starved outside the gates. We certainly do not want to go back to that situation."
Two month ago, Independent TD Danny Healy-Rae dispelled the notion that cattle were damaging the environment and the cause of dramatic changes to the climate because the hole in the ozone layer was repairing itself.
The professor who was verbally sparring with him on local radio said it was a "classic misunderstanding" from someone with no science background, and that the denial that climate change was happening 'was a dangerous opinion to have'.
Michael Fitzmaurice, however, does want to debate the issue of climate change – but without our first female president:
"Let us have a debate about climate change, but let us do it in a realistic way. This intervention of Mary Robinson is not a help in that debate in any way."