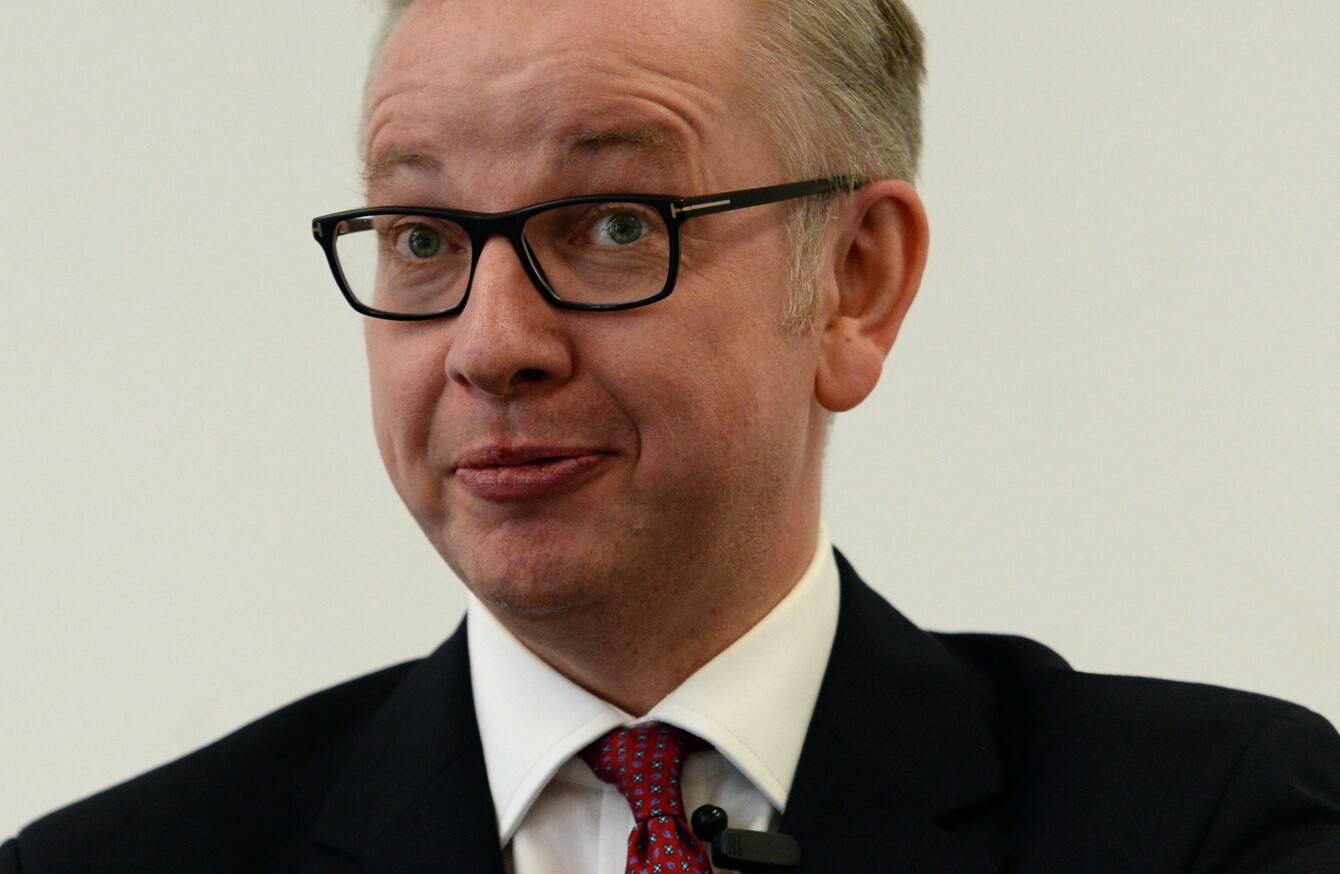 PM hopeful Michael Gove
Image: Stefan Rousseau/PA Wire
PM hopeful Michael Gove
Image: Stefan Rousseau/PA Wire
MICHAEL GOVE, CONTENDER for the leadership of the British Conservative party, has been slammed by Sinn Féin over remarks made in relation to Northern Ireland.
Speaking on BBC's Andrew Marr Show yesterday, the Leave campaigner defended comments in which he described the Good Friday Agreement as a "capitulation to violence", a "moral stain" and the "validation of terrorism".
During the interview host Marr put it to Gove that his comments had been a "horrendous error of judgement", and that he had been absolutely wrong in making them, to which Gove responded:
We now have peace in Northern Ireland, I'm delighted that we do, but there were things that we did during negotiations and the way that we handled the IRA that I would not have done.
Responding today, Sinn Féin MEP and chair of the party's United Ireland project Matt Carthy described the comments as "warped fantasies of British military glory".
"Michael Gove's stated views in relation to Ireland are deeply disturbing for someone who seeks to become British Prime Minister," Carthy said.
He has clearly said that he believes that more killings by the British army and RUC, and presumably by their proxies in the unionist paramilitary gangs, would have been a better policy for the British Government to pursue in Ireland than political negotiations and peace.
North-South problems 
The criticism of Gove's comments comes at a politically uncertain time for Northern Ireland.
Earlier today, Northern Ireland's First Minister Arlene Foster was in Dublin for the North South Ministerial Council – talking with Taoiseach Enda Kenny and Northern Ireland's Deputy First Minister Martin McGuinness.
Speaking on RTÉ yesterday, Minister for Health Simon Harris laid out how an all-Ireland forum would function in the wake of the Brexit vote.
Following today's meeting it would now seem that plans for such a group have been placed firmly on the back burner, with Kenny announcing that issues would instead be dealt with through a 10-point plan agreed between representatives from north and south of the border.