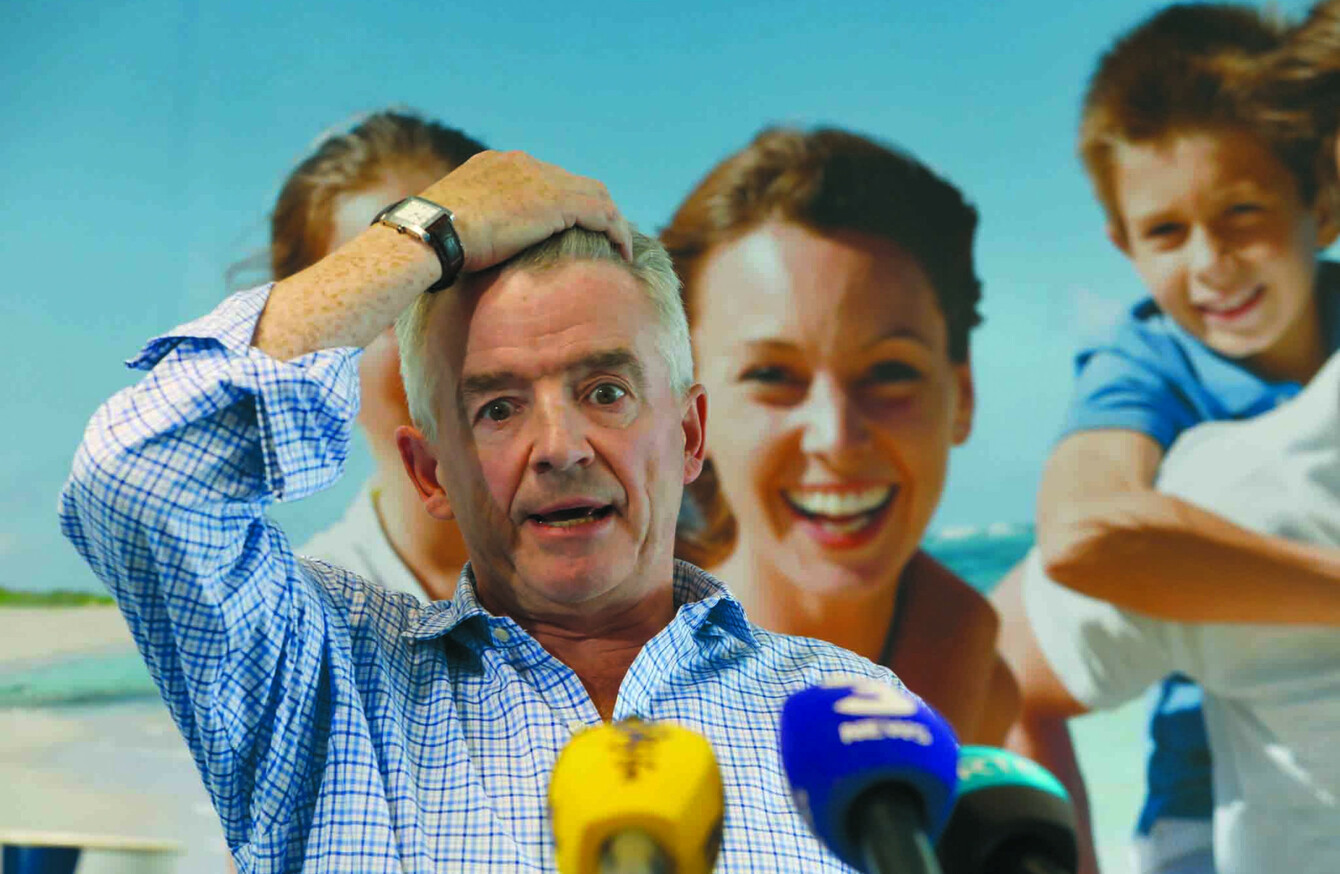 Ryanair CEO Michael O'Leary.
Ryanair CEO Michael O'Leary.
ONE OF RYANAIR'S most senior executives is to step down from his position as the airline attempts to rebuild after a damaging few weeks.
Chief operations officer Michael Hickey is to resign, effective from the end of this month, and end an almost 30-year association with the company.
The airline confirmed Hickey's departure this evening with chief executive Michael O'Leary saying that he made "an enormous contribution" to Ryanair.
Ryanair said in a statement that Hickey will work towards an "orderly handover of responsibilities" over the next three weeks and the company will begin a search for a successor.
Hickey joined the airline as an engineer in 1988 and rose to become director of engineering in 2000 before taking the COO position in 2014.
O'Leary said that Hickey is to remain involved with the company in a temporary advisory capacity while a successor is being chosen.
"Over the past 30 years Mick Hickey has made an enormous contribution to Ryanair, especially the quality and safety of our engineering and operations functions," O'Leary said.
He will be a hard act to replace, which is why we are grateful he has agreed to continue in an advisory role to smooth the transition to a successor and to complete a number of large projects he is currently working on including a multiyear engine maintenance contract and new hangar projects in Seville and Madrid.
"All of us in Ryanair wish to sincerely thank Mick for all his advice and guidance over the past 30 years and we wish him every possible success in the future."
Ryanair is under increasing pressure after a shortage of pilots and a rostering mistake forced the airline to cancel 20,000 scheduled flights up to March 2018.
The mess-up has seen Ryanair face international criticism from bodies such as the European Parliament and the UK's Civil Aviation Authority.