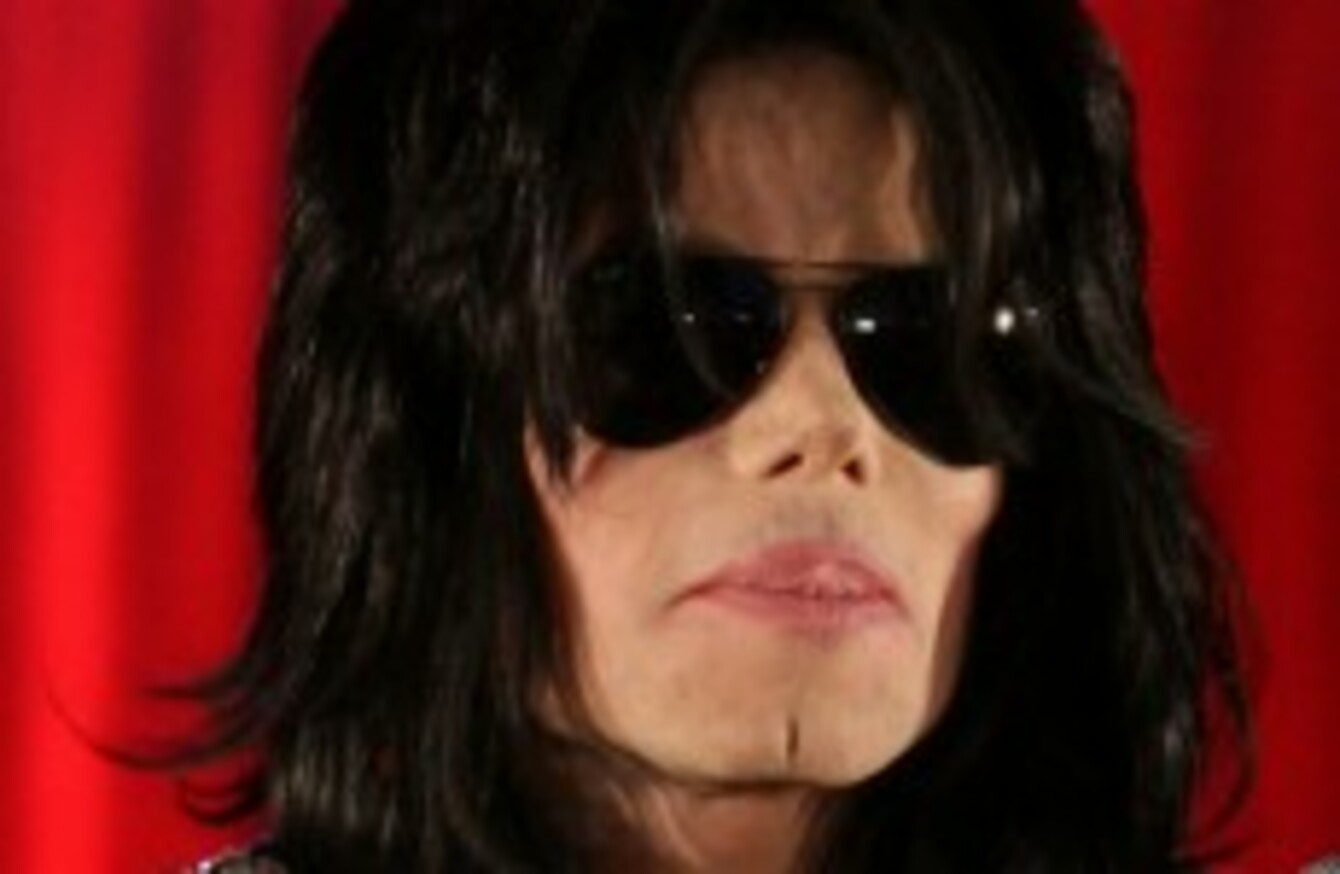 Michael Jackson shortly before his death in 2009.
Image: Yui Mok/PA Archive/Press Association Images
Michael Jackson shortly before his death in 2009.
Image: Yui Mok/PA Archive/Press Association Images
JURY SELECTION HAS started for a long-awaited trial in which Michael Jackson's mother is seeking billions of dollars from tour promoters she says are responsible for her son's 2009 death.
Judge Yvette Palazuelos started proceedings by reading out the allegations by Katherine Jackson and the late star's children, who are suing promoters AEG Live.
Opening lawyers' statements will only begin once a 12-person jury is selected. "I would be surprised if it was this week," Brian Panish, a lawyer for the Jackson family, told AFP, referring to when the trial proper will start.
'Negligently hiring doctor'
Katherine Jackson, 82, accuses AEG Live of negligently hiring doctor Conrad Murray to look after the King of Pop as he rehearsed in Los Angeles for a doomed series of London shows.
Murray, jailed after being convicted of involuntary manslaughter in 2011 for giving the singer an overdose of the sedative drug propofol, could be called to testify in the wrongful death case, although he may refuse to do so.
Katherine Jackson herself, as well as the late pop star's two elder children, will also give evidence in the trial. It comes nearly four years after his death and could last more than two months.
Television coverage of proceedings
Jury selection in the Los Angeles Superior Court was delayed for a few hours over a legal argument about television coverage of the proceedings.
Broadcasters CNN pressed judge Palazuelos to allow live coverage, noting that it was granted for the Murray trial two years ago. Their lawyers pressed her again Tuesday, after she denied a CNN request on March 7.
"We want the truth to get out," said Panish.
But a lawyer for the Jackson Estate, Patricia Millett, voiced concern over what would be revealed in open court, saying: "There is no public right of access to Michael Jackson's confidential medical records."
The judge did not immediately rule on the live TV coverage issue.
Jackson died aged 50 at his Los Angeles mansion on June 25, 2009, from an overdose of propofol, a powerful sedative administered by Murray to help the "Thriller" legend deal with chronic insomnia.
At the time of his death, he was rehearsing for a series of 50 shows in London, organized with Anschutz Entertainment Group in what was seen as an attempt to revive his career and also ease his financial woes.
Jackson's mother argues that AEG Live pushed her son too hard to prepare for the performances.
'A history of drug abuse'
But AEG says Jackson had a history of drug abuse long before the singer met Murray, who was hired to care for him before and during the shows at London's O2 Arena.
Lawyers have notably argued over what should and should not be admitted as evidence.
#Open journalism No news is bad news Support The Journal

Your contributions will help us continue to deliver the stories that are important to you

Support us now
Palazuelos has granted an AEG demand for testimony about child molestation charges against Jackson to be heard — which his mother says are irrelevant — claiming it could explain the star's stress and medical woes.
But she has refused to allow testimony notably about the parentage of Jackson's three children, or a bizarre incident in which his mother was allegedly kidnapped by family members and taken to Arizona last year.
Murray may be called from prison to give a deposition, but only with the jury out of the courtroom. And he may invoke his Fifth Amendment right to decline to testify in a case that might incriminate him further.
A CNN interview with Murray, conducted before the start of the trial, was to be aired later Tuesday.
According to celebrity news website TMZ, Jackson's mother and his three children — Prince, 16, Paris, 14 and 11-year-old Blanket — want more than $40 billion from AEG for loss of future earnings and other damages.
But Jackson family attorney Kevin Boyle rejected the report, telling CNN: "No demand has been made by the Jackson family for $40 billion from AEG. That is just not true."