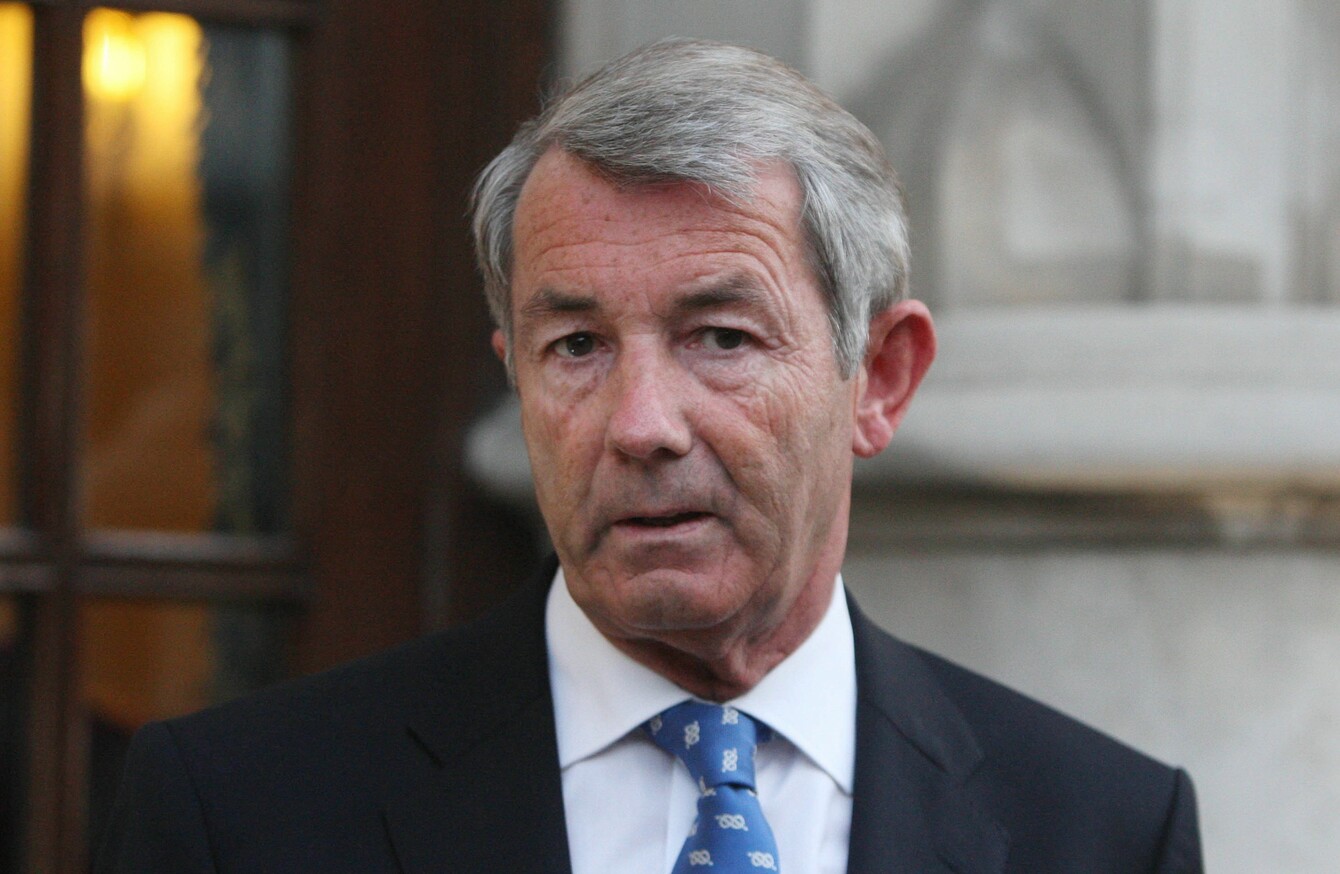 Image: Niall Carson/PA
Image: Niall Carson/PA
MICHAEL LOWRY HAS lost his court bid to stop a prosecution in relation to tax offences.
The independent TD is due to go on trial, charged with knowingly or willfully filing incorrect tax returns and failing to keep proper accounts. He has pledged to appeal today's decision.
The charges relate to a €372,000 payment made to an Isle of Man trust account in 2002, though an appeals commissioner found last year that he had no tax liability and his returns were correct.
Lowry had argued that the trial should not go ahead in light of this decision. He also claimed the transfer of his trial from Tipperary to Dublin was a break of his rights and that he was "being punished for his success" as a TD in his constituency.
"The DPP was in effect saying that a Tipperary jury could not be trusted to comply with their oath and warnings given by a trial judge would not be adequate in this regard," his counsel had argued.
Further to this, he claimed media coverage had interfered with his right to a fair trial, stating that "attacks" on him in some media reports were "savage and unparalleled".
However, in his ruling today Justice Seamus Noonan said the reality of this case is that "it amounts to an attempt by the applicant to challenge the DPP's decision to prosecute him when the time to do so has long since passed".
Lowry had been unable to demonstrate anything remotely improper in the conduct of the DPP in this prosecution.
He said Lowry's "many complaints about state actors, organs of the media and various alleged co-conspirators" were notable, but stated none of these parties are before the court and none are the responsibility of the DPP.
In the final analysis, the applicant's case is based on a multitude of arguments which are, in many instances, ingenious and even superficially attractive but are, in truth, devoid of any substance or merit and ultimately built on a foundation of sand.
The judge dismissed his application.