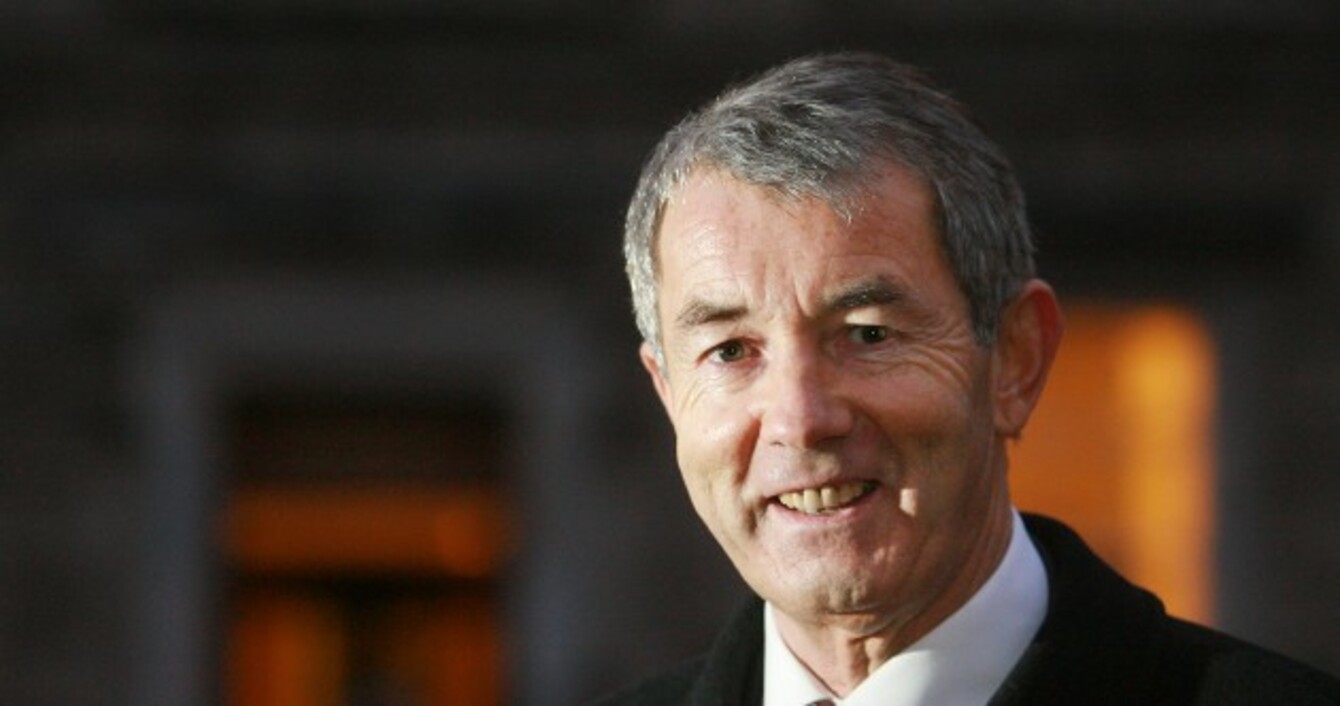 Independent TD Michael Lowry.
Independent TD Michael Lowry.
TAOISEACH ENDA KENNY has denied there is 'an understanding' between Fine Gael and Independent TD Michael Lowry to ensure government support.
Kenny has enjoyed unwavering support from the Tipperary TD – with Lowry voting for him to be Taoiseach.
The relationship has attracted attention in recent weeks due to the unstable nature of government, which is reliant on tight numbers.
The confidence and supply arrangement between Fine Gael and Fianna Fáil allows the former to lead a minority government but is dependent on Kenny having the support of at least 58 members of the Dáil.
A numbers game 
Currently Kenny has the support of 59 TDs, including Fine Gael members, the Independent Alliance, Katherine Zappone and Michael Lowry, who was formerly a Fine Gael minister.
Lowry was forced to resign from cabinet in 1996 following a succession of political scandals. He was barred from standing as a Fine Gael candidate in the election the following year but ran as an independent and topped the poll.
Fianna Fáil's Micheál Martin raised the issue of Lowry's support during Leaders' Questions today in the Dáil when highlighting the Minister of State for Skills and Training John Halligan's campaign for increased cardiac services at Waterford Regional Hospital.
During recent controversy over the hospital, Halligan claimed the Finance Minister Michael Noonan and the Housing Minister Simon Coveney said the review of the second cath lab for the hospital was merely "a formality".
Subsequently, an independent report has found a second cath lab is not necessary something Halligan and some medical professionals disagree with.
In recent weeks, there was much speculation Halligan would resign from government – which would have increased pressure on Fine Gael and it's numbers in support.
During the controversy, Sinn Fein's Pearse Doherty said if the government plans to rely on Michael Lowry's support, it needs to let that be known.
Martin compared the Halligan situation to Michael Lowry's announcement about a modular building being built in South Tipperary General Hospital.
"An understanding"
The Fianna Fáil leader said there was much debate and headlines about it at the time.
It seemed that Deputy Lowry was getting far more out of it than the Minister of State, Deputy Halligan. Deputy Lowry stated: "I don't have a deal, but I have an understanding with the Government and I am happy with that understanding."
He is very clear he has an understanding with Fine Gael.
Can the Taoiseach enlighten the Dáil on what the understanding with Deputy Lowry might be…
In reply, the Taoiseach told Martin:
There are no understandings with any deputy on the part of Fine Gael or the Government. I do not have any information to the contrary.
"These days, if one passes somebody in a corridor, one has had a meeting. Even a courteous meeting can become an understanding or an intention," said Kenny.
"Let me confirm for Deputy Martin that he heard one side of the situation. Deputy Lowry has been an Independent Deputy for quite a number of years in the House. I appreciate that he has supported the Government in terms of his record," added the Taoiseach.
Martin continued to claim that Lowry had a special arrangement with government.
When Deputy Lowry talks about an understanding with the Fine Gael Party and Ministers, he is not talking about walking along a corridor. Let us not be naive; we all know full well what he means by those words.