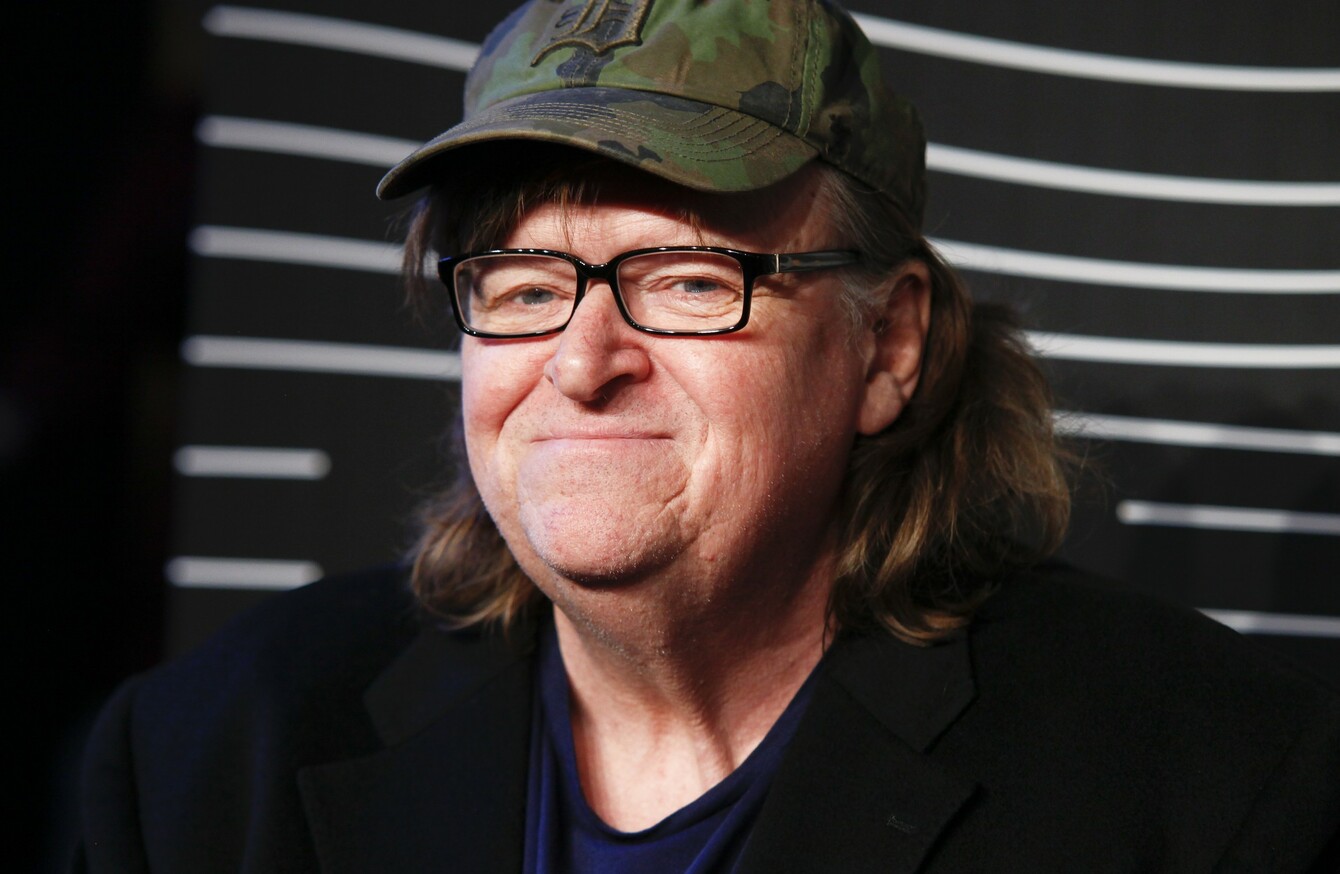 Image: AP/Press Association Images
Image: AP/Press Association Images
OSCAR WINNING FILMMAKER Michael Moore has released a surprise film about Donald Trump, just three weeks before election day.
The previously unannounced film is called 'TrumpLand' and it was premiered at a free screening at New York's IFC Center last night.
The left-wing director of Bowling for Columbine and Fahrenheit 9/11 called the new film his 'October surprise'.
The movie is apparently based on his failed efforts to stage a one-man show about Trump in an Ohio theatre. Moore said it was cancelled because he was told he was too controversial.
"See the film Ohio Republicans tried to shut down. Oscar-winner Michael Moore dives right into hostile territory with his daring and hilarious one-man show, deep in the heart of TrumpLand in the weeks before the 2016 election," according to the synopsis offered by the IFC Center theatre in Brooklyn.
Moore announced news of his new film on Twitter and Facebook last night and the film's regular run will begin at the New York theatre today. There are no further details about its wider release.
Moore attended last night's screening and somewhat famously predicted that Trump would win the Republican primaries. He has also previously predicted that Trump would win the election.
Moore backed Bernie Sanders in the Democratic primaries. He has not endorsed Hillary Clinton, citing her support for the US-led invasion of Iraq in 2003 while serving as a New York senator.
TrumpLand is Moore's second film release this year, after Where to Invade Next.
In that movie, he played a pseudo conqueror who plants the US flag wherever he goes, baffling onlookers.
Moore won an Oscar in 2003 for best documentary feature for Bowling for Columbine and took on President George W Bush in Fahrenheit 9/11
With reporting by © – AFP 2016