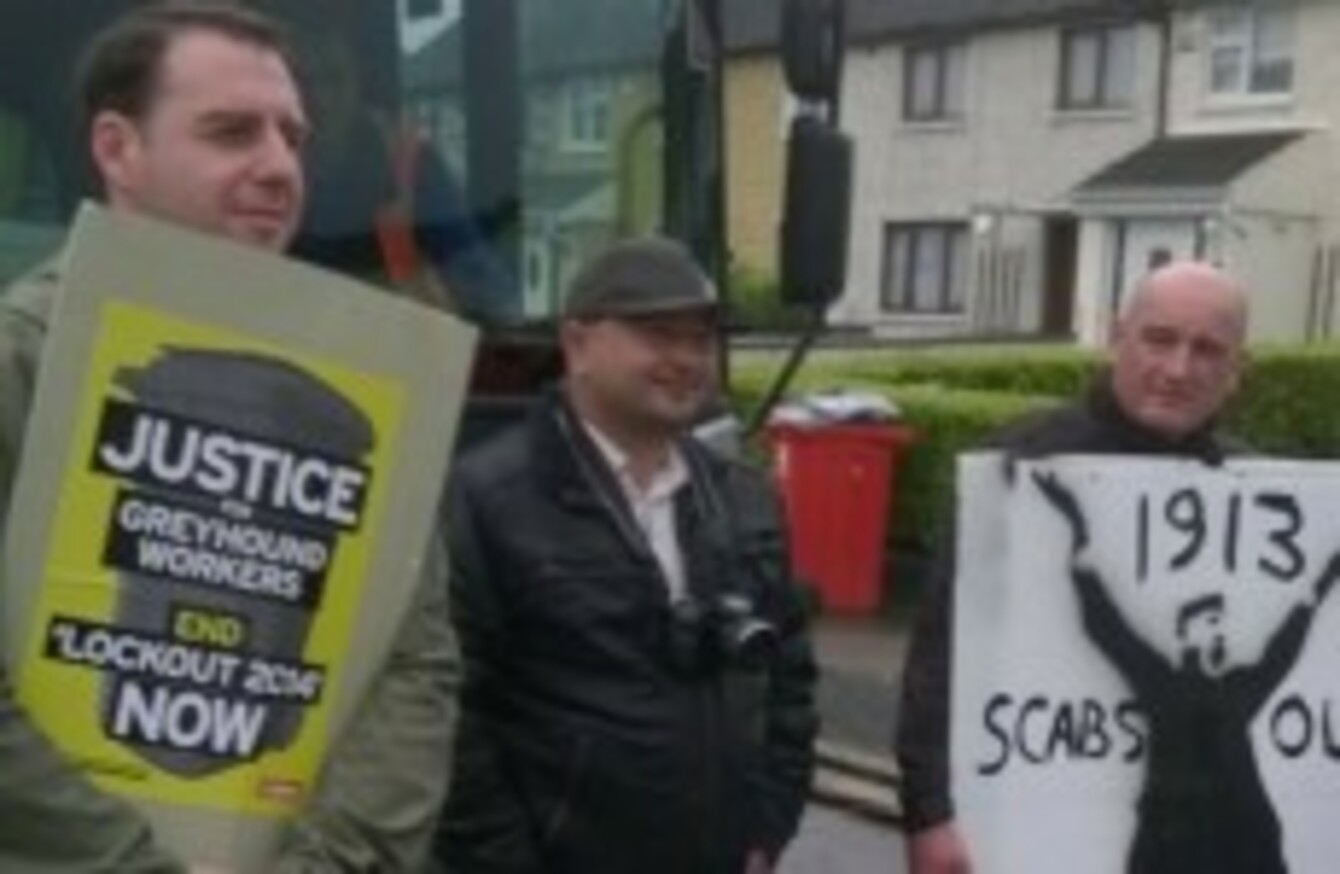 Image: Michael O'Brien
Image: Michael O'Brien
A DUBLIN CITY councillor was arrested this morning while taking part in a protest to prevent Greyhound trucks in Dublin from collecting rubbish.
Anti-Austerity Alliance councillor Michael O'Brien was at the protest early this morning on the Greencastle Road in Coolock with a group of local residents and political activists.
He has been part of a number of protests in this area for the last six weeks. He said 12 of the Greyhound workers who are on strike live in the area and their families have been taking part in the demonstrations.
Speaking to TheJournal.ie after his release this morning, O'Brien said they were "peacefully blockading trucks". "The guards, up until today, would have sent the trucks back to the depot," he said.
However, today they didn't do that. They quoted the Public Order Act, which they've done before, but actually followed through this time.
A garda spokesperson confirmed the arrest this morning and said O'Brien had been released from Coolock Garda Station with a caution under the Adult Caution Scheme. They explained this meant "he was cautioned not to do it again".
O'Brien was critical of this use of Section 24 of the Public Order Act as he said it was initially designed to combat anti-social behaviour but is being used increasingly against protesters.
Despite his arrest, he said the workers' strike over pay cuts and supporting protests will continue.
Greyhound company has previously gone to court to try to prevent people from stopping its trucks from picking up rubbish.
High Court orders were made against TD Joan Collins and councillors Tina McVeigh and Patrick Dunne earlier this month.
A spokesperson told TheJournal.ie that in a separate incident in Coolock today, the windscreen of a truck was smashed. He said "abuse and intimidation" by protesters has become a real concern for workers, both on the collection end and in the office.