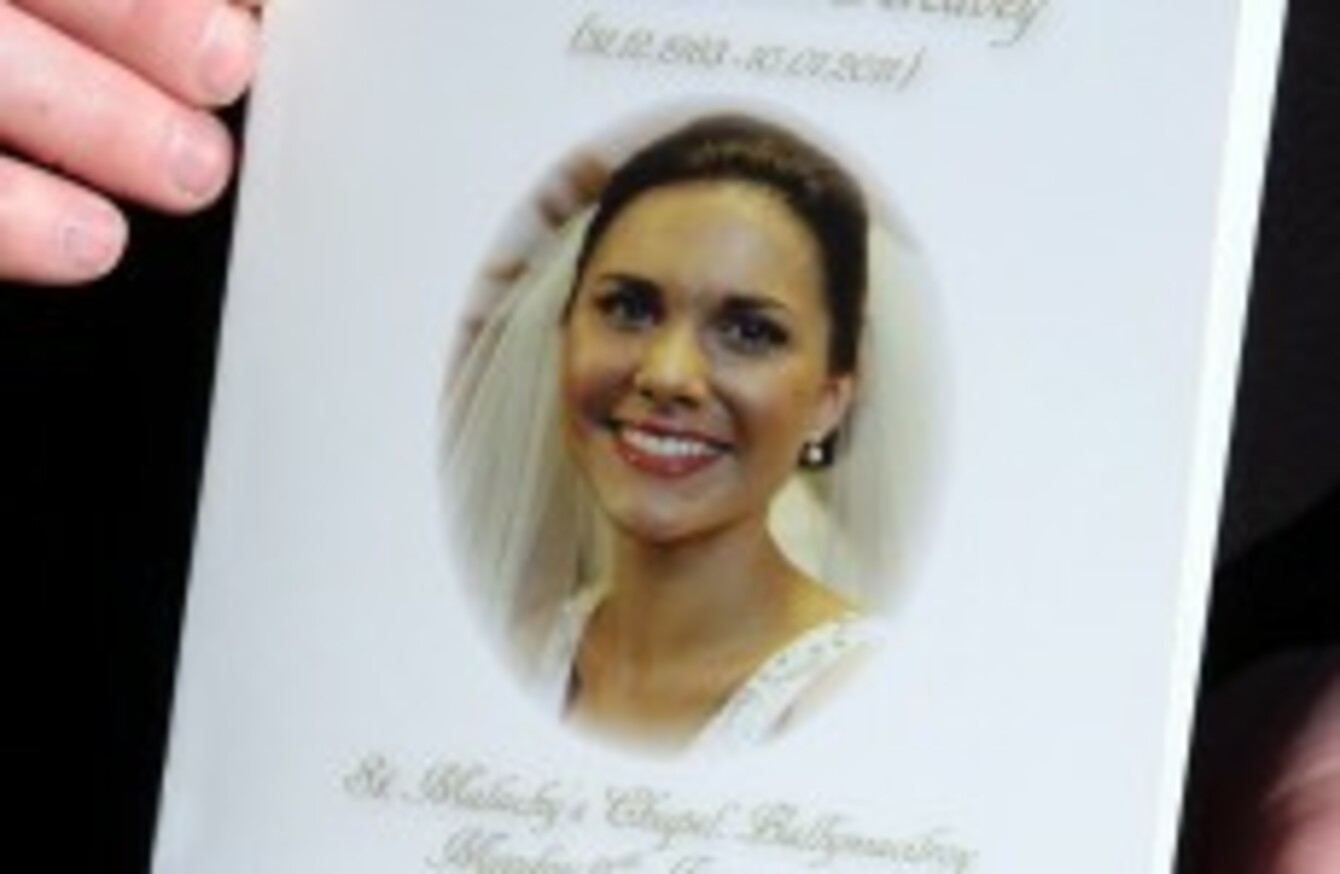 Image: Paul Faith/PA Wire
Image: Paul Faith/PA Wire
THE CONGREGATION AT a mass to commemorate the one year anniversary of the death of Michaela McAreavey last night was told that her death has left a "painful void" for her family and friends.
Bishop John McAreavey said in a homily that the wound inflicted by her death "remains deep and raw".
The Catholic bishop said that the congregation had gathered "in sadness and with a deep sense of loss".
"The wound inflicted by her death remains deep and raw, and so, as we pray for Michaela, we carry in prayer those for whom her death has left a painful void," the Bishop said.
The anniversary mass took place in Ballymacilroy, Tyrone last night.
In his homily, the Bishop paid tribute to the "encouragement and inspiration that [Michaela] gave us as a teacher and as a friend".
Michaela McAreavey, the daughter of Tyrone gaelic football manager Mickey Harte, was killed on her honeymoon at the Legends hotel in Mauritius.
Two men are due to stand trial over her murder on 22 May this year.  Avinash Treebhowon (30) and Sandip Moonea (41) both worked at the hotel where McAreavey was killed.