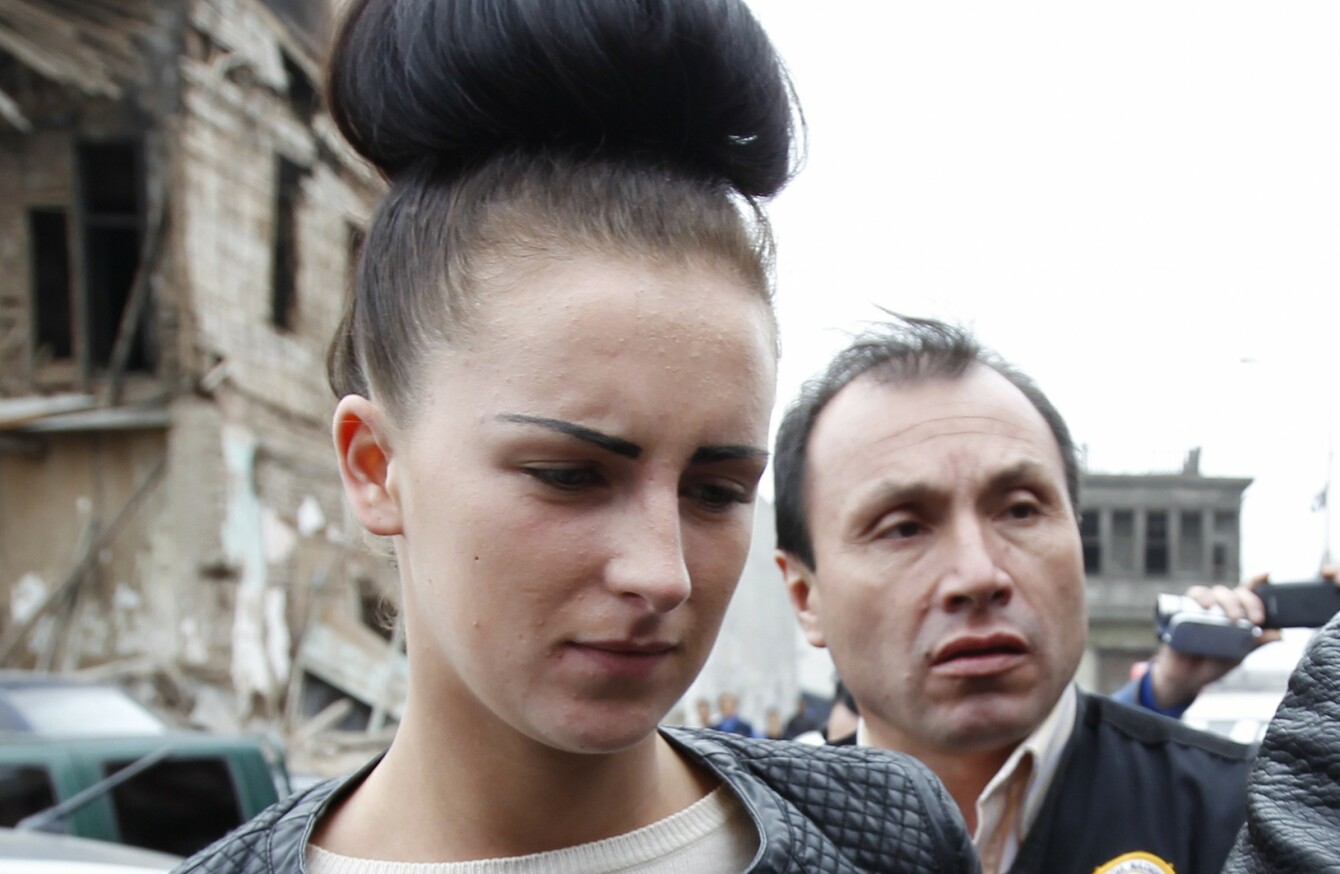 Image: Martin Mejia/AP
Image: Martin Mejia/AP
THERE MAY BE another Christmas in Lima's notorious Ancon 2 prison ahead for drug mules Michaella McCollum Connolly and Melissa Reid as a strike by court workers has delayed their court hearing.
The two women had been hoping to be transferred to prisons in the UK to finish their sentences closer to their families.
McCollum Connolly from county Tyrone and Reid from Glasgow were caught trying to smuggle 11.5kg of cocaine from Peru to Spain in their luggage. They were sentenced to six years and eight months each in jail and were expected to be told they could be transferred to prisons in their home countries.
However court staff went on strike last month over pay, creating a backlog of cases to be heard. The Sunday People newspaper reported yesterday that the two will now be forced to wait months to hear when they can leave the Lima prison.
At the start of this year, Northern Ireland Justice Minister David Ford said his government was waiting for an agreement to be accepted by Peruvian authorities to allow for McCollum Connolly's release.
The women's families have expressed concern about the conditions in prison in Lima, particularly since they were moved from the all-female Virgende Fatima jail in the capital to Ancon 2 which is in the desert on the outskirts of Lima.
At the time, Reid's father Billy said: "I got the feeling that the girls had integrated quite well at Virgen de Fatima but the situation they're in now they'll have to do that all again."