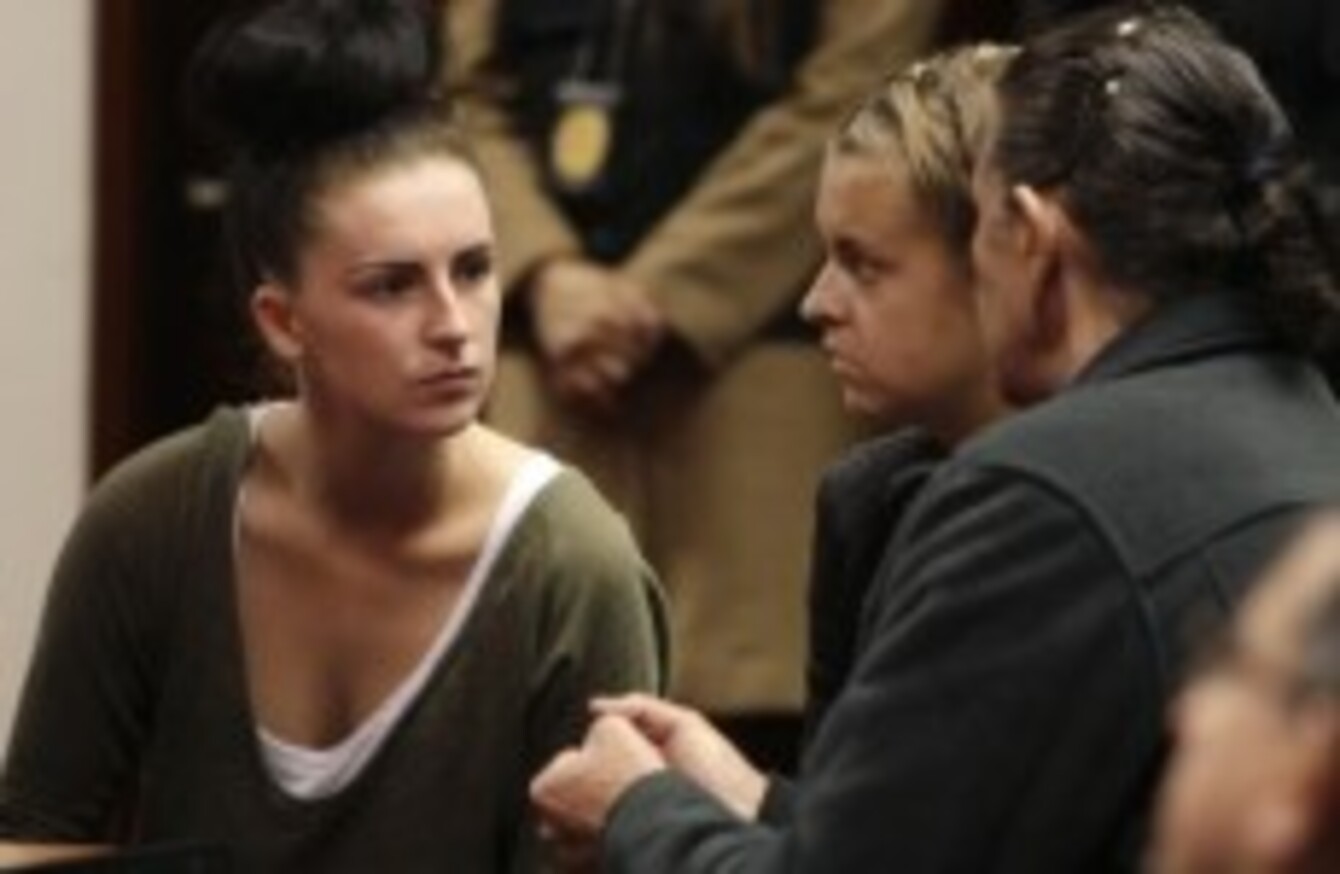 Image: AP Photo/Martin Mejia
Image: AP Photo/Martin Mejia
THE BELFAST SOLICITOR representing Tyrone woman Michaella McCollum Connolly says that neither Michaela nor her travelling companion Melissa Reid initially understood the gravity of their situation.
Paddy Madden, speaking to RTÉ's Morning Ireland, said that both the 20-year-olds have begun to realise just how serious the situation in Peru is.
Both girls were caught attempting to smuggle drugs through Lima airport.
"At the start, both were, I suppose light-hearted because they thought when they explained what happened, they would be released.
I think it is starting to sink in to both girls just how serious the situation is.
"They will be there for up to two years awaiting trial."
Madden said that Michaella is "in great spirits but very frightened of the future" and described the conditions in which prisoners are kept in Peruvian prisons.
"Prisons are crowded, that's something the Peruvian government is trying to tackle. They are trying to tackle the large array of diseases that are rife in prisons like TB and HIV.
"The food is very poor, she has to pay for better food."
The Peruvian system, Madden says, is geared towards getting prisoners to plead guilty. In Michaella's case, this could see her serve two years in jail.
Should she proceed to a trial, she would be waiting nearly two years and could face up to nine years.
#Open journalism No news is bad news Support The Journal

Your contributions will help us continue to deliver the stories that are important to you

Support us now
"At the moment, both have given full accounts of what happened. They set out a fairly horrific story of being kidnapped and held at gunpoint. The prosecutor has decided to go to trial. They would have committed no crime if they were found to have been forced to do it," said Madden, who added that Michaela's family are "very, very concerned".
An account has also been set up to help Michaela's family with their travel costs.
"I think there has been massive publicity and people recognise that this could happen to their daughter or sister," said Madden.