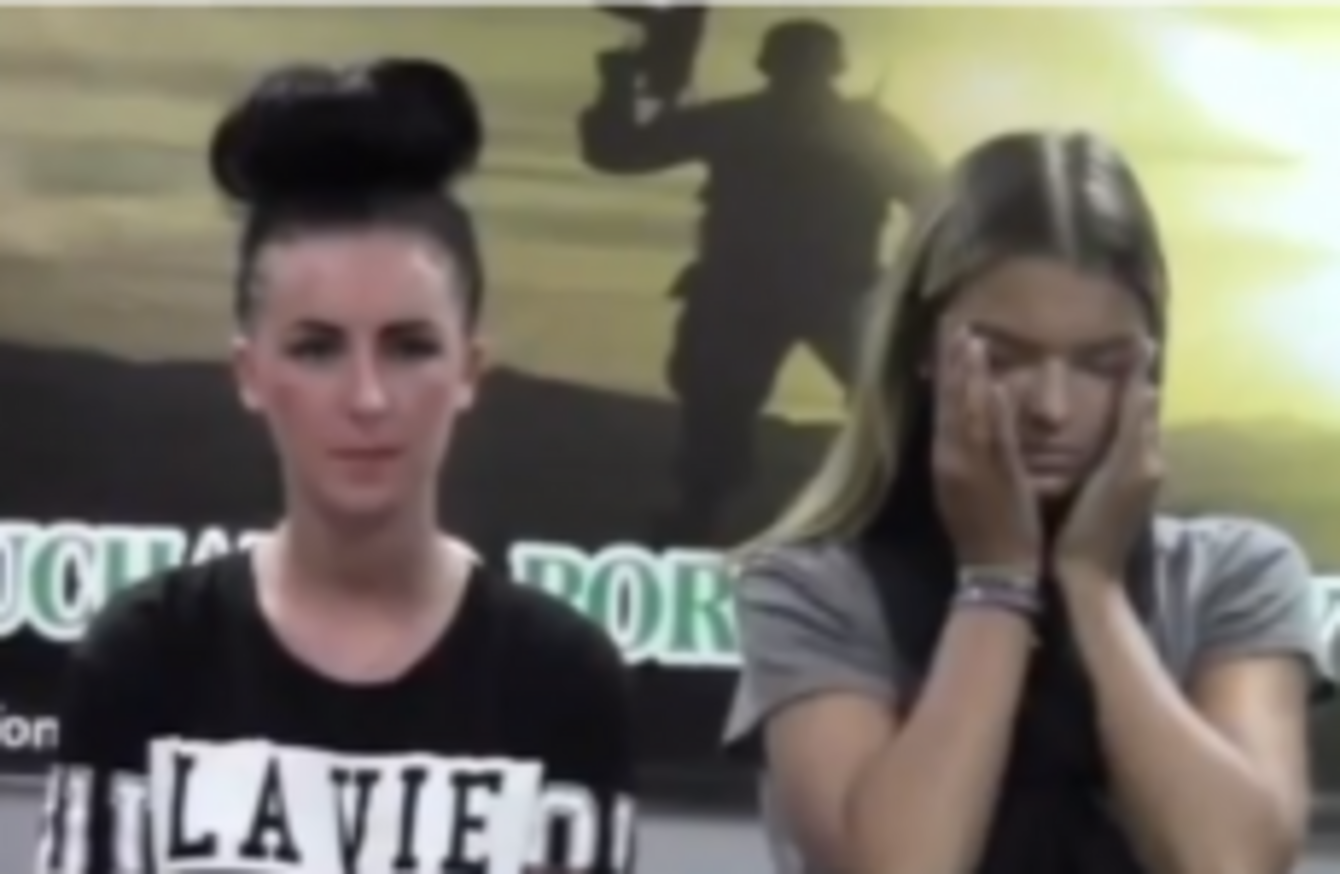 Micaella with her friend Mellissa Reid after the drugs were found.
Micaella with her friend Mellissa Reid after the drugs were found.
THE INITIAL COURT appearance of an Irish woman arrested in Peru on suspicion of drug trafficking has been delayed.
Michaella McCollum Connolly and her co-accused, Scottish teenager Melissa Reid, were due to appear before a judge in Lima today but the hearing could be held off until next Wednesday.
Michael Russell, the former honorary consul of Ireland in Peru who visited the women yesterday, believes proceedings will begin either Friday or next Monday.
"It has to be by next Wednesday anyway by law," he told Morning Ireland. "They will be taken to the court…where they will be formally charged and assigned to prison."
The pair are being held together and have been allowed a number of visitors, including the Archbishop of Lima Seán Walsh, who has protested their innocence. He told the Irish Independent he believed the girls "really and truly have been set up".
According to Russell, the "big problem" will be proving the complicated story in court.
"Now there is one thing," he said. "Michaella phoned her mother apparently every day until this started. Phone records will show that. If they were moving around like they said they were moving around, it was by plane. There should be plane tickets."
The women are allowed to receive clothes and food once the food is packaged. Michaella is said to be eating, with rumours of an alleged hunger strike dismissed by both Russell and the family's solicitor Peter Madden.
According to Madden, the 20-year-old is finding it difficult to cope but is remaining optimistic.
Dungannon native McCollum Connolly and Glasgow resident Reid were detained as they attempted to board a flight to Madrid from Lima last Tuesday. The National Police of Peru claim they found 11 kilos 590 grams of cocaine alkaloid hidden in food products packed in their luggage at Jorge Chavez airport.
They claim they did not know there were drugs in the packages that they were forced to take with them.
The family, which has issued a statement of support for their daughter, initially thought she was missing in Ibiza where she had been living for the summer.
The drugs that were recovered inside the food packages. (Kick Screameer/You Tube)