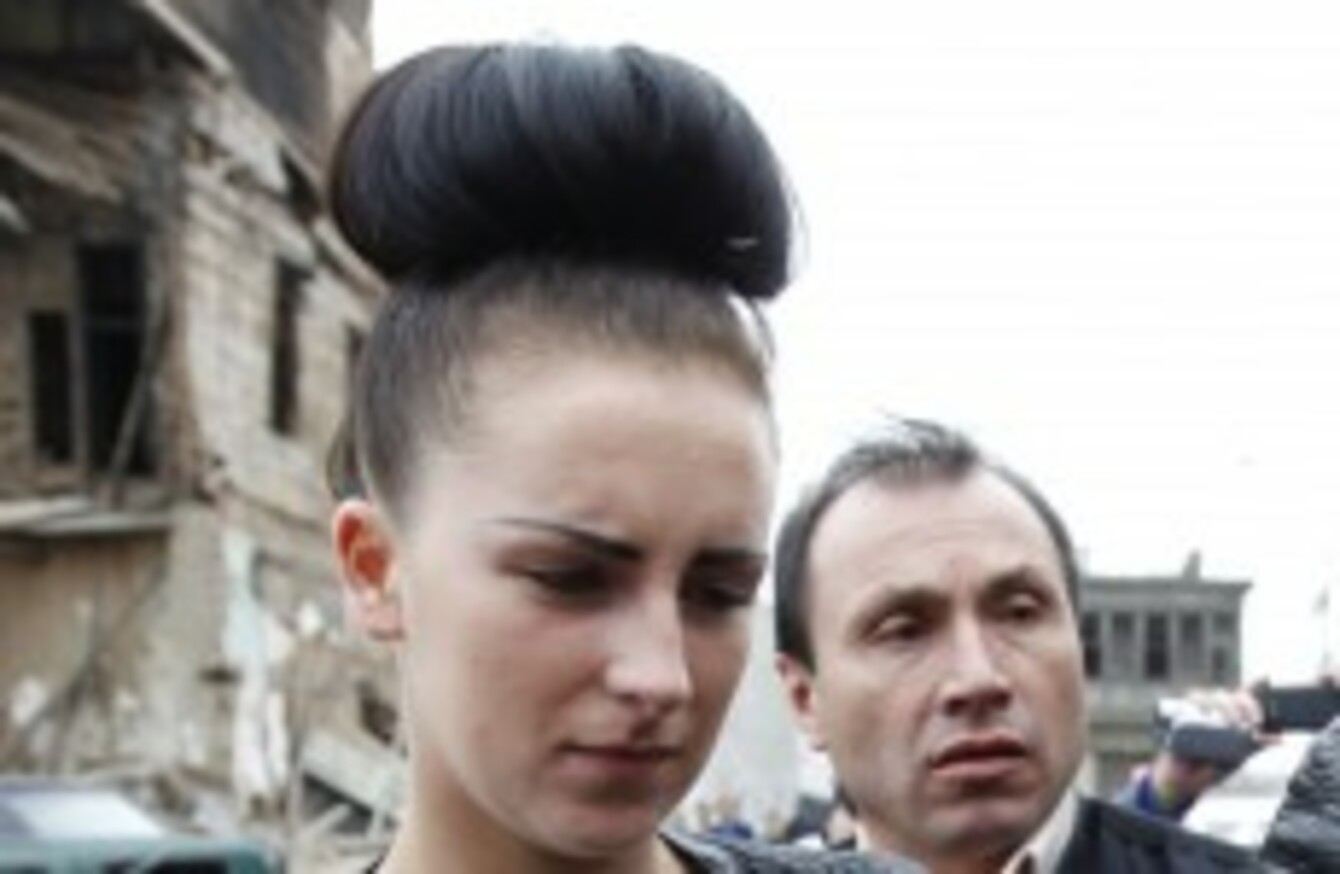 Image: Martin Mejia/AP/Press Association Images
Image: Martin Mejia/AP/Press Association Images
IRISH WOMAN MICHAELLA McCollum Connolly and British citizen Melissa Reid will be formally charged with drug trafficking offences, following yesterday's appearance at the office of the public prosecutor in the province of Callao.
The pair, who are accused of attempting to smuggle 11 kgs of cocaine out of Lima, could face between 15 and 18 years in jail.
In a statement, prosecutors said they had gathered sufficient evidence to suspect the alleged responsibility of the 20-year-old Dungannon native and her 20-year-old friend from Glasgow. Both women were detained at Jorge Chavez airport in the capital city as they were about to board a flight to Spain.
According to BBC News, the two women intend to plead 'not guilty' to the charges, claiming they were forced to carry the drugs by an armed gang which they came in contact with while working in bars on the island of Ibiza earlier this summer.
The pleas will be entered at Callao's Justice Building, where the women remain. They are due to hear the charges against them before being transferred to a women's prison later this week.
McCollum Connolly's lawyer Peter Madden told reporters about the "grim" conditions in the girls' current holding cell which they share with two other women.
"They haven't got anything to eat today, he said. "They haven't been offered any food. To me, that is unacceptable…They are expected to lie on the floor on some sponge-type bed, which is just not acceptable. There are no blankets. It is not clean. The most important thing is that they haven't actually been offered any food today and it didn't look like they were going to be."
No date has been set for a trial and they could face months – even years – in the Peruvian prison.
Local media, citing police sources, have claimed that the women were used by drug trafficking ring in Lima that likes to use British citizens as mules.
McCollum Connolly and Reid underwent medical exams before the court hearing yesterday.