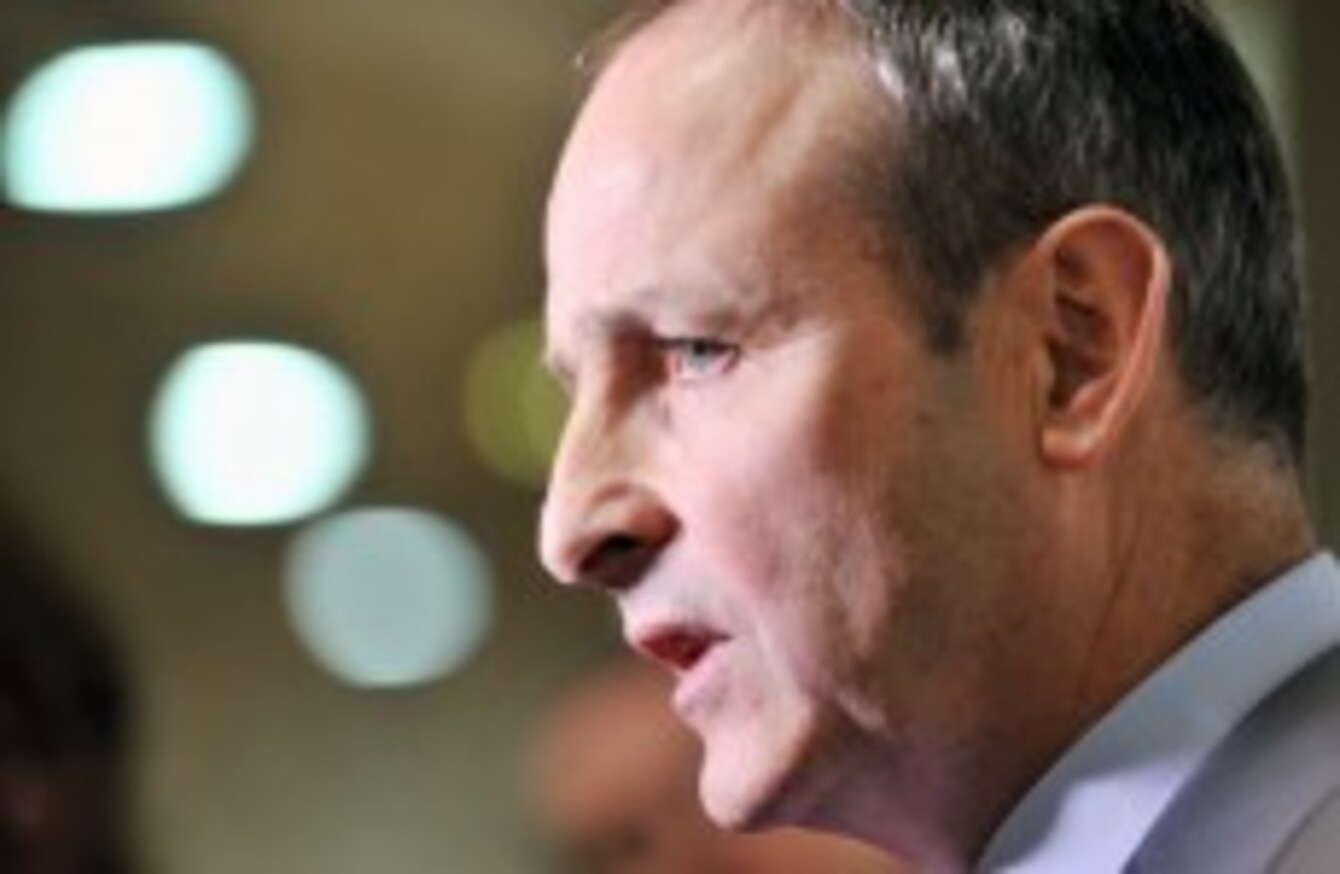 Image: Laura Hutton/Photocall Ireland
Image: Laura Hutton/Photocall Ireland
FIANNA FÁIL LEADER Micheál Martin gave his thoughts today on a statement from a Vatican commentator that Catholic TDs should resign rather than vote to legalise abortion.
Monsignor Jacques Suaudeau, the scientific director of the Pontifical Academy for Life at the Vatican, told the Irish Catholic newspaper that Catholic politicians who support the forthcoming abortion bill are "pushing themselves out of the Church".
Fianna Fáil TDs and senators will be allowed a free vote when the Protection of Life During Pregnancy Bill is put to them in the Dáil.
This morning, Martin told RTÉ's radio show Morning Ireland that as a parliamentarian "I don't take my cue from the Vatican or anybody in relation to that", referring to voting for the bill.
He said he intends to vote for the bill.
I am a Catholic myself, and I will make my decisions in accordance with my conscience but I certainly don't believe parliamentarians who have to uphold the constitution should be taking diktat from anybody in that regard.
Martin said that he has a "personal conscience view here that I have an obligation to speak the truth", and that he is clear that "what I am about is protecting the life of the mother when the life of the mother is at risk".
"Of course the church is entitled to its point of view, and can articulate that point of view," said Martin, but added he doesn't think the church is "entitled to misrepresent however what the bill is about".
There has been an attempt made by hierarchy spokespeople here "that someone who supports this bill is somehow pro-abortion and pro-choice", said Martin.
That is a fundamental misrepresentation and it is wrong.
He also said that there should be no attempts to label people wrongly in terms of the motivation and the good faith in which they are approaching this issue.
"It is a deep issue of conscience," he added. Martin described himself as pro-life, not pro-choice or pro-abortion. He said that Catholics "have a right to vote with their conscience".
The Fianna Fáil party is looking at aspects of amendments to the bill, and the party's health spokesperson Billy Kelleher will be bringing forward some suggestions, said Martin.
Issues of interest to them include annual reports and monitoring of how the legislation will work in practice, and though they may not lead to amendments, it is open to members to table amendments to the bill.