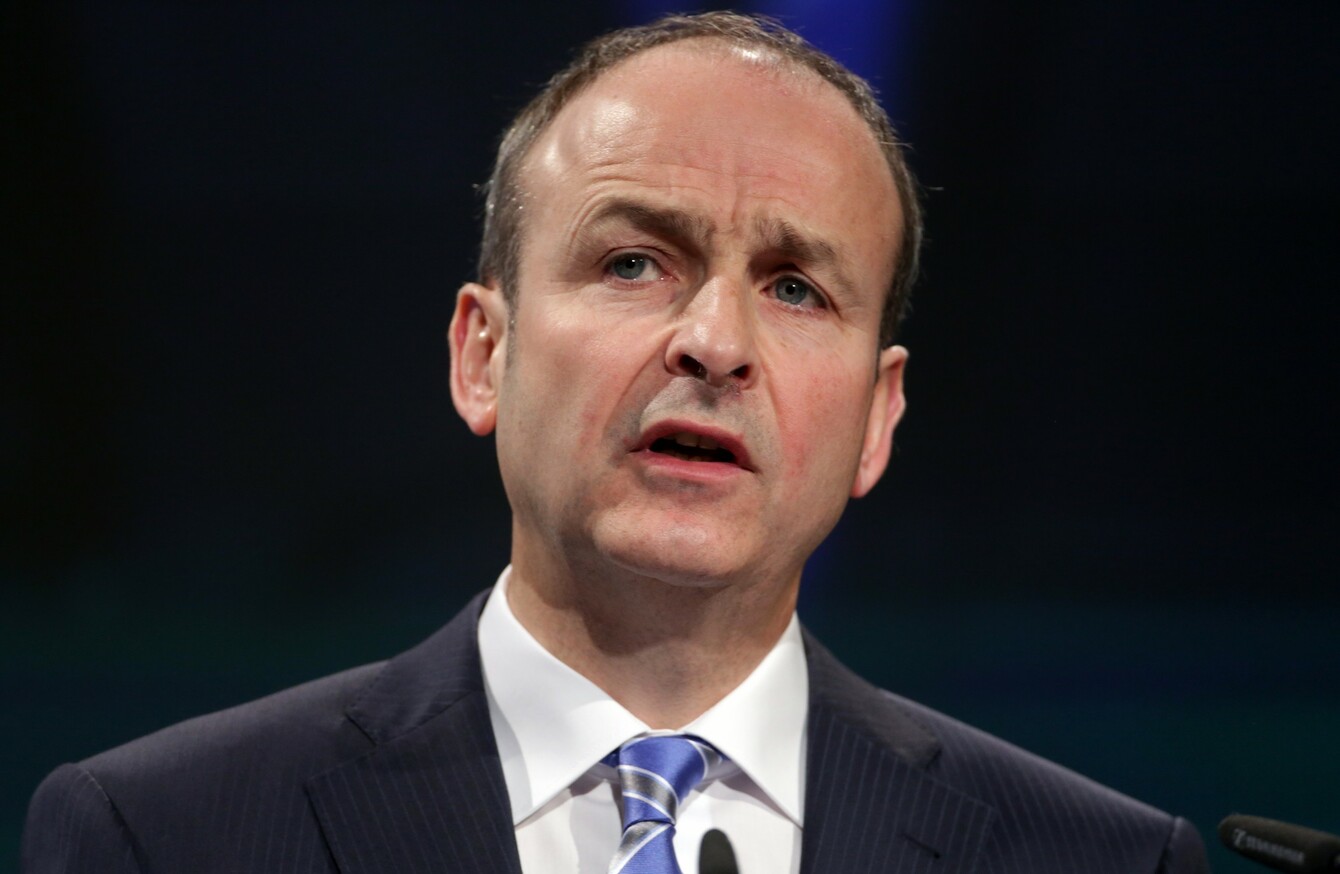 Image: Laura Hutton/Rollingnews.ie
Image: Laura Hutton/Rollingnews.ie
FIANNA FÁIL LEADER Micheál Martin has taken aim at cabinet ministers who encouraged a 'leave' vote in the Brexit referendum.
Speaking at a commemoration ceremony for Theobald Wolfe Tone today, Martin said the result of its vote had its root in three decades of increasingly "hysterical euro-scepticism".
"The anti-EU campaign deployed lies and anti-foreigner rhetoric to secure the result. It was also fuelled by nostalgia for an imperial past and a place in the world more suited to the nineteenth century than a modern, globalised reality," he said in his address.
He described the actions of the British government since the referendum as "little short of shambolic".
"None of the people who argued for Brexit prepared plans for actually achieving the result – other than the arrogant belief that the world, including Europe, would rush to trade with Britain."
The cabinet ministers responsible for Brexit have been cavalier and grossly unprofessional. They have been making it up as they go along, and after four months have yet to say what they are looking for other than to keep all the good bits, dump everything they don't like, make their own rules and pay for nothing.
Martin warned that the cost of Brexit will show itself over time and will push Britain "to the margins of international affairs".
He also said this decision will affect Ireland permanently, challenging our core economic strategies, demands and policies. The country must work harder to diversify its markets, he said, to reduce our reliance on Britain.
Earlier this month, British Prime Minister Theresa May said she would start formal exit negotiations by the end of March 2017.